A tennis great teaches the game in Olive Branch
Aspiring tennis students don't typically get the chance to learn the game from someone who has played with the likes of Rod Laver or Jimmy Connors, or who today may pick up a racquet and socially volley against Fred Smith of FedEx fame or Allen Morgan of Morgan Keegan.
"He loves playing tennis," Rob Cadwallader of the Olive Branch Country Club said of Smith. "When it's bad weather we'll play at the Polo Club, otherwise we'll play at his house."
Cadwallader fits in those net encounters as he teaches tennis at the Country Club in Olive Branch. The native of Perth, Australia, who is nearing the age of 80, has had an impressive and lengthy career playing the game he loves. Today, he enjoys passing on his knowledge of tennis to a new generation.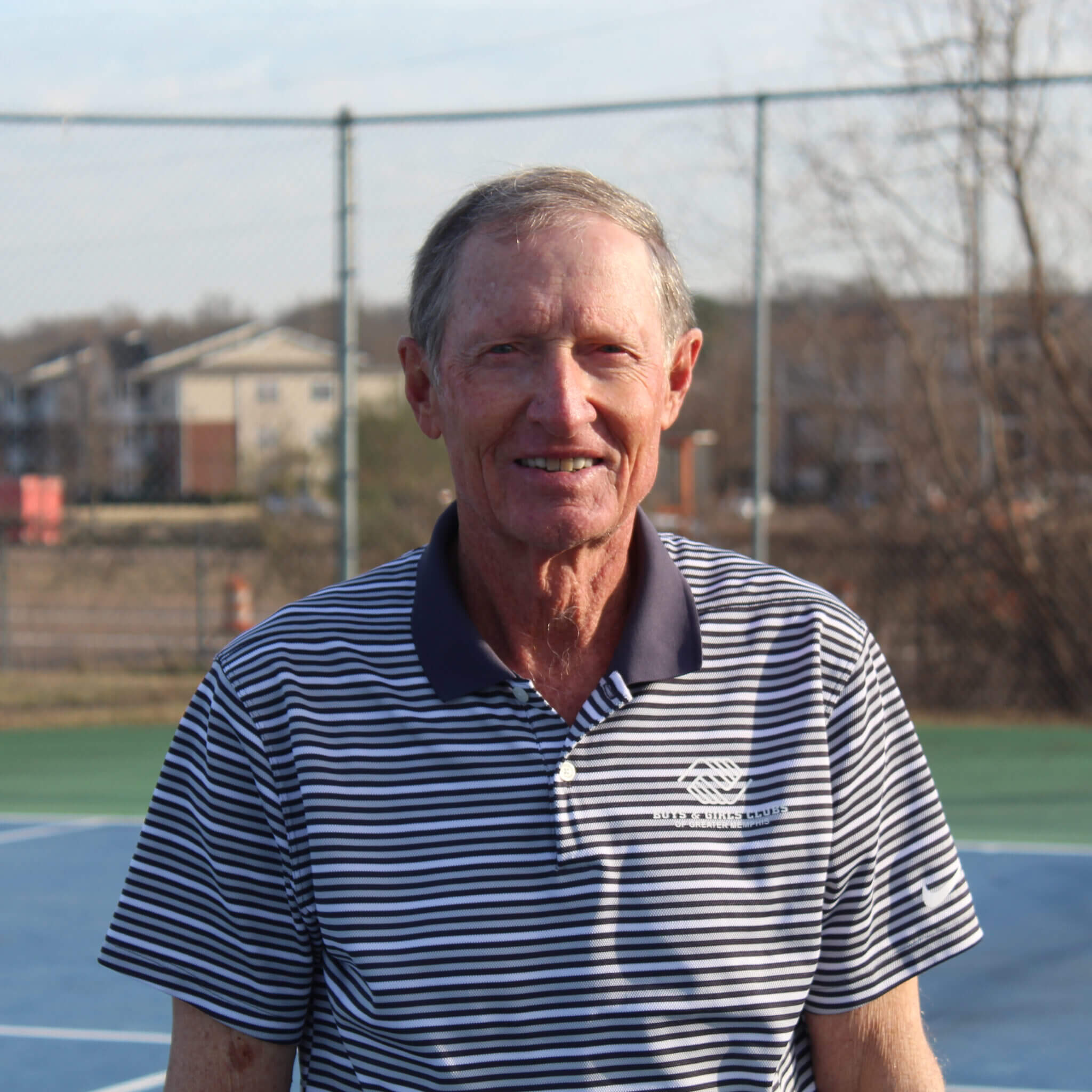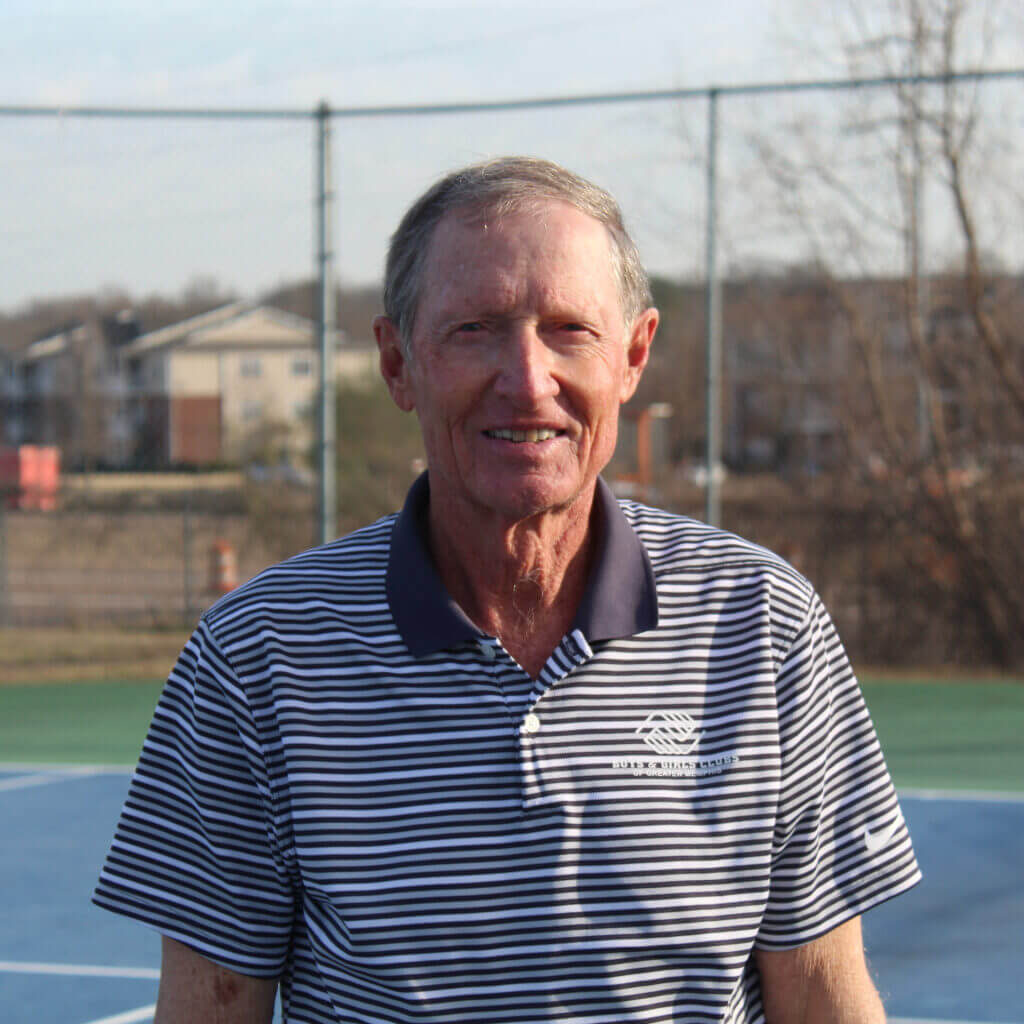 Already swinging a mean racquet as a young Australian tennis player competing in Europe and elsewhere, Cadwallader was enticed to come to Mississippi by fellow Australian Graham Primrose, who recruited him to a full tennis scholarship at Mississippi State University.
As a Bulldog, Cadwallader won SEC championships in singles and doubles and was named all-SEC three times between 1968 and 1970. He would be named to the Mississippi State University Sports Hall of Fame in 1994, "which I thought was a big honor," he said.
Cadwallader explained that the attraction for him to come to Mississippi State came from the other countrymen who were there in Starkville.
"I picked Mississippi State because there were three other Australian guys playing here and they were number three in the nation," Cadwallader said. 
After returning to Australia following graduation, Cadwallader would come back to the United States and be a teaching pro at a number of places before he arrived at the Racquet Club of Memphis, where he would remain for about 32 years.
"They had a great junior development program, a great program," he said of the Racquet Club. "I wanted to be involved in that."
But Cadwallader also desired to keep playing competitively on the senior circuit, which included hard court, grass surface and indoor competition.
"I played senior tennis from about age 40 until age 58," Cadwallader said. "My goal was to win a Gold Ball, a national championship. I won eight of them and was runner up eight times, also."
As a national champion, Cadwallader would be eligible for the American World Cup team, and he played for the United States despite his Australian citizenship.
"They allowed me to play for America because I had lived over here for so long," he said. "I was never on an international team for Australia, because if I had, I couldn't play for the United States."
At age 58, thinking there were no more goals to achieve, Cadwallader retired from competition and became a full-time tennis instructor.
But Callawader would still find himself with some great tennis names, facing Jimmy Connors in 1973, for instance. A set against Connors took about 15 minutes, Cadwallader said, at 6-0. The two met when Connors was involved with Chris Evert, who was in the Virginia Slims tournament at the time.
"He was running me around like a hound dog," Cadwallader said of Connors. "He was a good player. He was a little cocky, but you have to be that way to be at that level."
As the Racquet Club fell into financial trouble and closed, Cadwallader came to the Olive Branch Country Club, attracted there at first not because of tennis, but because of golf.
"I got invited over here one time and I thought the golf course was more challenging, more difficult," Cadwallader said. "I was then approached about building tennis courts here because they didn't have any at the time. I wanted to cut back as a teaching pro and this would fit right into my schedule."
Today, Cadwallader is available for private lessons and he puts on a teaching camp in the summer. He has also started offering pickleball, a game similar to tennis and played on a tennis hard surface.  
So, at your next visit to the Olive Branch Country Club watching an older gentleman taking forehand volleys and backhand swings on the tennis court, you are likely watching one of the greats of the net game who's taken on other greats of the game in Rob Cadwallader.