Overnight snowfall drops white blanket on DeSoto County.
Photo: Winter scene at Olive Branch City Park on Sunday morning, Jan. 16, 2022. (Bob Bakken/DeSoto County News)
Reports of 1.5-4 inches of snow have come from the overnight snowfall Saturday night and Sunday morning in DeSoto County.
A Winter Storm Warning that was issued Saturday night and was to continue into the day on Sunday was canceled Sunday morning as the weather system left the area and headed east.
Some reports of snowfall had 1.5 inches near Lewisburg High School and also in Nesbit, to 2.8 inches in Marshall County at Barton, east of Olive Branch. There was a report of 3-3.5 inches east of Hacks Cross Road off state Highway 302 in Olive Branch and as much as four inches of snow in Byhalia. One report in the western part of DeSoto County had only a dusting.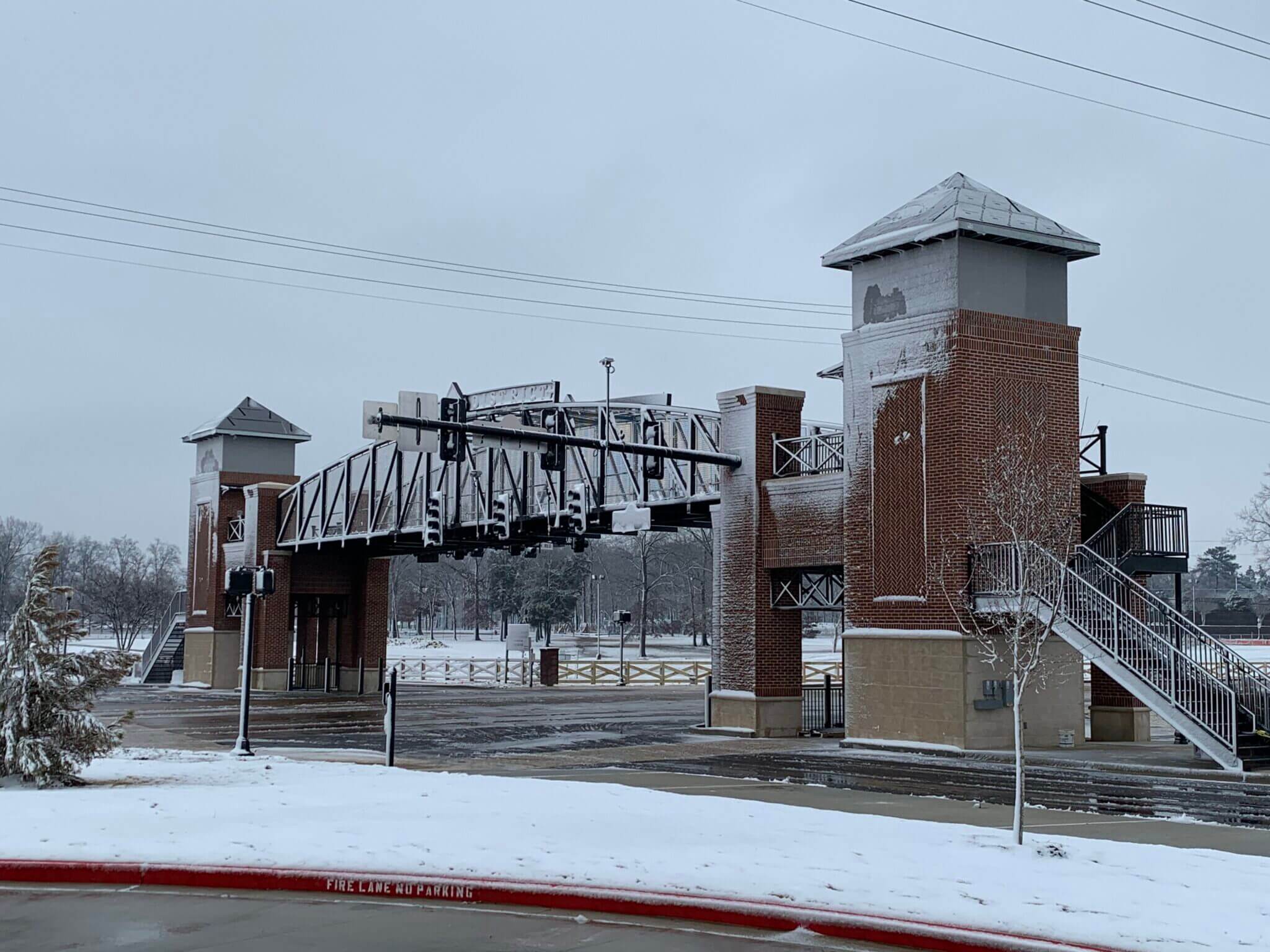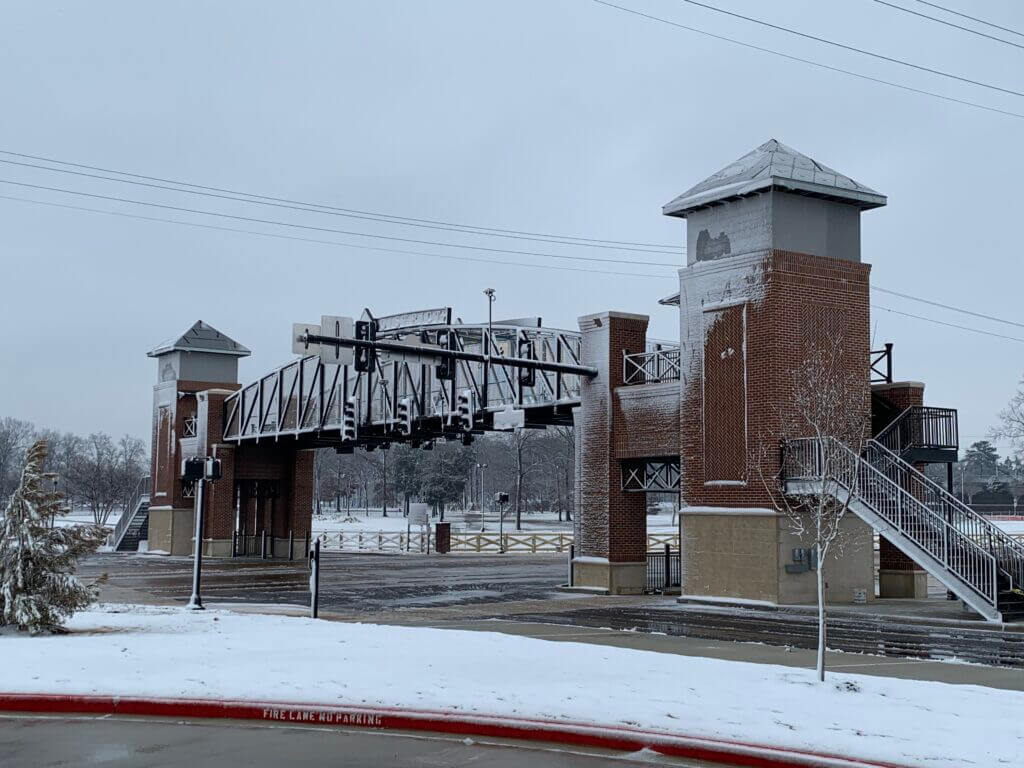 DeSoto County Emergency Services did not receive any reports of incidents on the roadways in rural areas of the county overnight, stating roads were slushy, but passable, as of mid-morning on Sunday.
Northcentral Electric Cooperative reported scattered outages affecting more than 460 customers and crews were out working to restore the outages. At mid-morning, Northcentral also reported two power lines were down at Hacks Cross Road near Nail Road and another at Battle Road. Crews were working on fixing the issues and restoring power as quickly and safely as possible.
While many area churches continued to have regular morning services despite the weather, some churches took to other measures or canceled services completely.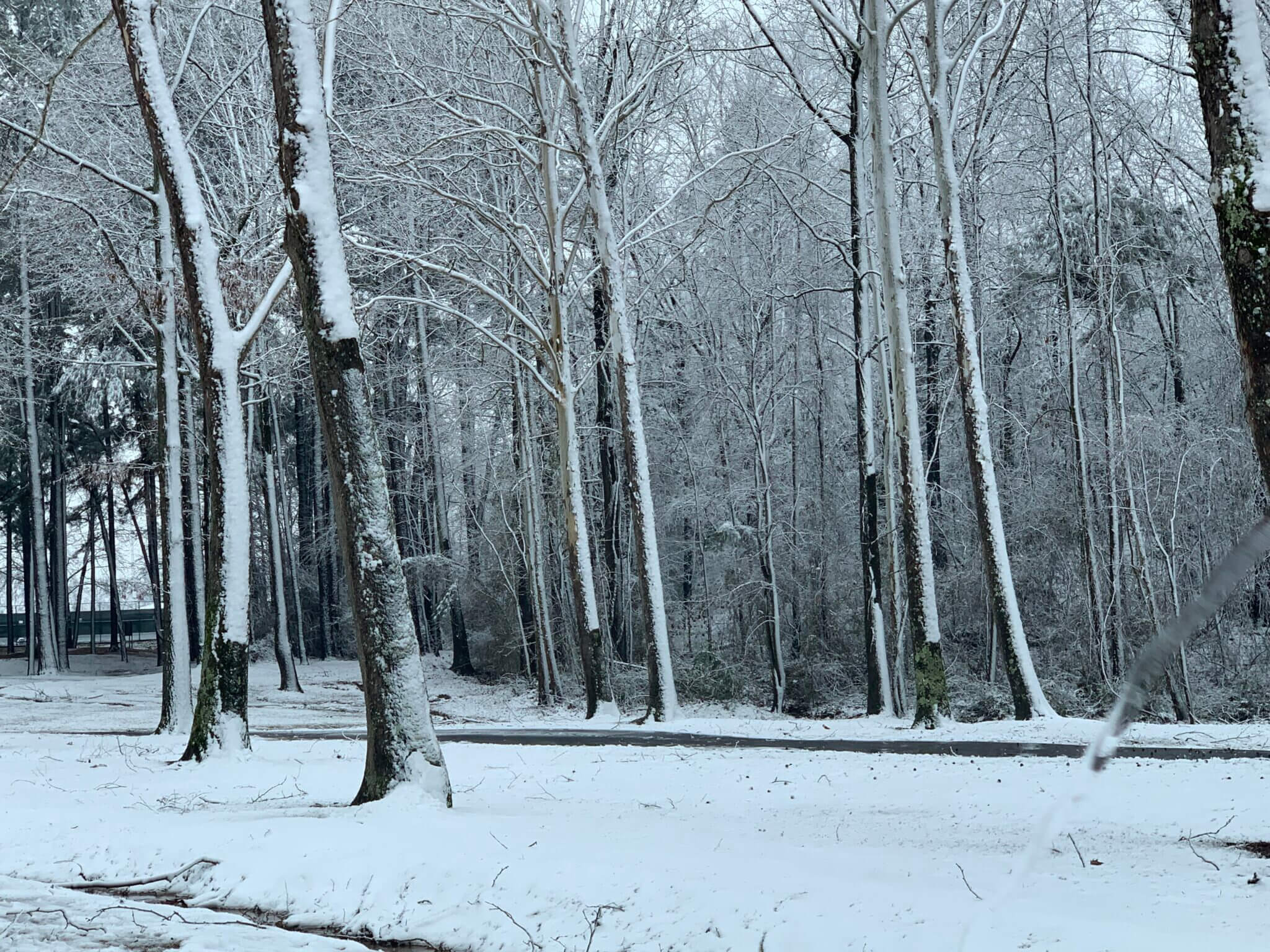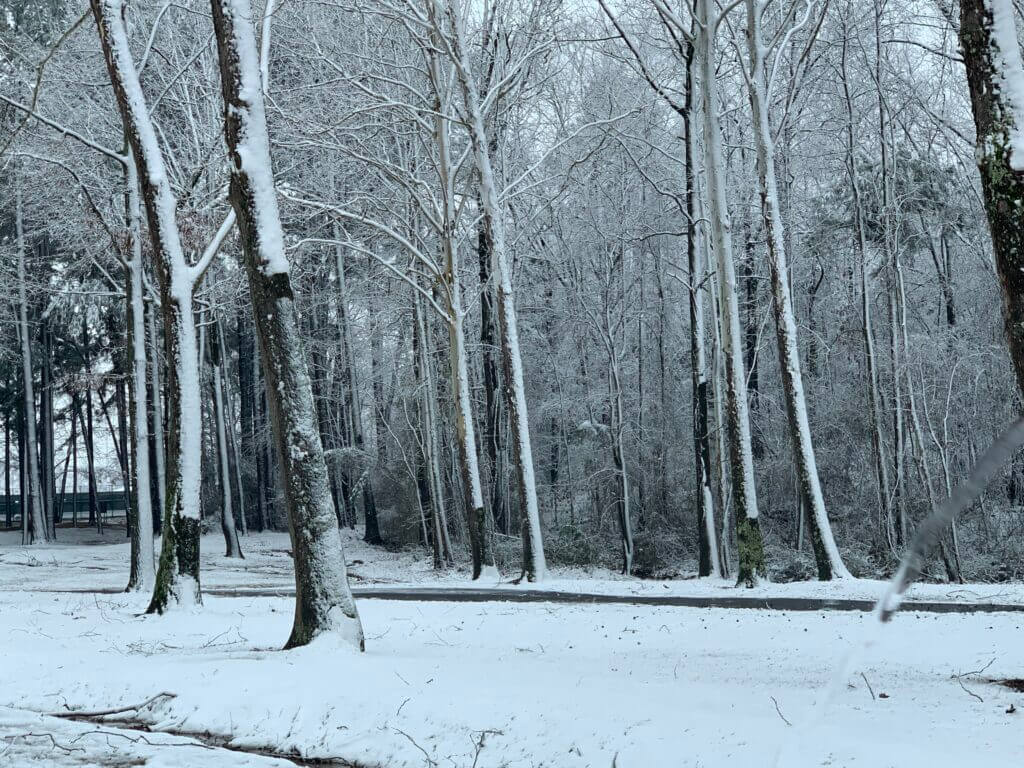 SouthPoint Church chose not to hold services this morning due to the weather. Getwell Church's Hernando campus chose to have one service and have it livestreamed instead of in-person services.
New Bethlehem Presbyterian Church was another church that chose not to have in-person worship, its pastor Rob Long posted on Faceboook.
Snow was heavier in other parts of Mississippi overnight, with some reports of near eight inches causing impassable roads in Rankin and Madison counties near Jackson.