Teacher, administrator of the year named
Photo: Rachel Jenne', named DeSoto County Schools Teacher of the Year. (Bob Bakken/DeSoto County News)
DeSoto County Schools have announced their Teacher of the Year and the Administrator of the Year.  
The Teacher of the Year is DeSoto Central Middle School math instructor Rachel Jenne', who is in her eighth year at DeSoto Central Middle and is in her 11th year as a teacher.
Prior to DeSoto Central, Rachel was at Horn Lake Intermediate and at Overpark Elementary.
A Nesbit native, Jenne' lives in Southaven with her husband Cody, who is a firefighter. They have two children, Laine and Charleigh-Grace.
Jenne' graduated with a degree in elementary education from the University of Mississippi in 2008.  She started in the Lewisburg attendance center as a teacher's assistant while she was in college. Eight years ago, Jenne' came to DeSoto Central Middle, where she has been since then.
Jenne' said she has a personal connection to the school through her mother.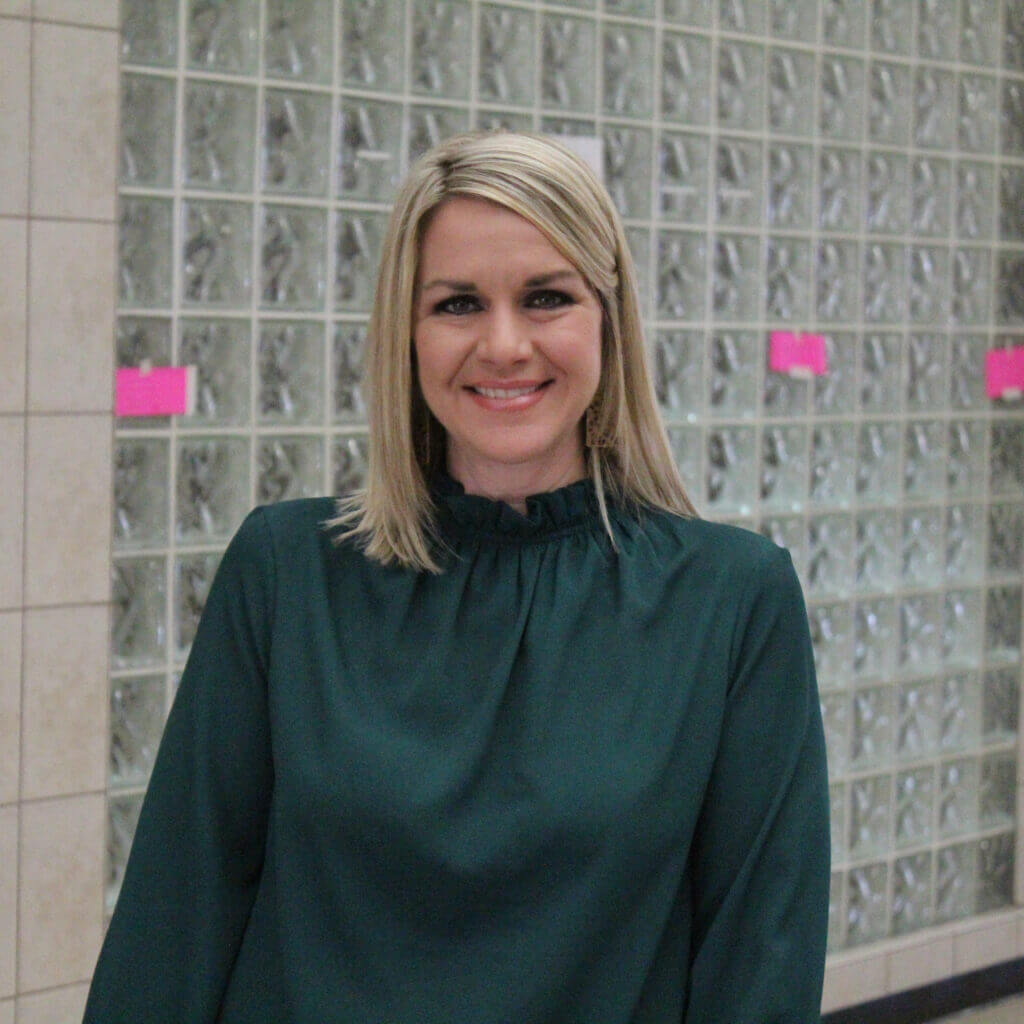 "My mom taught here forever, so this kind of felt like home to me," Jenne' said. "I came on over and I've been here ever since."
Jenne' said the biggest challenge as a teacher is keeping her students engaged in learning.
"With everything like the Internet, Snapchat and all of the video games, it's keeping them focused," Jenne' said. "You really have to put on a show for them everyday. That's why I choose to do the activities I do in class, not just worksheets. The worksheets have their place but it's really hard with kids today."
Late Monday afternoon, the school district via social media announced Hernando High School principal Duane Case was selected as the district's Administrator of the Year.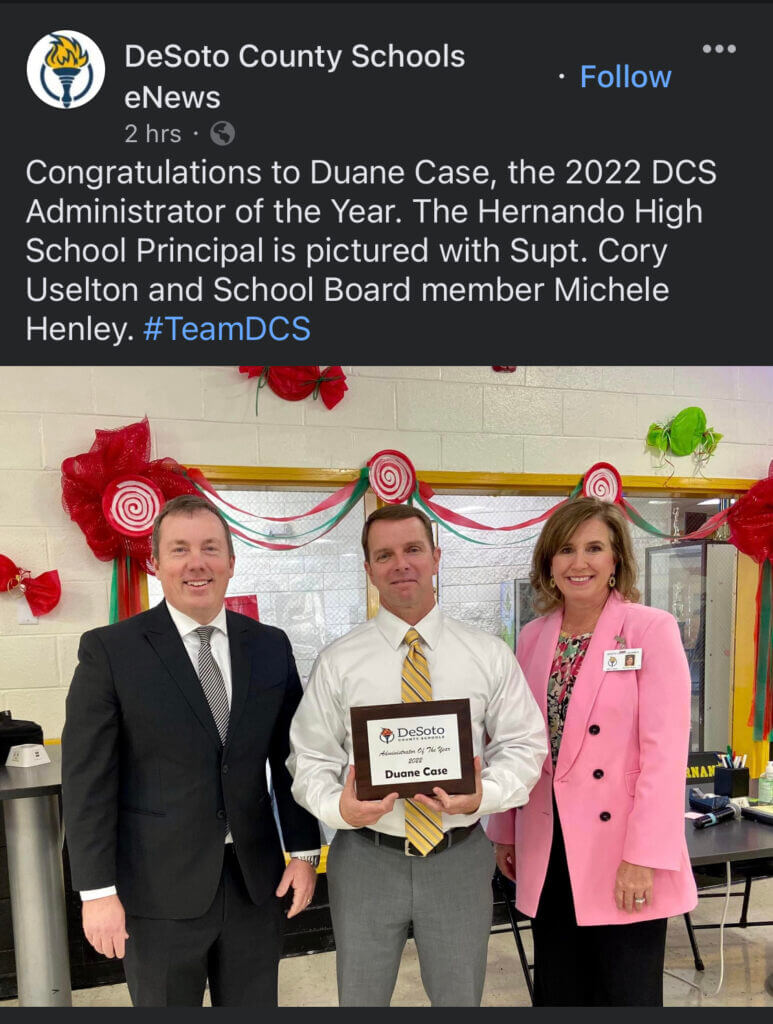 Case, with 27 years experience in education, all in DeSoto County, has had a solid 12-year connection with Hernando High School. At Hernando, he was an instructor, head baseball coach, assistant football coach, and class and Fellowship of Christian Athletes sponsor. 
Duane was an assistant principal at Horn Lake High School for two years and then became the principal at DeSoto Central Middle for eight years before returning to Hernando High School.
"Safety, academics, and extra-curricular activities are my priorities as principal," Case said. "I am very proud of the accomplishments of HHS and look forward to maintaining the high standards of excellence for our students, staff, and administration."