Storms greet Father's Day morning in county
Photo: A view of some of the damage from Sunday morning's storm in front of Cofffee Central Squared in Hernando. (Credit: Claire Downen Agner on Facebook)
Stormy weather greeted DeSoto County for Father's Day Sunday with Hernando and Olive Branch areas the most affected.
Hernando city officials declared a local emergency after the early morning storm struck, described by Mayor Chip Johnson as "either a tornado or microburst" hit a part of the city. Power lines and trees were downed and Atmos and Entergy crews went into action to restore power and service.
As of Sunday evening, the National Weather Service in Memphis had yet classify or identify exactly what type of storm it was that struck the county seat.
Johnson said the city's Board of Aldermen met in a special called session shortly after 8 a.m. to declare the local emergency to bring in local help and accept help from the county road department. He added that city public works, dispatchers, firefighters, EMS workers and police officers were involved in the city's response.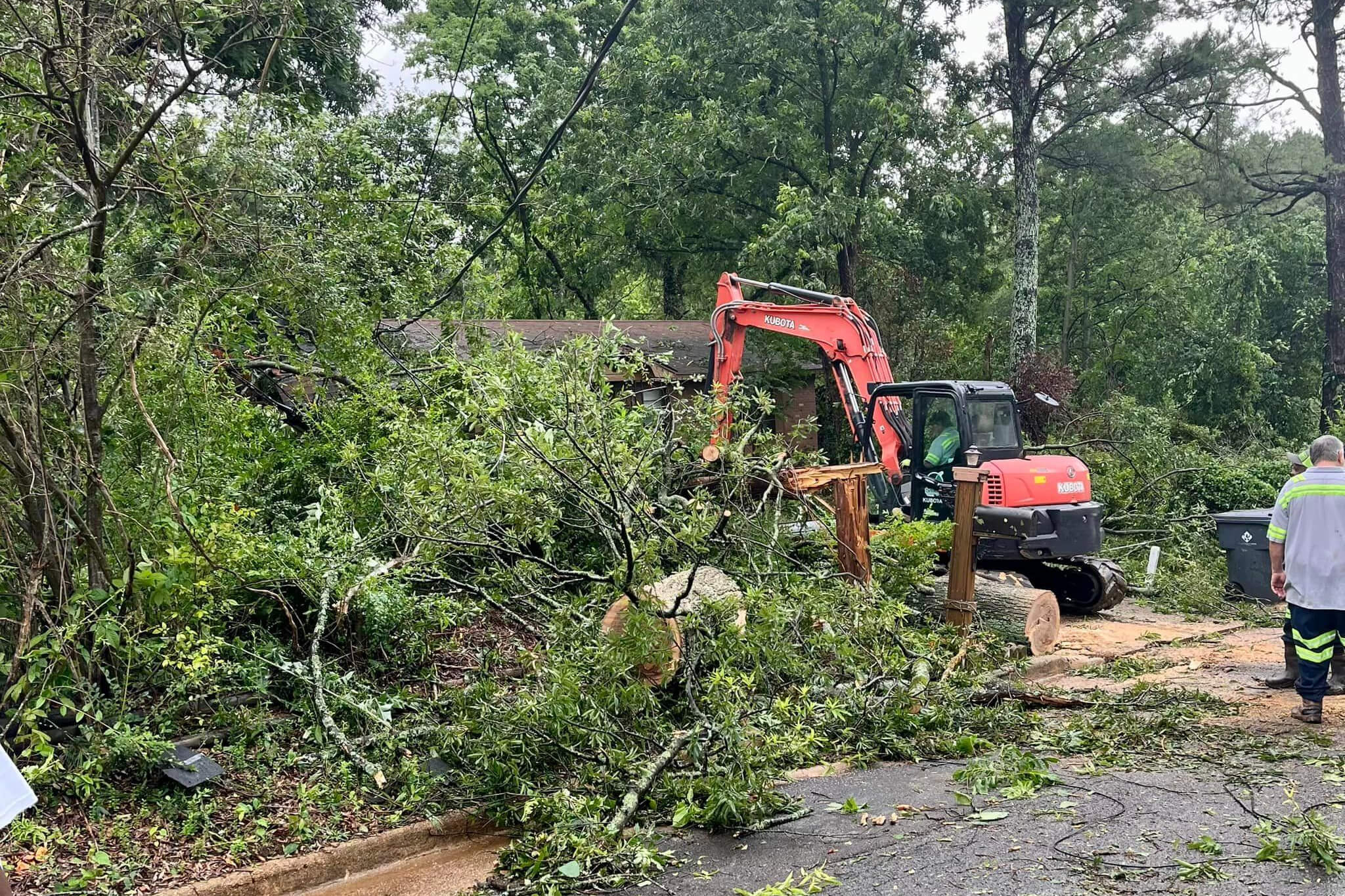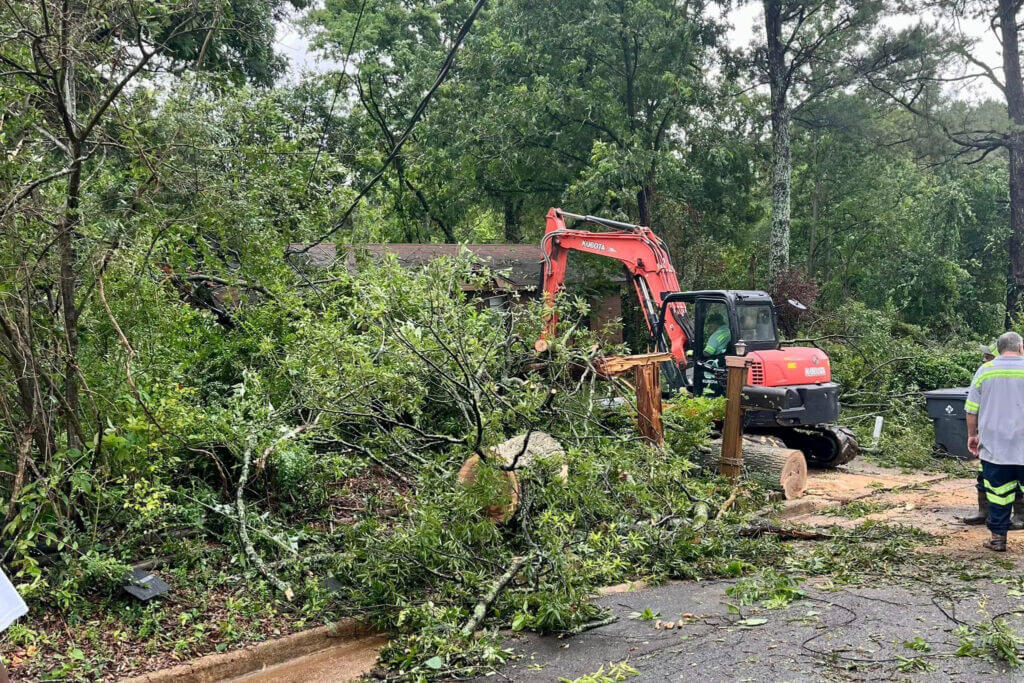 "I am thankful for the professional response from everyone involved," Johnson said on his Facebook page.
Tarps were made available at Fire Station #1 behind City Hall if needed.
DeSoto County emergency officials added that tarps would be available for those in need who live in the unincorporated areas of DeSoto County by email at storminfo@desotocountyms.gov and provide your name, address, and phone number.
In the area served by Northcentral Electric Cooperative, it was initially reported that more than 4,900 members were without service as a result of the storm early Sunday morning. By 3:30 p.m., the number was down to the final eight outages of 21 members.
The county on Sunday evening was bracing for another round of rough weather, as a tornado watch was issued until 1 a.m. Monday morning.  However, the threat had passed and the watch was canceled for DeSoto County by the National Weather Service about 10:30 p.m. on Sunday.