Richt testifies to his faith in Christ at FCA breakfast
Photo: Former Georgia and Miami of Florida football coach Mark Richt presents his faith and football career during Thursday's FCA fundraiser breakfast at the Landers Center in Southaven. (Bob Bakken/desotocountynews.com)
Former Georgia and Miami of Florida football coach Mark Richt spoke about his football career and his Christian faith and relationship with Jesus Christ before about 1,000 people Thursday morning at the annual FCA fundraiser breakfast inside the Landers Center in Southaven.
The successful coach led the Georgia Bulldogs to a pair of SEC championships, six SEC East titles, and his teams also won nine bowl games.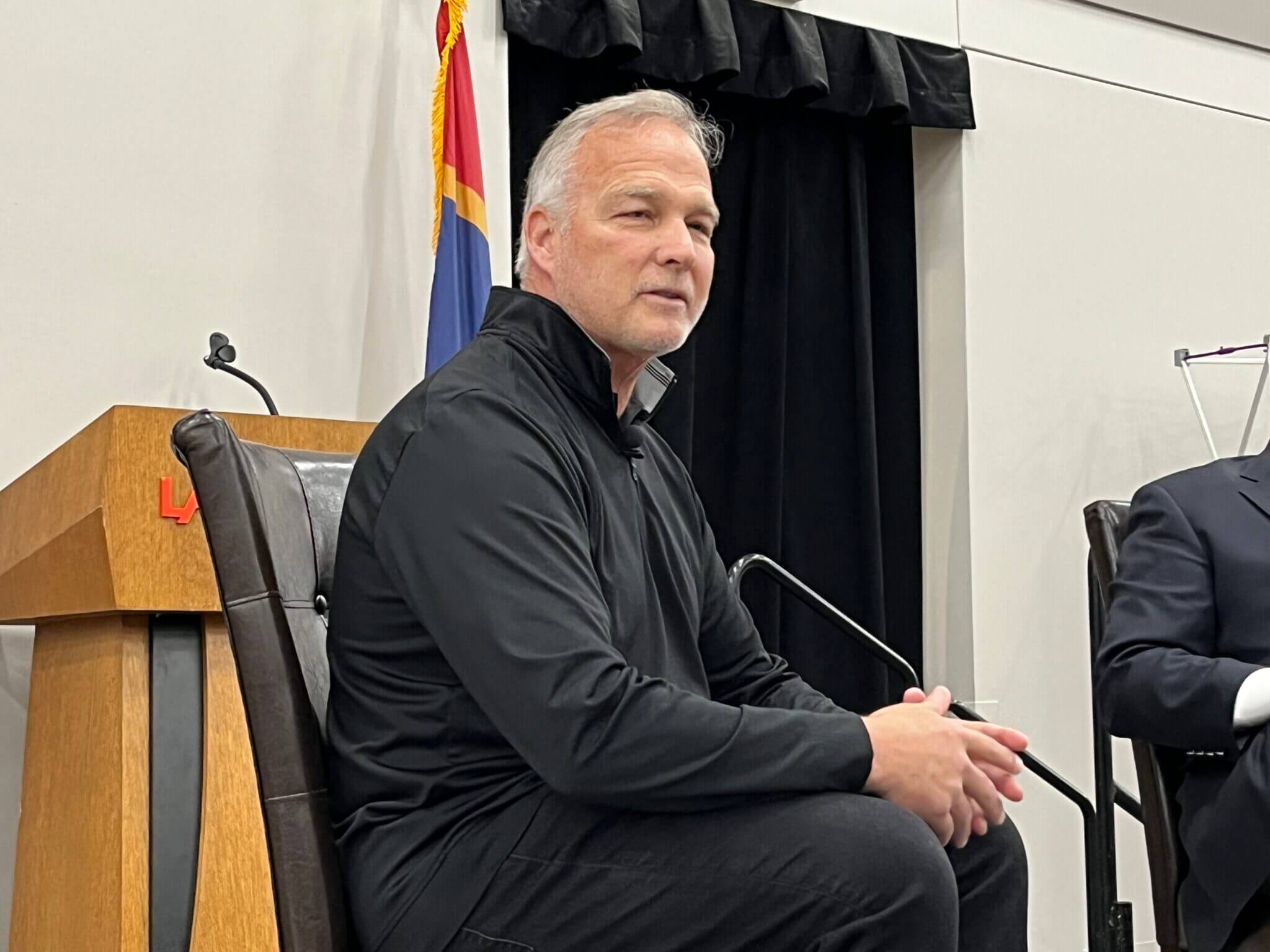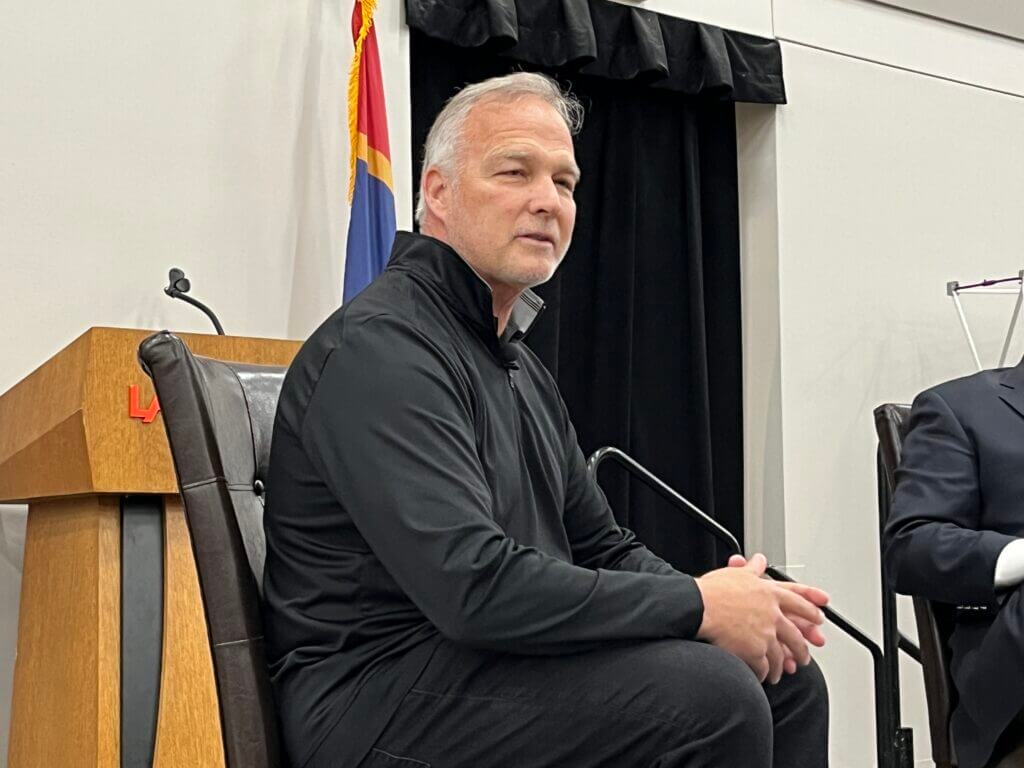 Richt was dismissed from Georgia after 15 seasons and then went to Miami of Florida, where he coached the Hurricanes for three seasons. His teams finished with a 26-13 record.
Following his time at Miami, Richt in 2019 became an analyst for the ACC Network but suffered a heart attack the same year. About two years later, Richt announced that he had been diagnoses with Parkinson's Disease.
Through his life, Richt told the gathering at the FCA breakfast that his Christian faith has held him strong. He credited former Florida State football coach Bobby Bowden with bringing him to Christ. Bowden had Richt as a 26-year old graduate assistant at the time.
"He (Christ) was the perfect individual living a perfect life," Richt said. "He (Bowden) presented the Gospel to me."
Richt said when he had his heart attack, he still felt a peace because of his faith.
In addition to his head coaching background and time with Bowden's staff, Richt was an offensive coordinator at East Carolina, and returned to Florida State quarterbacks coach and later offenvsive coordinator. In all, Richt was with the Seminoles for 11 years, where his teams won two national championships, seven ACC titles, and six quarterbacks under him went to play in the NFL.
Thursday's breakfast program included the annual awarding of the Coach Bob Patterson Award to two high school senior students recognized for their faith and impact on the lives of other.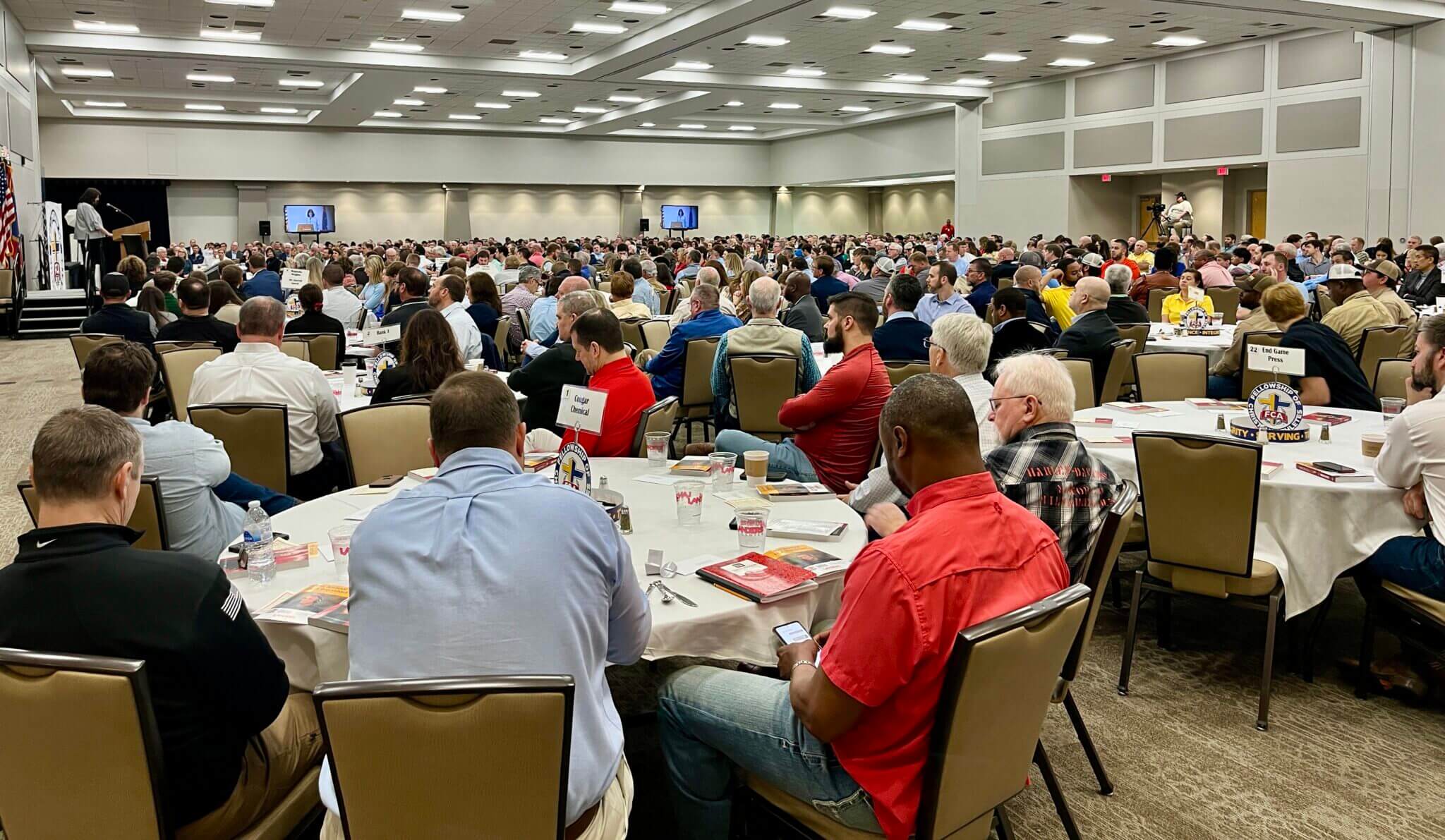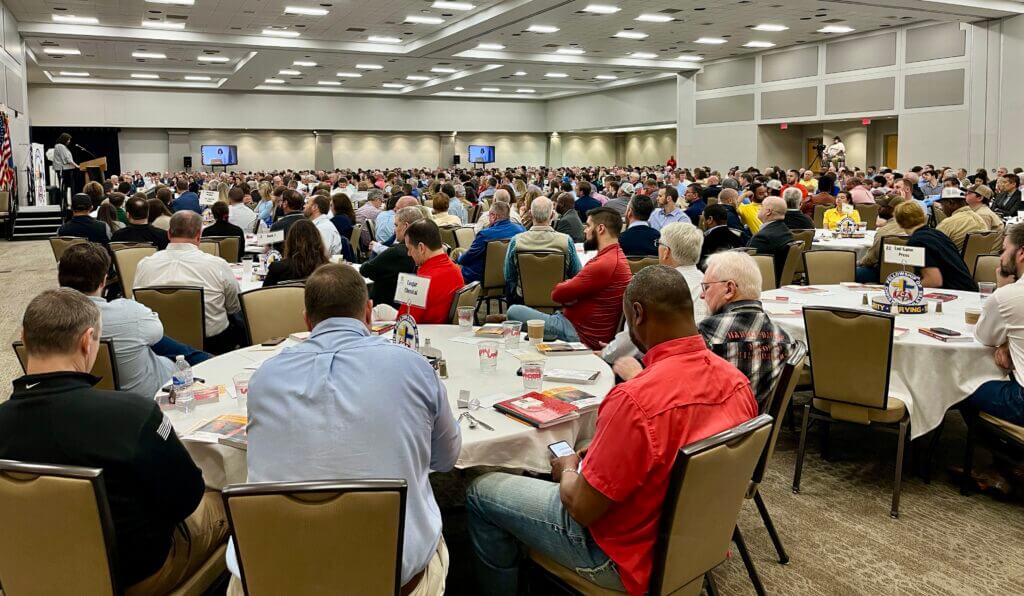 The late Coach Bob Patterson passed away in 2017. He was a star athlete for four sports in high school at his home of Penns Grove, New Jersey, After a college career at Tennessee and Memphis Stte, Patterson became an assistant coach at four schools, including Memphis State, and with the Memphis Showboats of the old United States Football League. He was also athletic director at Memphis State. He later moved into the title insurance marketing representative business. Following his death, the FCA began the scholarship program which it named for Patterson.
This year's winners of the award were Micah McCou of DeSoto Central and Brylee Faith Cherry of Northpoint Christian. McCoy has served as a student manager for DeSoto Central while Cherry was a star volleyball and basketball player before an injury at the start of the volleyball season kept her from participating in both sports her senior year.
They each received a $1,000 college scholarship provided by Cadence Bank.