Phillips ready to turn Mayor's office keys to new person
Photo: Olive Branch Mayor Scott Phillips is shown at his desk in City Hall. Phillips is not running for re-election in the 2021 municipal vote. (Bob Bakken/DeSoto County News)
The current group of men who sit in the Mayor's office of their respective DeSoto County cities are in the middle of campaigns to retain their offices for the next four years, except for Mayor Scott Phillips of Olive Branch.
First elected in 2013 when Sam Rikard stepped away from the post, Phillips was re-elected as Olive Branch Mayor in 2017 and his term ends with the end of June.
But Phillips has chosen not to run for re-election and instead will leave the office when his time leading the DeSoto County city ends.
Two candidates have declared and filed to be on the ballot, but since one is a Republican and the other a Democrat, they both move past the April primary and will be on the June general election ballot. They are Republican Judge Ken Adams and Democrat Donald "Don" Hall.
Phillips has been a part of the city of Olive Branch his entire adult life, and actually before that, starting as a volunteer and a dispatcher at age 16.
When the fire department turned from a volunteer department to a paid one, Phillips continued as a firefighter until he was first elected as mayor eight years ago.
Turnover in the mayor's office on Highland Street off Pigeon Roost has not happened very often, with four men leading the city in the past 50 years. Phillips said the continuity has been good for Olive Branch, but he doesn't want to stay too long as mayor.
"I believe in term limits and I think that's something that seriously needs to be considered for every elected position," Phillips said. "That way, you have fresh ideas coming in and it's not the same old stuff, day-after-day routine. There wasn't any one deciding factor saying that I have to just get out of here."
When Phillips came into office, the city of Olive Branch was already one of the most attractive places of its size to reside in. Money Magazine four years ago pegged Olive Branch as the fifth-best place in America and the best place in the South to live in, for instance.
"That's what I have already enjoyed about Olive Branch," he noted. "You have all of the big city amenities and over the years that has developed, but on the other hand you still have the small-town feel. I'm proud to be a part of that."
He's also been able to help keep the growth and stability going and growing.
"We have things like the Olive Branch Dog Park, the new playground facility, the new sports complex that we have redone at City Park," Phillips said. "We have also paved close to $8 million worth of roads in the past eight years."
An indication of stability has come in the strong economy and Phillips points to job growth and how industry is committing to Olive Branch.
"In my eight years there's been roughly 5,000 jobs created," he said. "There's been a substantial investment from an economic development standpoint which keeps our taxes low from a residential standpoint. A lot of folks get frustrated about the economic development, but it's a necessity to maintain what we have and keep the current taxes as low as they have."
One of the major additions to the city during Phillips' term has been the city purchase of the Olive Branch Airport from Belz Enterprises in November 2018. The airport has been operating since 1972 and is one of the busiest airports in the state of Mississippi.
Having the city own the airport has been something Olive Branch officials have been considering for many years, Phillips said, and federal money helped make it finally happen.
"It's something that has been discussed, going back to Mayor (Milton) Nichols," Phillips said. "When I got into office the Belz Corporation had decided they were going to get out of the airport business. We felt with the Mississippi Department of Transportation and FAA that the airport needed to be there."
Buying the current facility made for more sense than building a brand new airport.
"It is hard to create a new airport nowadays," said the mayor. "That was a priority there, it was existing and we were able to get it completely federally funded. It wasn't on the taxpayers dollars' backs, it was through the federal government. The FAA gave us a grant to purchase the airport. That was a huge deal."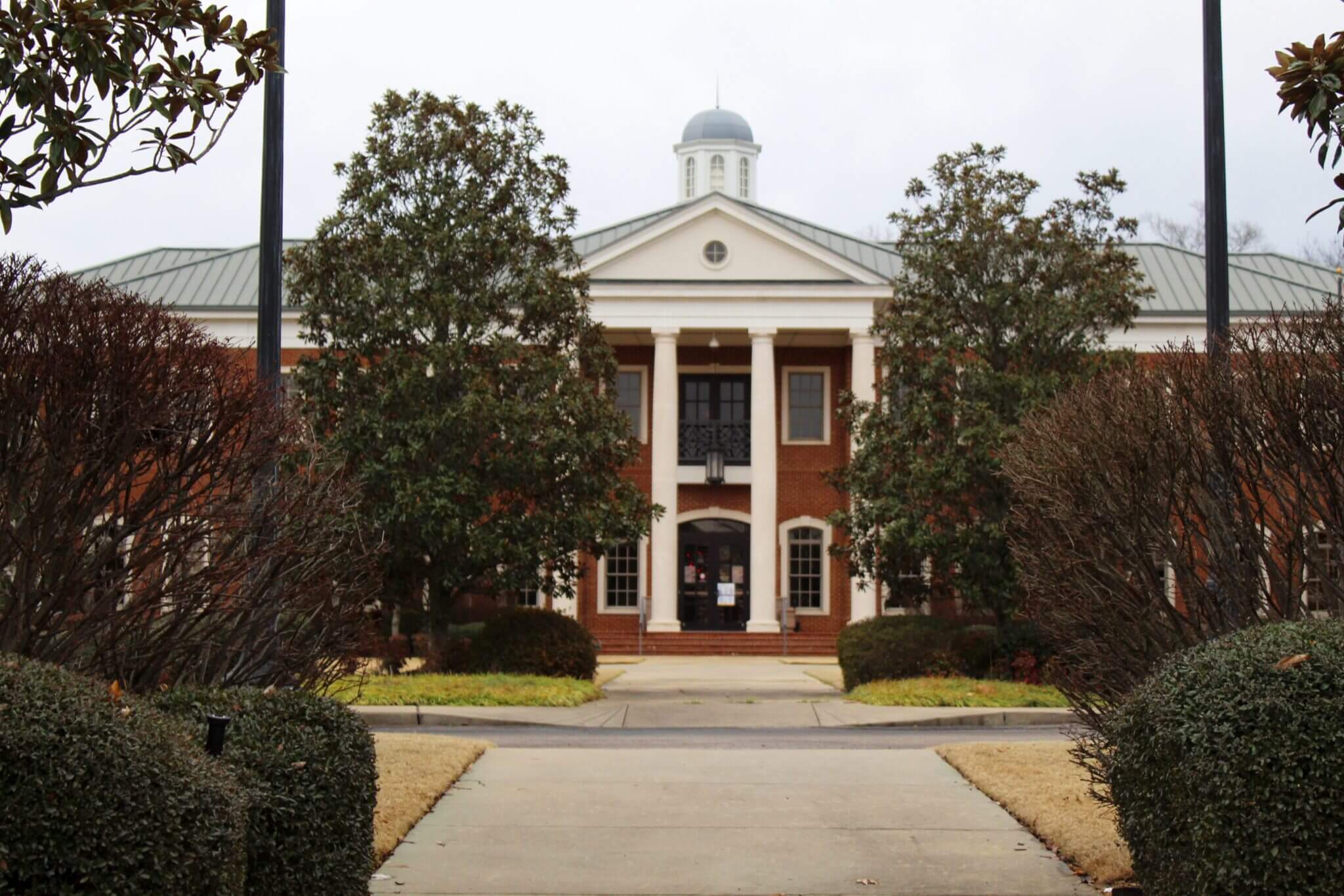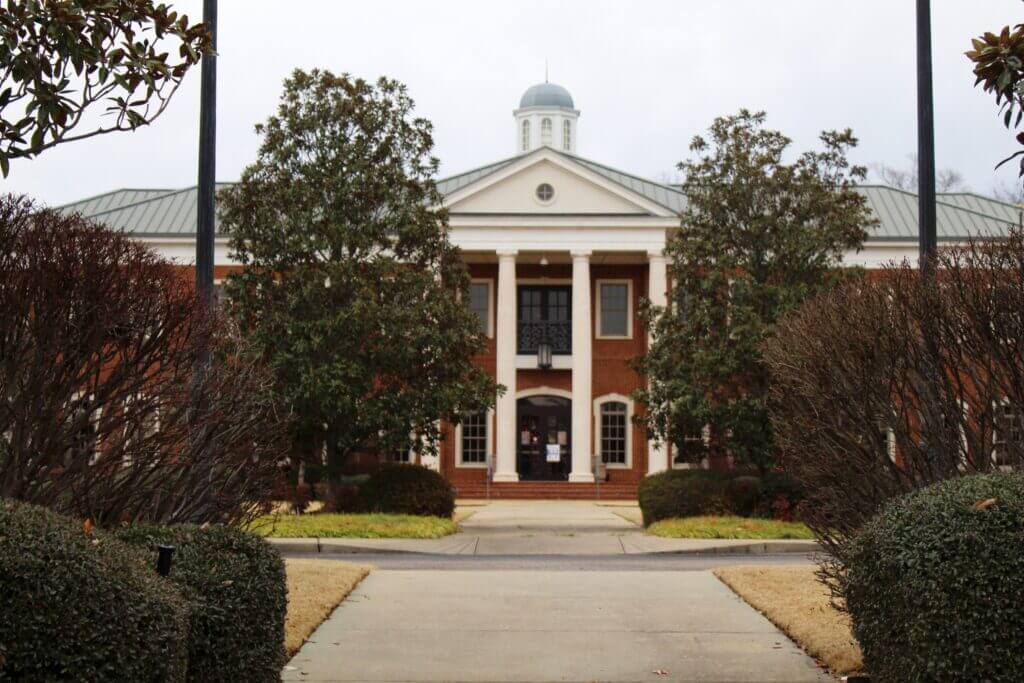 Another important accomplishment for the city while Phillips has been mayor is the establishment of a fund that is available when needed, a fund that grew from nearly nothing to a substantial amount.
"When I came into office, we did not have a Rainy Day Fund, but we do have one now," said Phillips. "We have a little more than $3 million in that Rainy Day Fund."
While not able to discuss the ongoing annexation issue that, if successful, would add sections of the Pleasant Hill, Lewisburg, Bridgetown, Cedar View, and Center Hill community areas, Phillips said the city is ready to present its case when a trial begins March 23.
"Everything has continued to move as it has," Phillips said. "We're ready and we're excited to present our case and move forward with that. It's been a part of our history and we want to continue to move forward and grow."
What happens after June for Phillips hasn't been determined, but he knows it will likely involve serving the place he and his family calls home.
"There's several opportunities out there for me. I don't know yet or know exactly what I am going to do, but I still want to be a part of the city and do whatever I can to help. That's all I've ever done and I enjoy it," Phillip said, adding, "I feel like at some point I probably will get back into either municipal or county government in some way, shape, form, or fashion as an employee, or even an elected position."
The past eight years, Olive Branch has had Scott Phillips overseeing city functions, and while satisfied with what has been accomplished, Phillips is ready to turn the page and give someone else the city keys.
"I'm ready to look for what the next chapter holds. I still have my health and Lord willing that stays the way it is and I look forward to seeing what the next chapter is."