NWCC holds Beetlejuice workshop featuring actor from touring production
Photo: Northwest student Daniel Davis, a Musical Theatre major, leaps while learning the fundamentals of Broadway dance during the Beetlejuice workshop. (Photo by Carly Fox)
By Sarah Smith
Northwest Mississippi Community College's Theatre Department held a workshop with one of the dancers in the Broadway sensation, "Beetlejuice: The Musical" touring production.
The dancer who came was Sean McManus, who is also a Tik Tok creator with over 130,000 followers. He's performed as a part of "Cats" and said he enjoys meeting fans as well as coaching actors and dancers.
The event began with students warming up and getting to know the person leading them through the routine. The dance portion lasts for about an hour, then concludes with a question and answer session with the students. Alyssa Algee, theatre instructor at Northwest, said that workshops like these are invaluable to students who wish to grow and continue in the arts.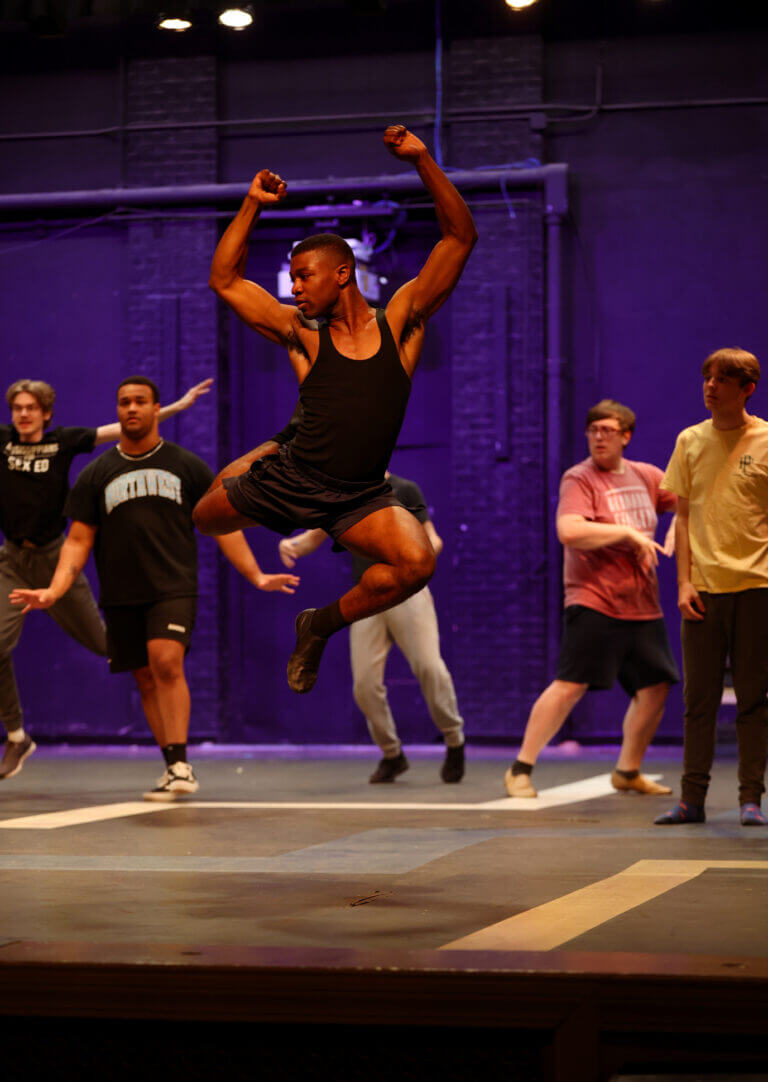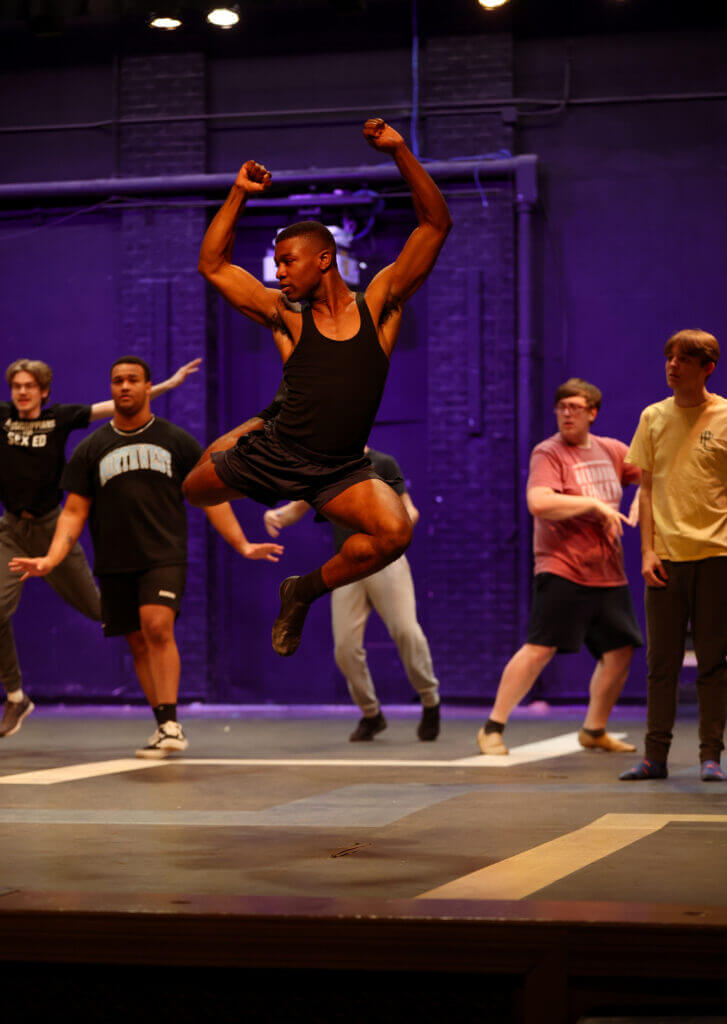 "It's priceless information for the students studying this field to get first-hand advice from someone currently working in the business," Algee said.
Sophomore Dylan Bailey of Strayhorn said that this experience wasn't only enjoyable, but approachable.
"Not only was the choreography taught to us in itself fun, but Sean would make sure we were aware that learning the dance wasn't life and death, which made the environment very friendly," Bailey said. "Also, him answering our questions about the industry was greatly appreciated and also very enlightening. All in all, it was a great time and going was fully worth it."
Opportunities like this wouldn't be possible without the faculty and administration who want to help this program grow, such as District Director of Fine Arts Instruction Jeff Triplett, Vice President for Administration and Finance Jeff Horton, Northwest President, Dr. Michael Heindl, and Vice President for Instruction, Dr. Matthew Domas.
"They really listened when we started talking about our growing program and wanting to provide more opportunities for the students," Algee said. "This is just one of the irons in the fire. We are so very grateful and hope to keep on growing and finding new opportunities."
If you'd like to learn more about Northwest Theatre, please visit www.northwestms.edu/programs/academic/fine-arts-department/theatre