Man caught after morning pursuit
A Tunica County man is in the DeSoto County Adult Detention Center facing several charges in DeSoto County and others in Tunica County after being chased down in Southaven this morning.
The captured suspect has been identified as Nathan Maurice Jackson, age 34 of Tunica County. He faces DeSoto County charges of fleeing and eluding law enforcement officers in a motor vehicle, child endangerment, an aggravated assault charge, disorderly conduct and resisting arrest.
In addition, officials said he was being sought in Tunica County on charges of possession of a controlled substance and aggravated assault.
Information from the DeSoto County Sheriff's Department Tuesday afternoon indicated that deputies tried to stop Jackson's vehicle about 8:30 a.m. in Southaven on a traffic violation. The vehicle refused to stop and fled the scene.
A chase began on Church Road near U.S. Highway 51 and headed east to Getwell Road, where Southaven police attempted to stop the vehicle using stop sticks, while blocking traffic at the same time.
The chase continued north on Getwell to north of Goodman Road, where deputies eventually were able to stop the vehicle, which then caught on fire.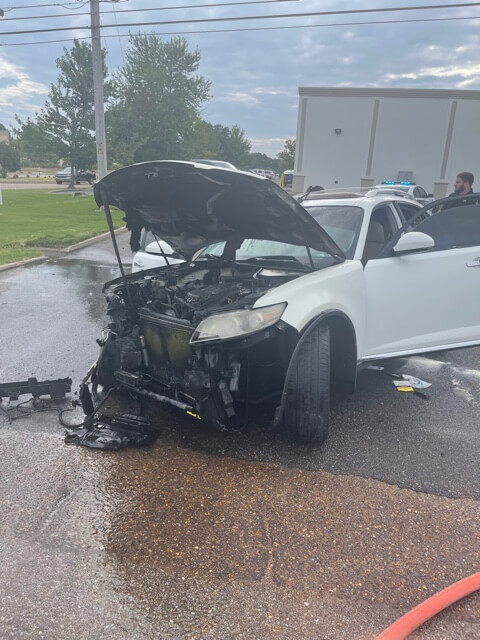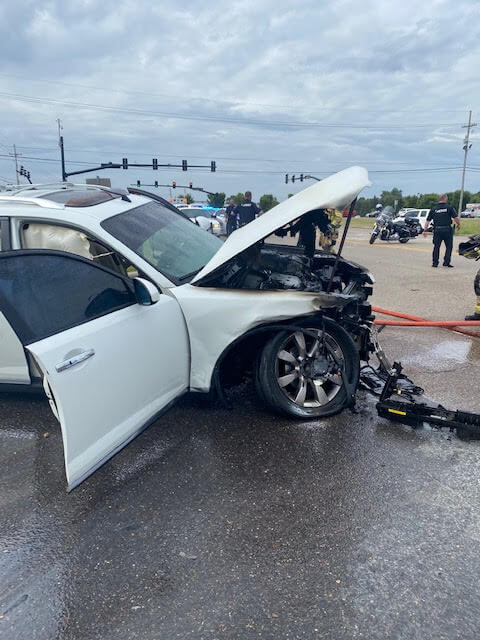 On the scene, the department credited Dep. Brooke Defore, who raced to the burning vehicle and rescued the suspect's six-year-old daughter, who was in the vehicle through the entire incident. The girl was not harmed and now has been reunited with her mother.
Officials added a gun was found in the vehicle and that attempts to stop Jackson have been ongoing recently without success until today's incident.