Injured deputy home from hospital
The DeSoto County Sheriff's Department deputy critically hurt when struck by a passing vehicle while the deputy was helping fix a flat tire is back home from the hospital.
Deputy Austin Eldridge was struck by a vehicle along I-269 near the Laughter Road exit the evening of Feb. 5. Eldridge had stopped to assist another motorist whose tire was flat.
As a result of what happened, Eldridge had to be airlifted to Regional One Health in Memphis for treatment. He suffered severe leg injuries and his left leg had to be amputated.
The driver of the vehicle involved in the incident, Katherine Harris, age 37 of Memphis, has been charged with driving under the influence.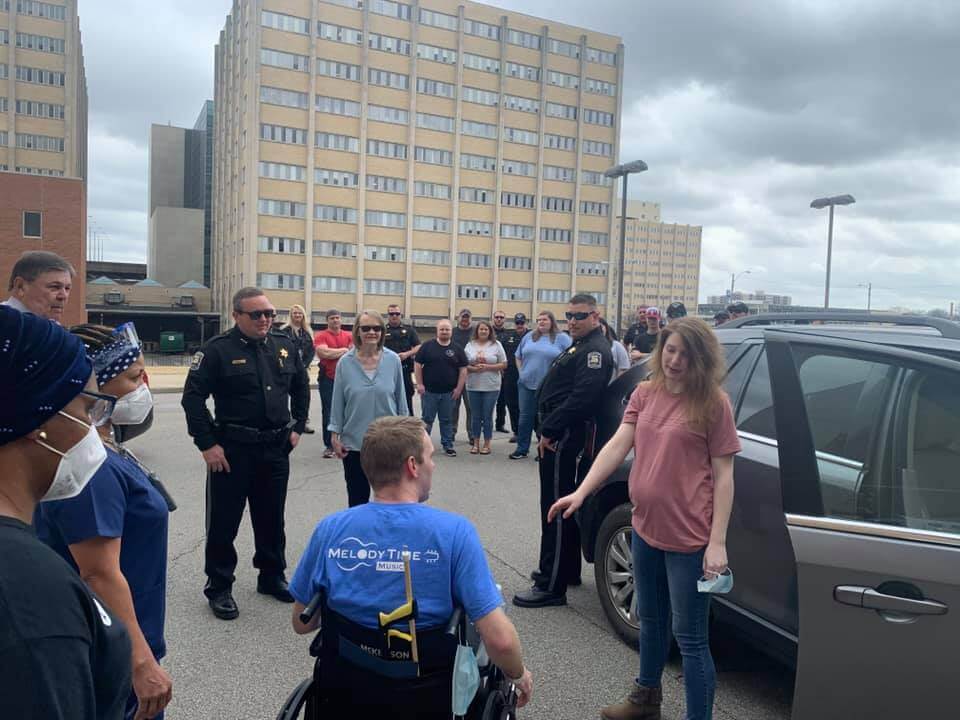 Friday, Eldrdige was welcomed as he left the hospital and again when he returned home.
In a Facebook post, Eldridge thanked everyone for their support.
"There are too many thank you's to list, but all I can say is I am grateful to God for this moment of leaving the hospital," Eldridge wrote. "It was the longest month of my life, and there's more work ahead. But I am going home, and that's a miracle from the Lord. I look forward to what He has in store for me."