Ingrams Mill improvements to be celebrated
Photo: The Ingrams Mill Community Center building. The area also has improved restrooms, a playground area and a walking trail. (Bob Bakken/DeSoto County News)
There's a bit of romance about the Ingrams Mill community of eastern DeSoto County. Just ask County Supervisor Jessie Medlin.  
"There is a lot of history here," Medlin said. "The old schoolhouse was once the center of the Ingrams Mill community. In fact, it is where I met my wife."
The romance and history of the Ingrams Mill area has undergone a bit of an upgrade and DeSoto County officials are set to show off what has been done where the old schoolhouse once stood.
There is now a community center at the Ingrams Mill Community Park that has newly finished restrooms and a meeting room. There is also a walking trail and playground.
There's also now a new bridge to get there, as a deteriorating bridge has been replaced just a couple miles away from the park on Ingrams Mill Road. The bridge replacement forced the closure of the road to through traffic for about 10 months, but is back open to traffic.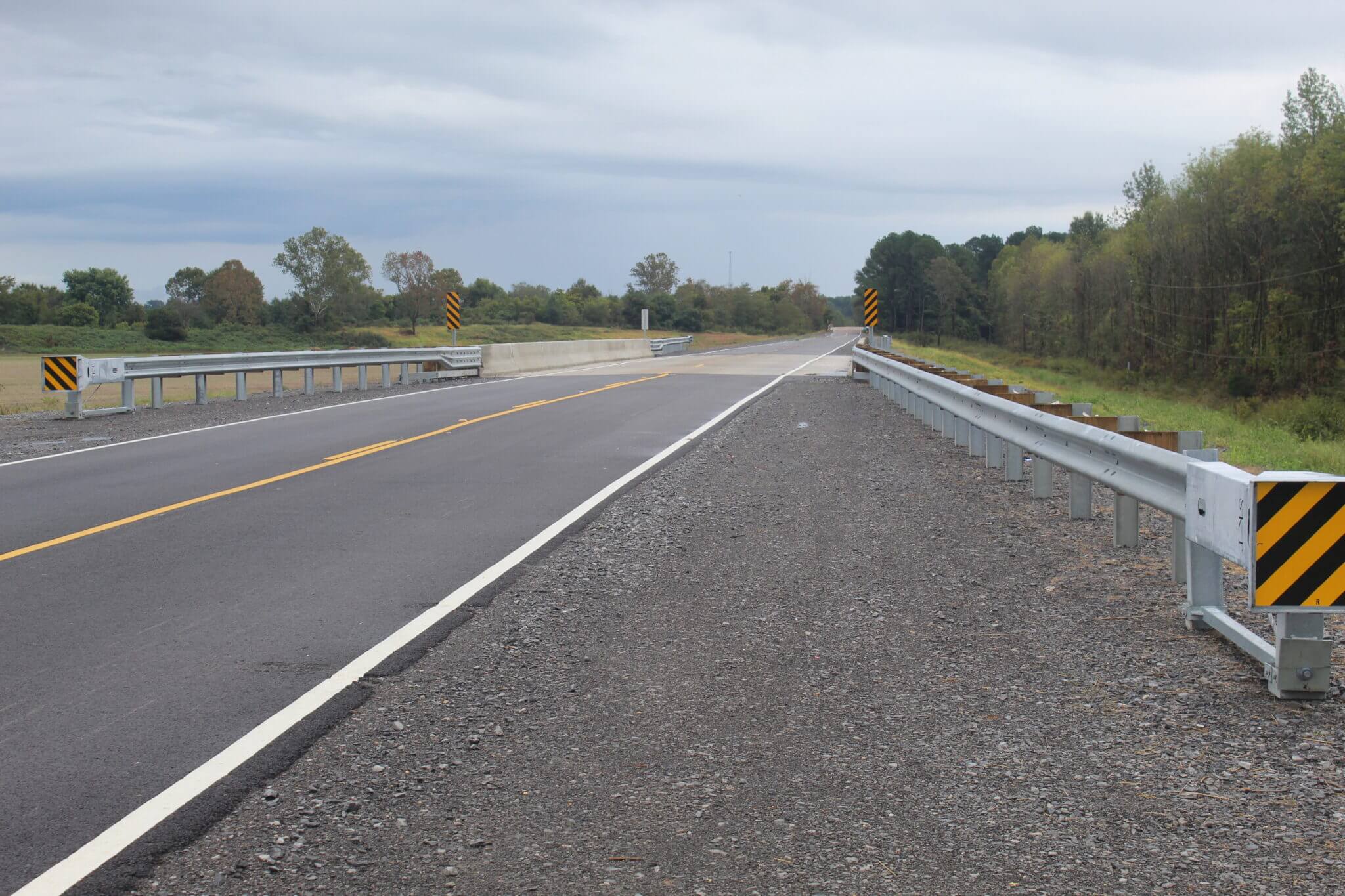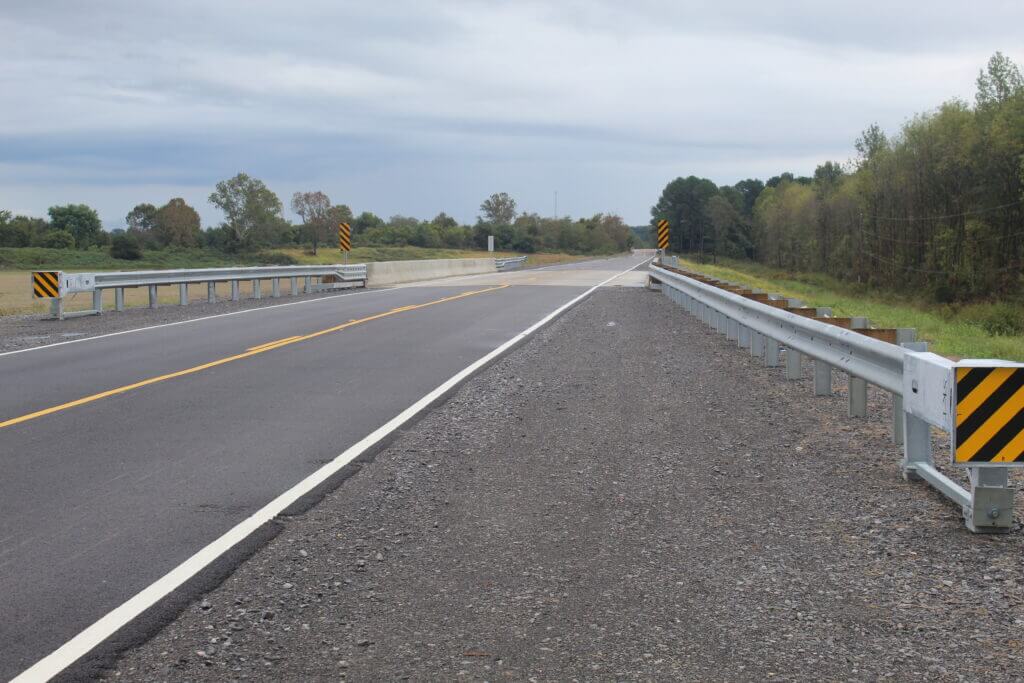 The bridge closure forced a 10-mile detour for residents, first responders and school bus traffic.
"We had to replace the old, aging bridge because it was beginning to rust," said Supervisor Michael Lee. "The safety of everyone traveling over that bridge is of the utmost importance."
Both improvements will be showcased late Monday afternoon when county officials will hold separate ribbon cutting events, back-to-back, at the bridge and the community center. Supervisors and officials will gather for a ribbon cutting at the bridge at 5 p.m., followed by another at the community at approximately 5:20 p.m.
The bridge was funded through the Mississippi Office of State Aid. DeSoto County turned the old school house into a community center which can be rented out for events.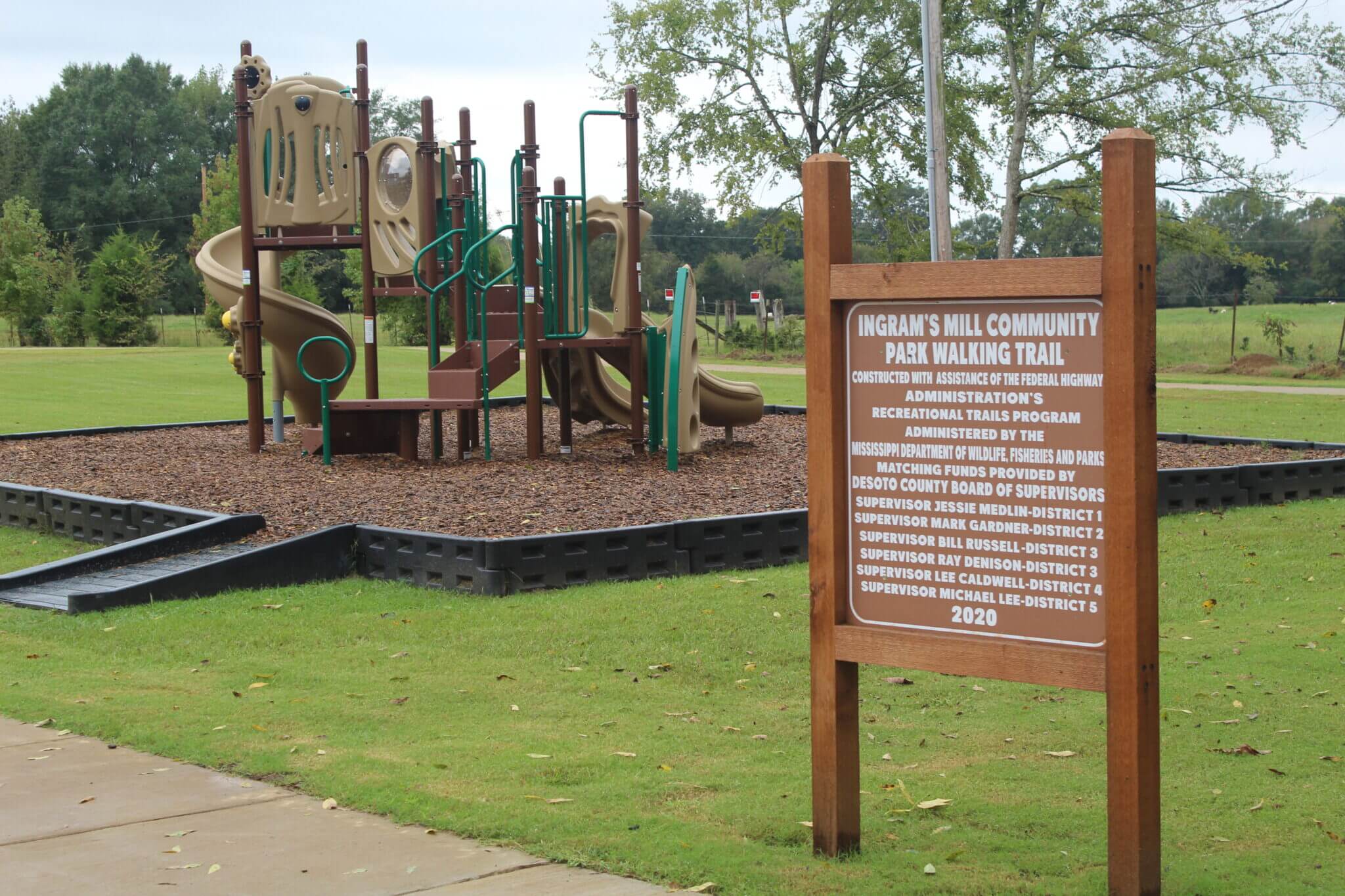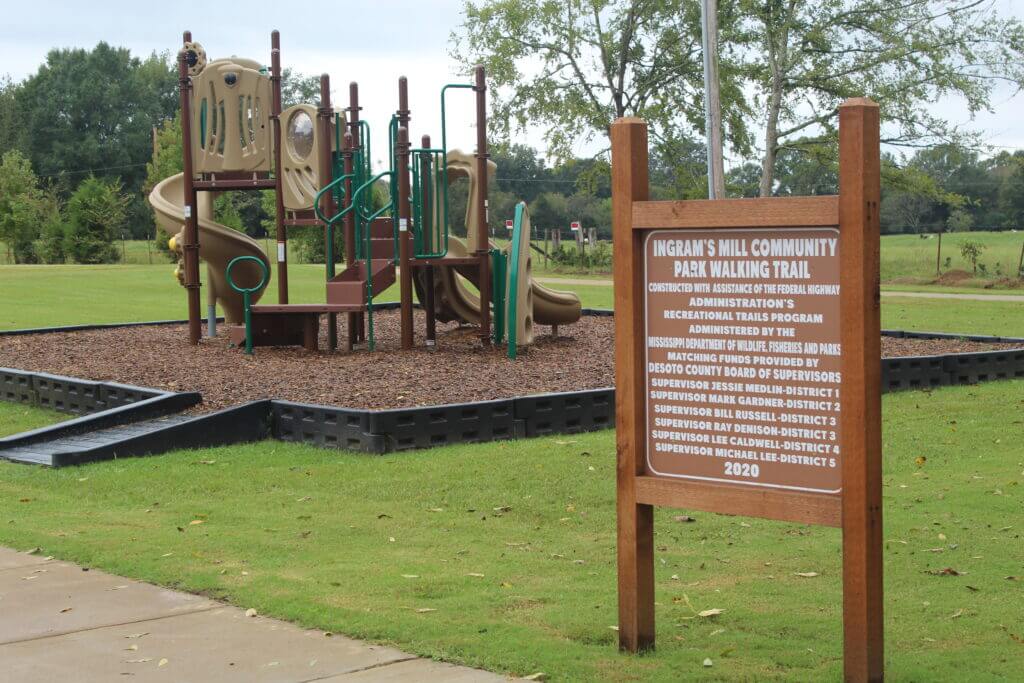 The County also turned a 50-year-old concession stand into public restrooms and created a paved walking trail and playground. The walking trail was funded in part by a $120,000 grant from the Mississippi Department of Wildlife, Fisheries, and Parks.
Medlin believes residents are looking forward to the new improvements.
"Now we have created a special place for people to gather once again," Medlin said. "Here they can exercise, play, and relax."