Hospital celebrates its team during Healthcare Week
During the COVID-19 pandemic, hospitals and medical facilities were stressed and strained way beyond normal expectations and requirements to treat and care for people stricken with the virus.
Those demands on top of the typical operations and functions placed our hospitals in a seemingly impossible position of continuing to provide top-quality care.
But those medical facilities continue to "fight the good fight" to bring those they are entrusted with treating back to full health.
Methodist Olive Branch Hospital has recognized the difficult journey through the pandemic into what people are now calling the "new normal" wasn't just the success stories of the frontline doctors and nurses. Logistics and supplies employees, dietary, physical therapy, maintenance, they all played a part in the past two years. Administrators held an event Tuesday to thank all of the employees for the role they played.
Food, T-shirts, photos and other activities, along with liberal doses of gratitude and thanks took place on the Olive Branch hospital grounds.
Between the photos and BBQ, employees told stories of what they encountered working at the hospital since the pandemic struck in March 2020.
Jessica Smith of Olive Branch is a 15-year veteran of nursing in her fourth year at Methodist Olive Branch in the medical surgery side of the hospital. Smith was assigned to the same-day surgery area when the pandemic and when that happened, her area immediately stopped during surgeries with the exception of emergencies.
Smith said her role quickly changed to do whatever was needed.
"We were watching doors and checking patients in," Smith said. "We were transporting patients, we were helping out on the floors, we were doing all sorts of other extra work instead of actually doing surgeries and same-day admissions."
It was a duty Smith said she didn't mind doing, but one of her tasks was especially heartbreaking for her.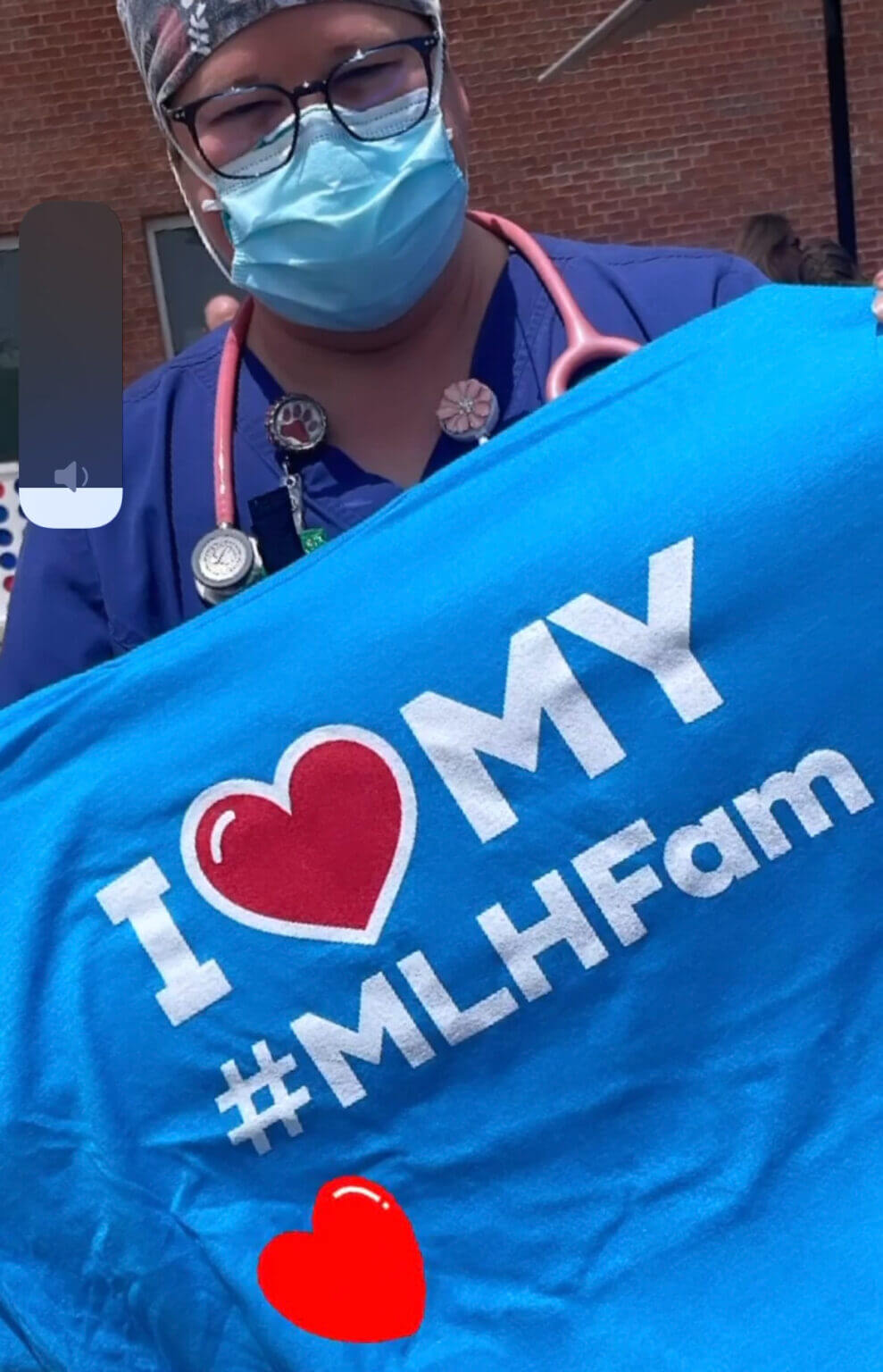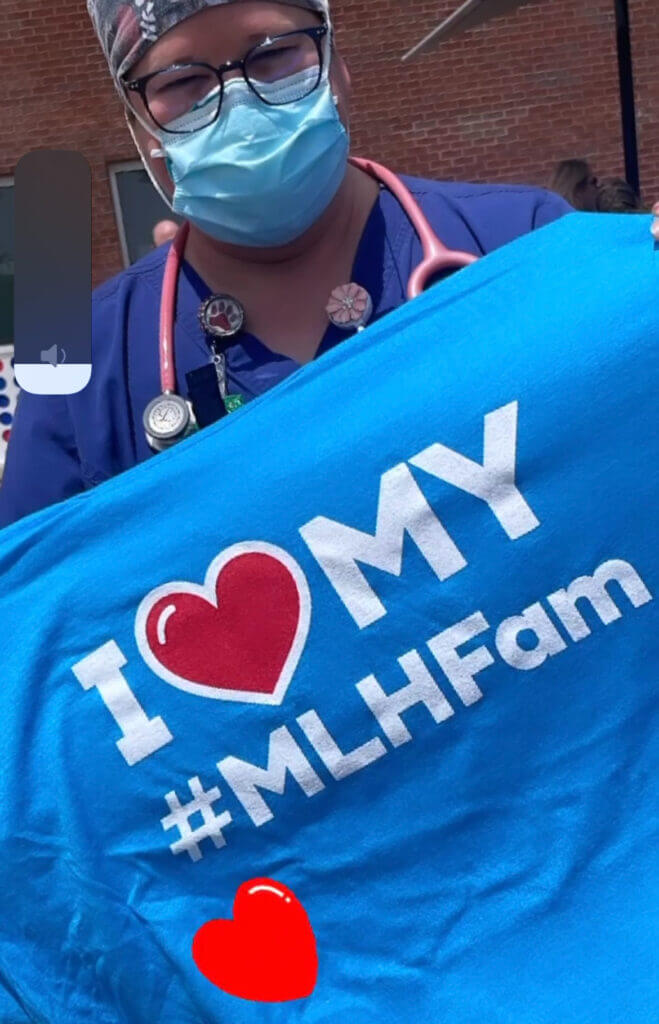 If you were watching the doors and the patients were coming in you had to turn the family members away," Smith said. "It was heartbreaking to not be able to admit the family with the patient. So, you were having to take care of the patient's families instead of the patient, and make sure they got updates and be able to communicate with each other."
Now that families can return to the hospital, Smith said it's a huge benefit in patient care because they can learn things about the patient the nurse would otherwise not pick up on.
"We may not see that a patient is confused but the family member can pick up some confusion because it's not normal for them," said Smith. "That was a very big struggle when we were not able to have the patient's families or support people here. I've always relied on the families as a big piece of the patient."
An area not normally thought of by most, but still vitally important is on the logistics and supplies side. Someone has to be in charge getting the personal protection equipment (PPE), gloves, masks, face shields, and surgical and isolation gowns, and at Methodist Olive Branch, Tamara Watkins is one of those on staff who is responsible for those duties.
Watkins quickly saw the volume of materials fall like an avalanche toward her supply area.
"It was a big change, where we used to see a volume of maybe 10-20 boxes a day per truck, it went to pallets of boxes of PPE, like surgical gowns, isolation gowns, gloves, masks, face shields and everything," Watkins said. "It changed tremendously and it turned into longer hours so we could make sure we got everything out."
Watkins said her department started using gloves when they came in contact with different boxes from different areas for safety and cleanliness sake. But the onslaught of required supplies meant getting additional space to store it all.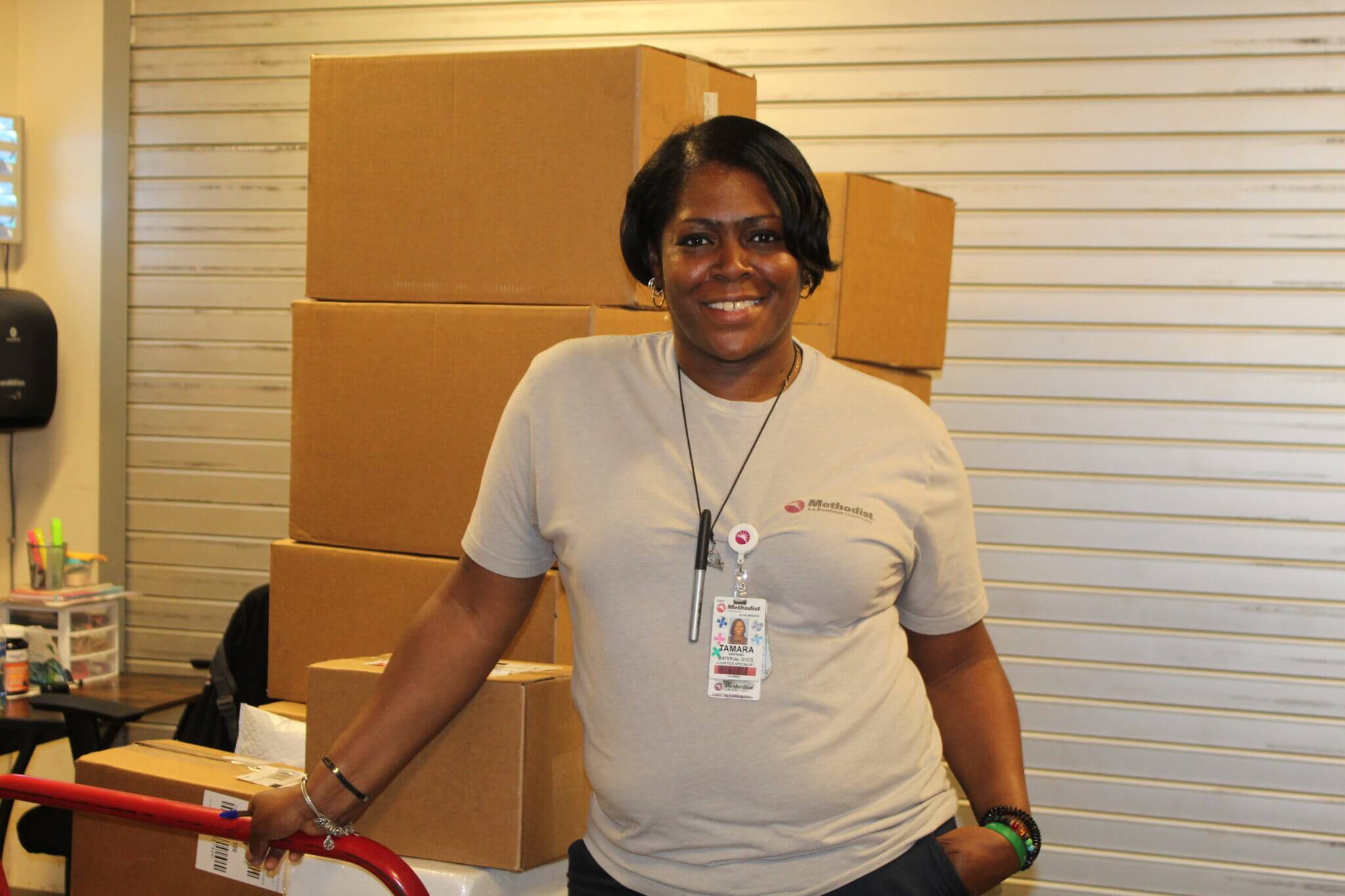 "We had to get new storage areas because we were running out of space," said Watkins. "They rented a couple of on-site storage containers that we had to park out here in the parking lot."
With the easing of restrictions, there has now become a new challenge. The supplies are still required but supply chain issues mean the products are not coming in as timely a fashion as before.
We're not able to get those items as they're on back order right now," Watkins said. "There are a lot of items that are really needed but we can't get many of them. We're trying to make sure floors have what they need but at the same time, with the way everything is going, we can just ration out the portions of items."
Both Smith and Watkins say they are grateful the hospital has recognized the extra measure of work they provided during the pandemic.
"I can't do my job without a ton of support," said Smith. "It's huge, even up to the administration. We really can't function without them too. Lab and dietary, physical therapy, it's imperative that we have everybody here."
"Just to know that everybody here plays an important part makes your job feel more fulfilling," Watkins added. "It's a warm feeling to know you are being celebrated and appreciated."
Events were planned for all of the shifts at the hospital, include food trucks and a "Blessing of the Hands" as a token of saying "thanks" and showing that Methodist Olive Branch Hospital is "#MOBStrong."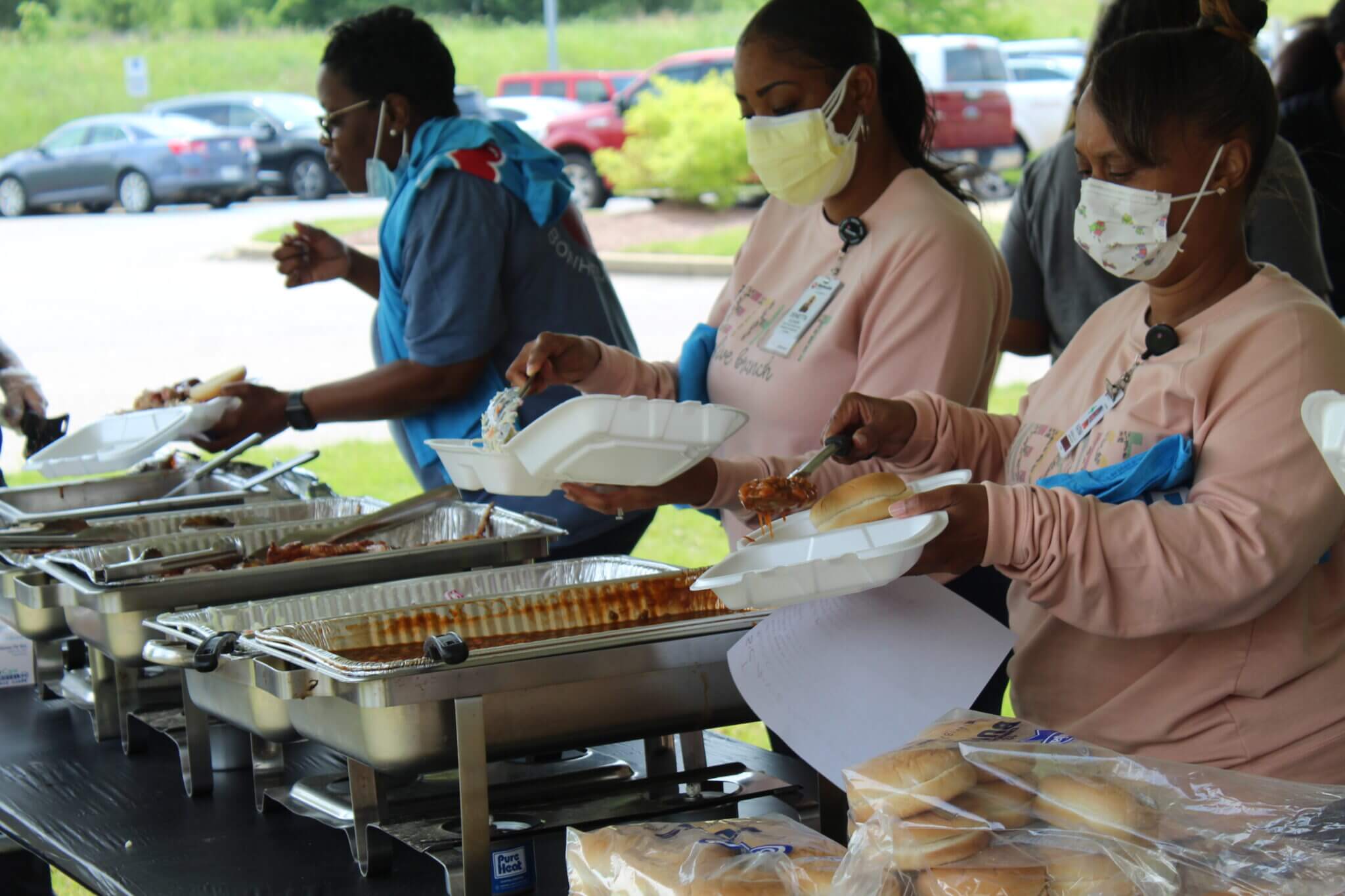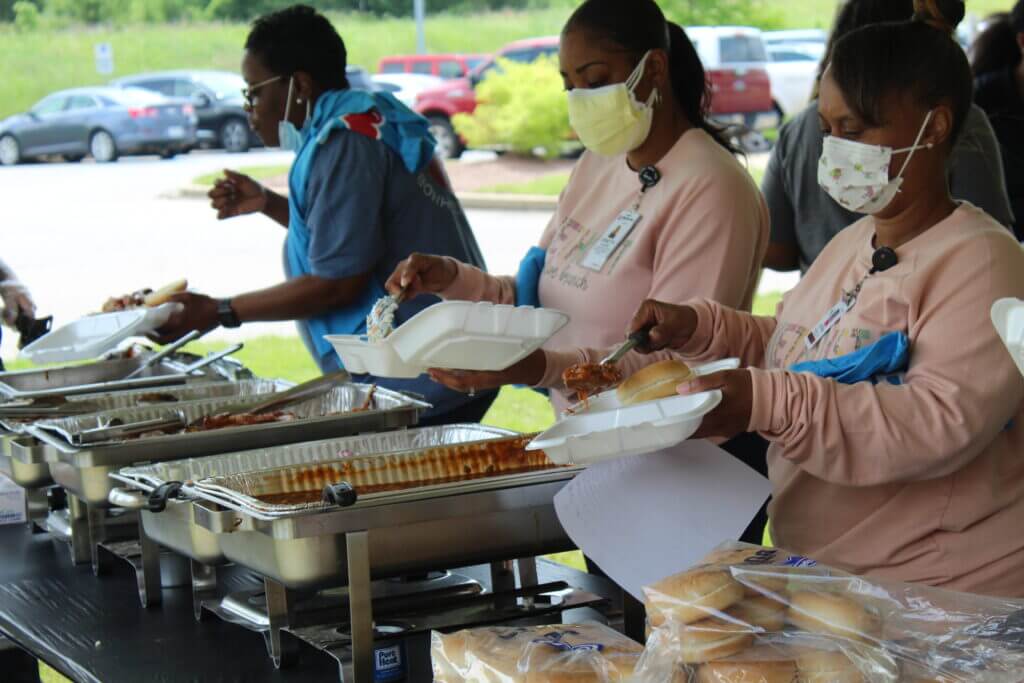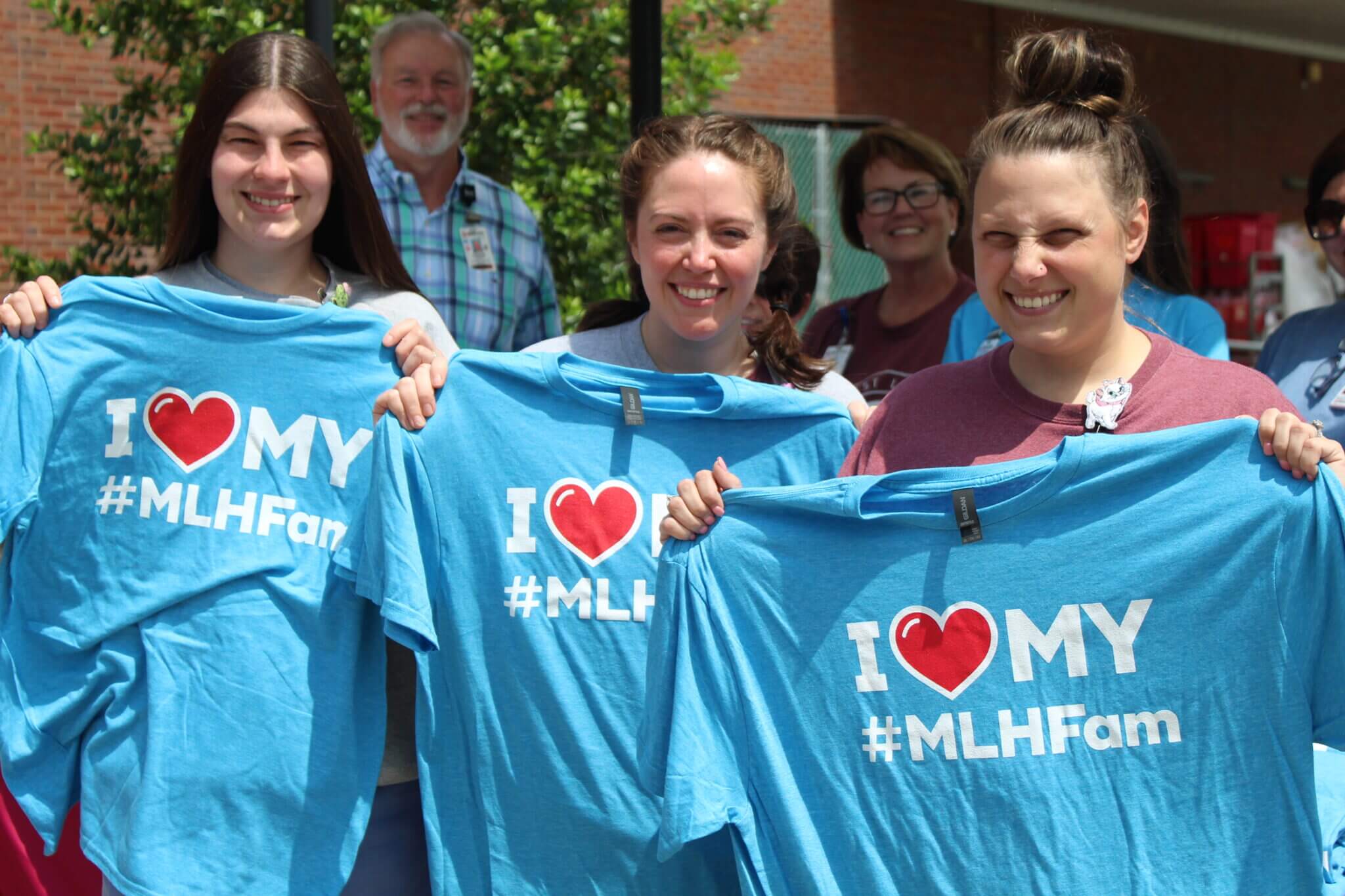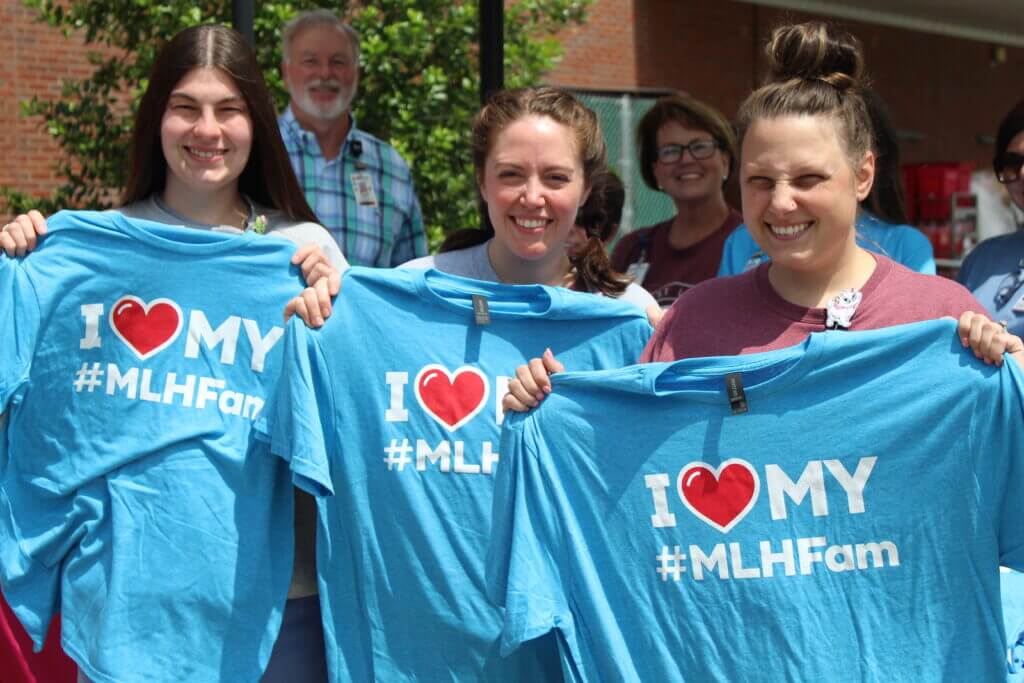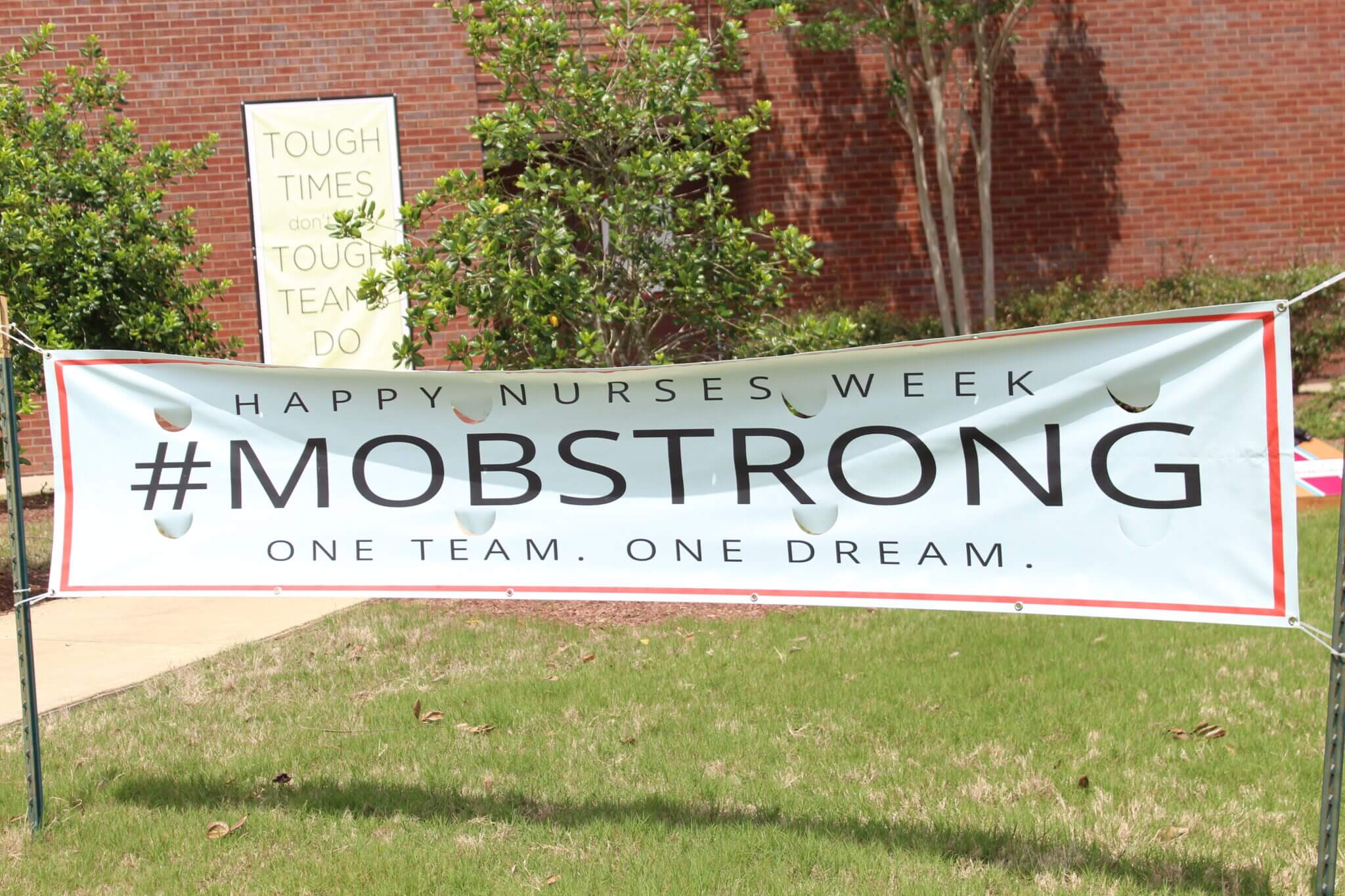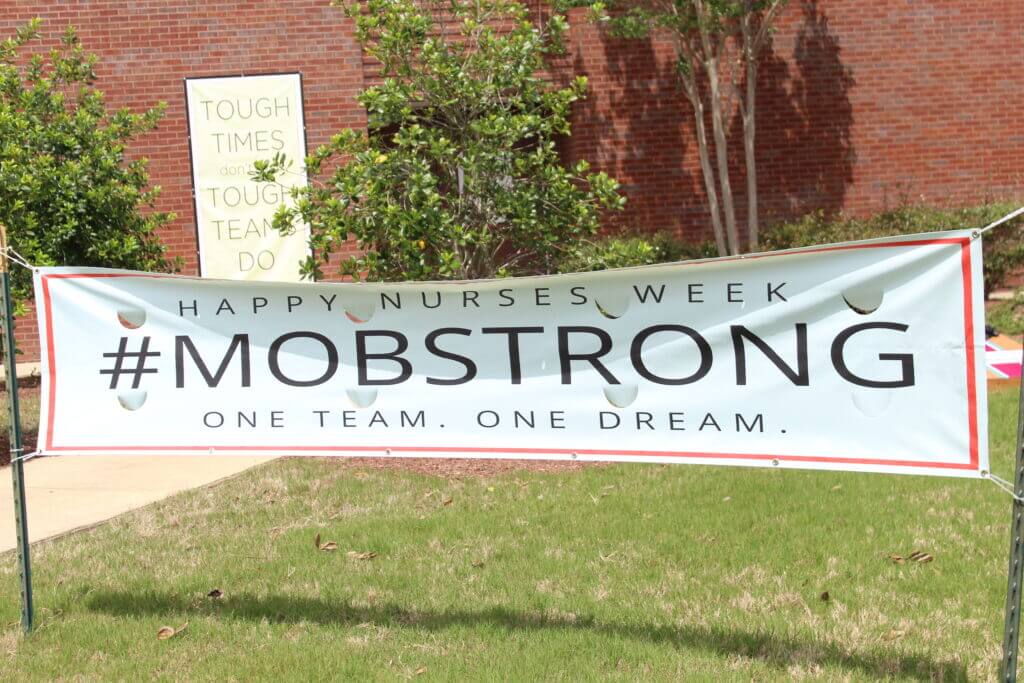 Photo: Employees frame themselves for photos during the Methodist Olive Branch Hospital Healthcare Week picnic event. (Bob Bakken/DeSoto County News)