Highway named for former Horn Lake mayor
If you're driving west from Southaven on Goodman Road, notice a new sign greeting you as you head into Horn Lake. The stretch of Goodman Road from I-55 to the intersection with Highway 51 has officially been named "Sam Dye Memorial Highway."
Sam Dye is a native Horn Lake resident who was the city's second mayor, serving for 12 years, beginning in 1977. Former Horn Lake alderman Tim Smith is said to have led the effort to have the roadway named in Dye's honor.
As part of the 2020 Legislative session, House Bill 1279 set forward the naming of several Mississippi roadways as memorial highways, including Goodman Road, or state Highway 302, in honor of the former mayor.
On the Senate side, state Sens. David Parker, Kevin Blackwell and Michael McLendon put forward Senate Bill 2312 to make Goodman Road between Highway 51 and I-55 "Sam Dye Memorial Highway" and to have signage erected for that purpose.
Friday, a ceremony with members of the Dye family, former mayor Nat Baker, current Mayor Allen Latimer, and Northern District Transportation Commissioner John Caldwell took place at Horn Lake City Hall.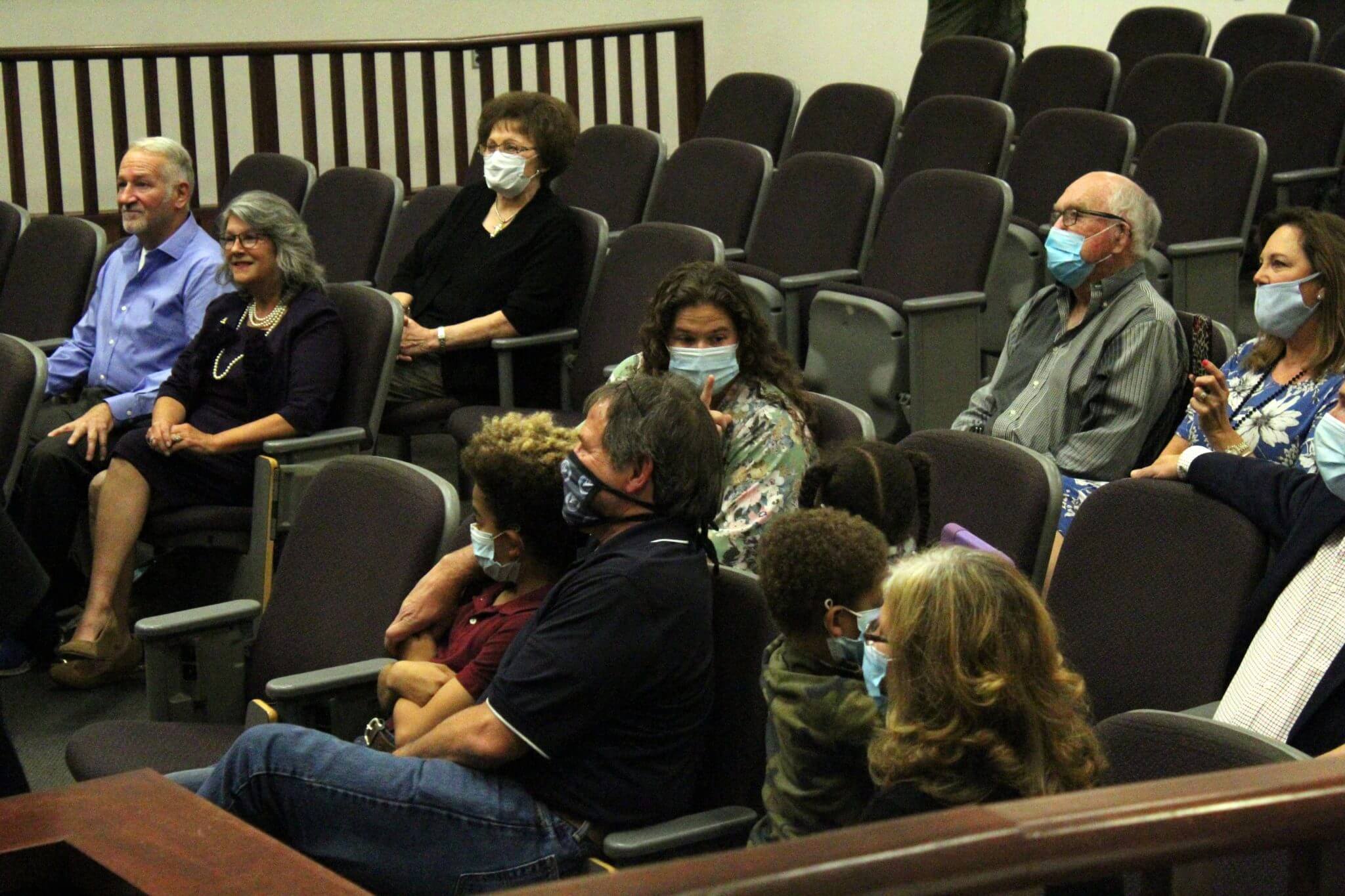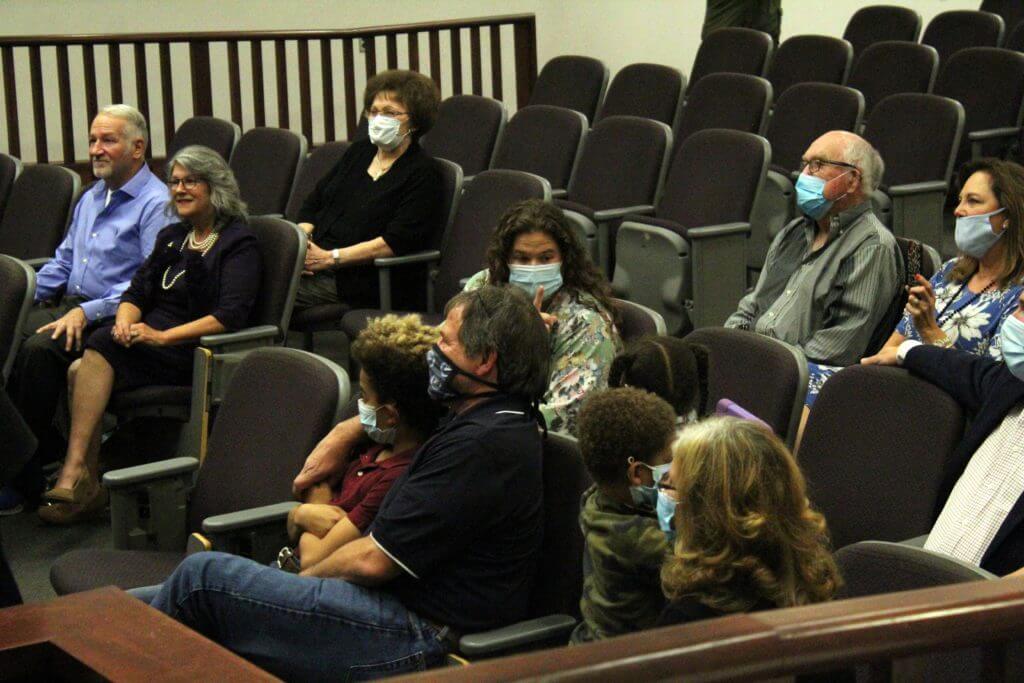 Speakers told stories about Dye, growing up with him and working with him, but all the words reflected his love of Horn Lake and his work in helping to grow his hometown as mayor.
"It seems like a small thing to put those signs to the people who have gone before that set the stage and set the table for us to enjoy what we are able to enjoy and what we are able to pass on to our children," said Caldwell. "It is definitely fitting and appropriate to be here today. It's a wonder that we hadn't been here sooner."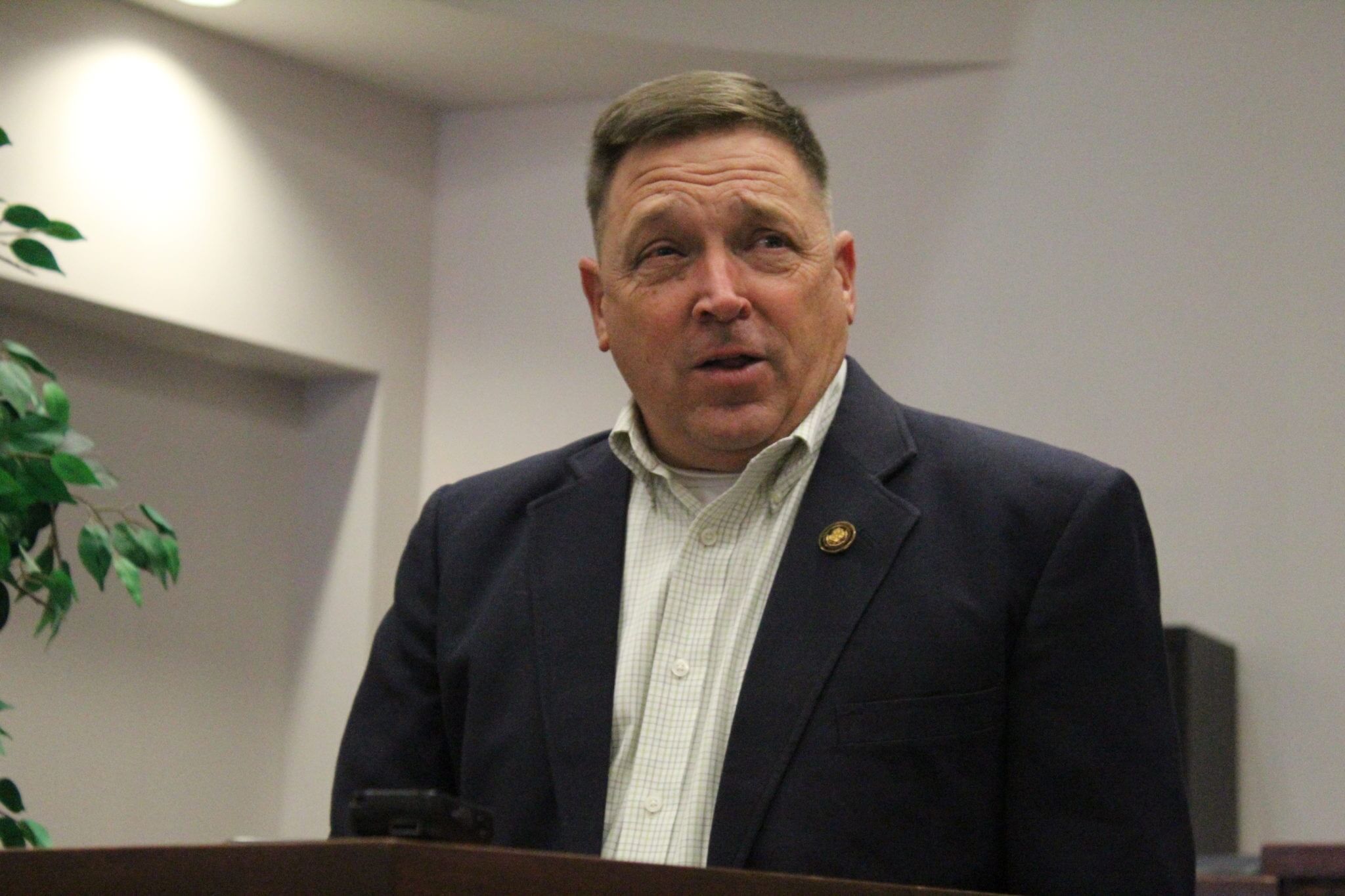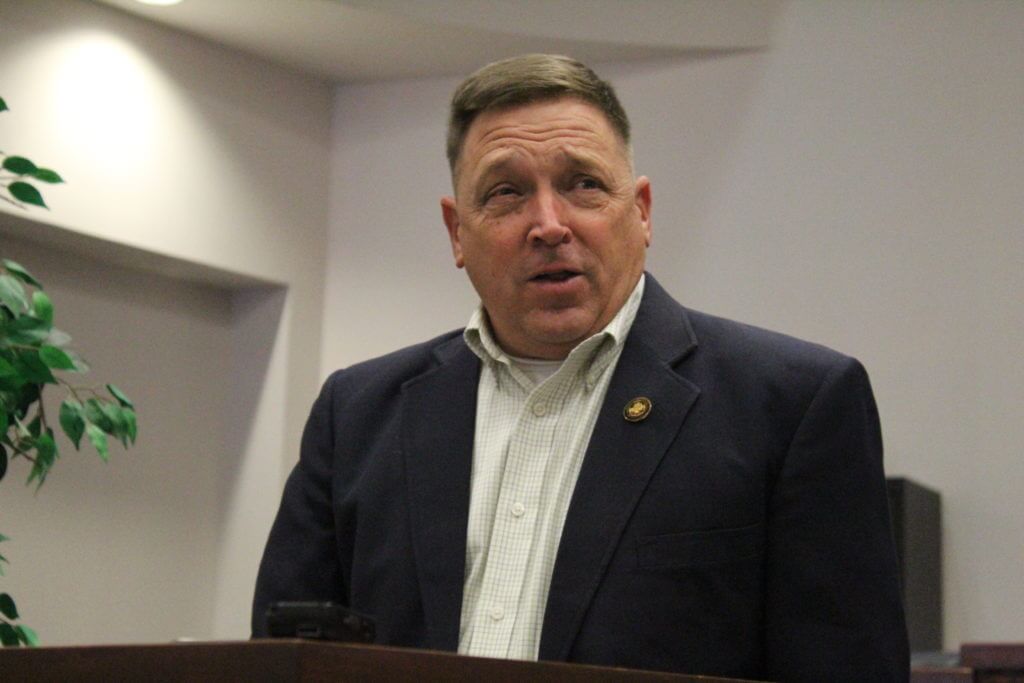 Baker talked about his time working with Dye, being hired as Baker was leaving the Sheriff's Department to become a police officer in Horn Lake.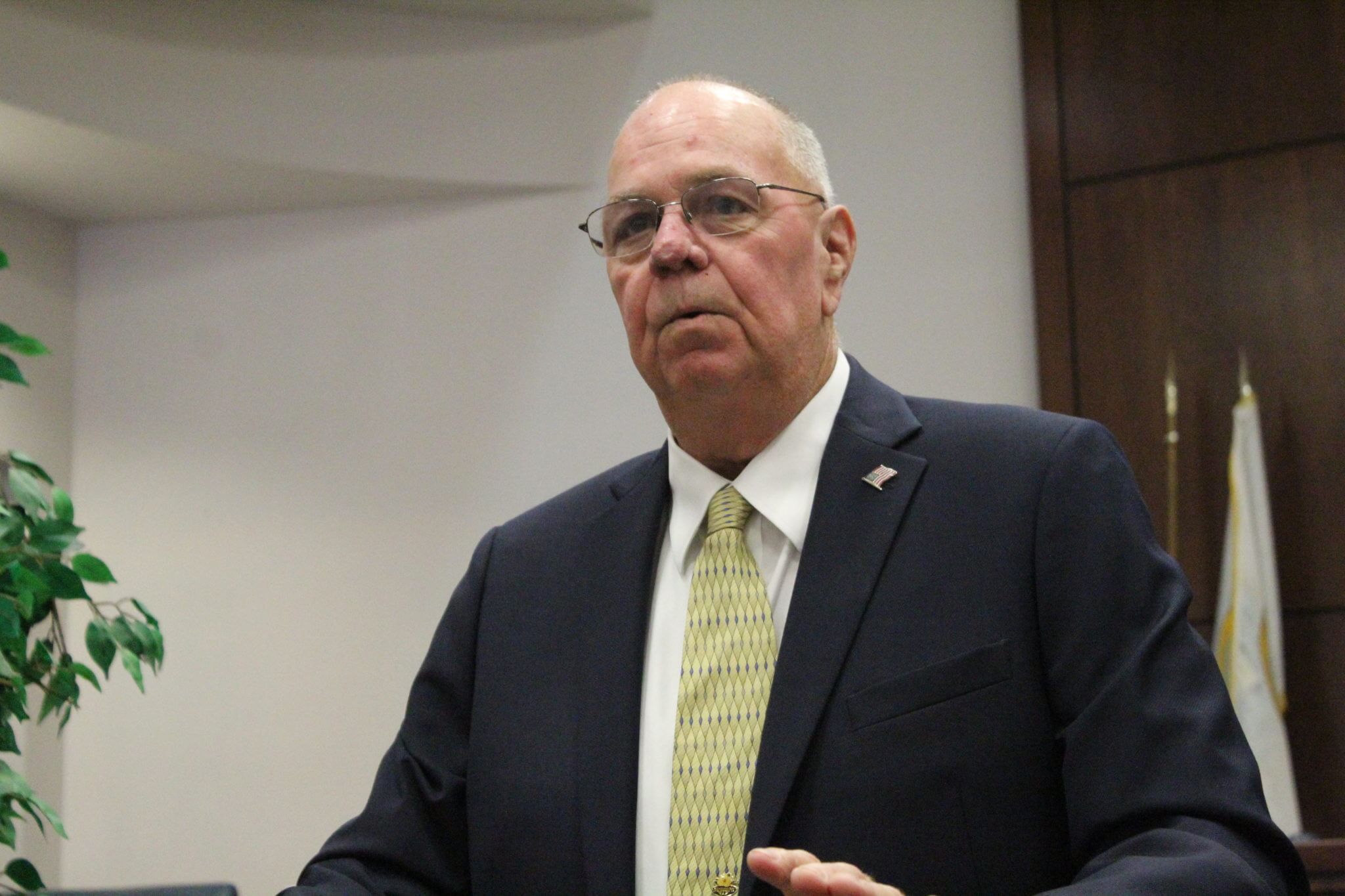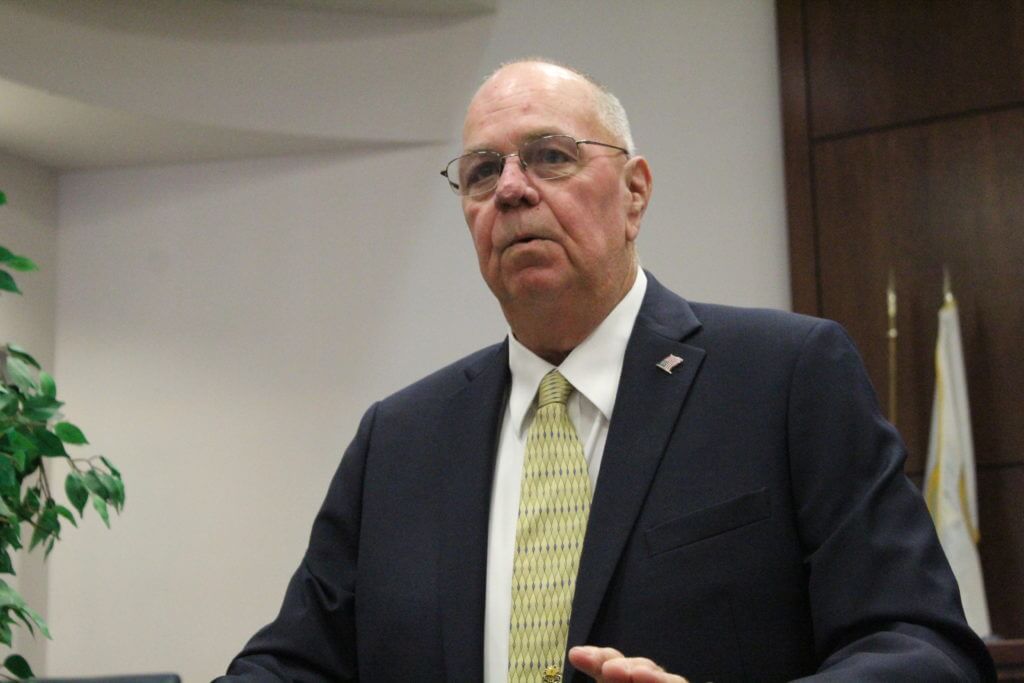 "We had a relationship where he was trying to teach me the right way to do things," Baker said. "Sam was bound and determined that he was going to turn me around a little and teach me something, which he did. You couldn't have picked a better man to name a section of the highway after."
Latimer agreed with Baker about the naming of the highway for Dye, calling him a friend of the mayor.
"He would always take time to discuss things with you, to ask about your family, your friends," Latimer said. "His family, the Dye family, has been here forever. He loved his family, he loved his friends, he loved Horn Lake, he loved his country."
Dye's younger brother Labrun followed with an emotional commentary on growing up Sam, playing Cowboys and Indians, where Sam, as the cowboy, shot Labrun with a BB gun. There were times when Sam led Christmas singing before presents were opened. Labrun also noted a statement in a high school annual that predicted what was to come for the city.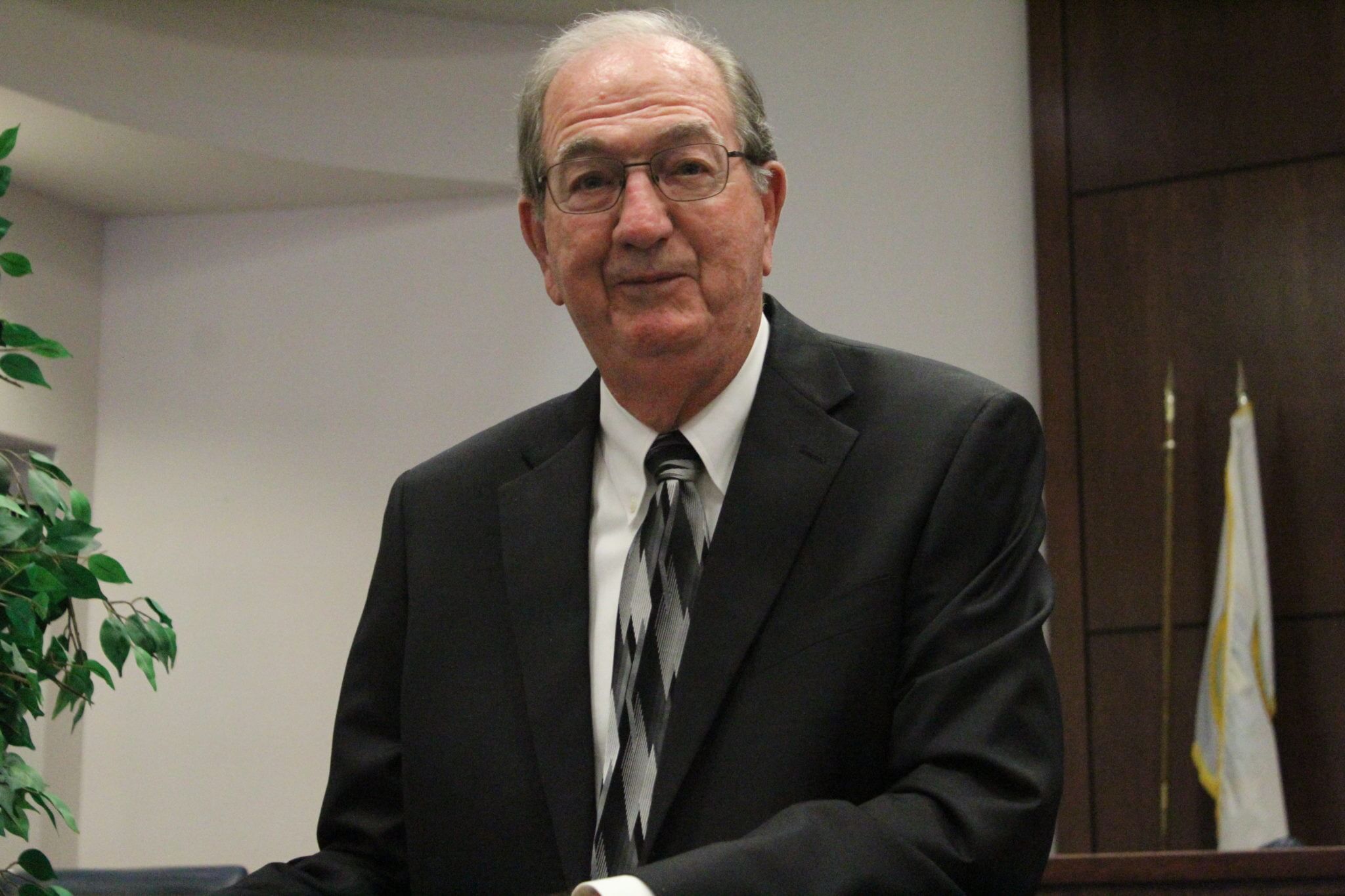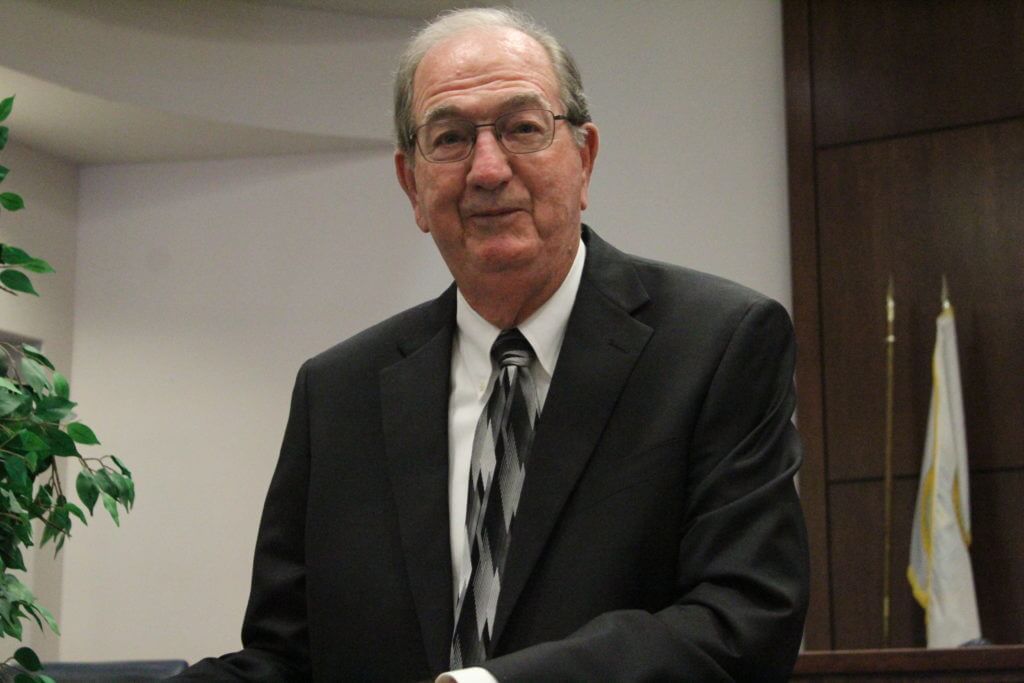 "In one of those annuals, it was prophesied that he would be mayor of Horn Lake one day," Labrun said, his voice cracking as he spoke. "Lo and behold, in 1977, he was elected as mayor and served for 12 years."
Labrun said it was his belief that Dye helped grow Horn Lake because he cared so much for the city.
"Even though, when Sam was mayor, the city didn't have the tax base that we do today, there weren't that many businesses here at that time," Labrun said. "But even though the city didn't have the tax base then I think the city grew and prospered during his leadership. I think Sam really cared for his community and its citizens."
Caldwell noted that drivers see similar signs to the one being placed for the former Horn Lake mayor often as they travel. Drivers may not know the person being recognized but it is still important the person be remembered for their contributions.
"The one thing that's going to be true of every one of those is that somebody had an impact in the community, somebody that is revered by the community and has a history that goes well beyond a lifetime," Caldwell said. "It is special and it is meaningful."
Friday's ceremony was the first of its type Caldwell has attended since his election last year to replace the retiring Mike Taggart.
Dye is part of a family that has had a strong influence on the growth of Horn Lake. The city's library, M.R. Dye Public Library is named for Sam Dye's father.  
(Contact desotocountynews@gmail.com)