High marks at nationals for Center Hill cheer, pep band
Note: The following was submitted by team sponsor Melissa Smith in response to our request for information about the team's success at nationals with our thanks.
By Melissa P. Smith, CHHS Cheer Team Sponsor
Thank you for reaching out to me regarding our recent competition. It was a remarkable experience for both of our groups. I'm so thankful that our administration at Center Hill High School listened to our vision last fall of our hopes and plans for competing in this division; they have been so supportive to us every step of the way.
Our cheer team traveled to Orlando, Florida this past weekend to compete in the NHSCC – National High School Cheerleading Championships, or UCA Nationals as they are often referred to. This is an annual competition with teams from all over the United States. To be eligible to attend this event, teams must enter a Regional competition during their current season and receive a bid(s) in the divisions in which they would like to compete.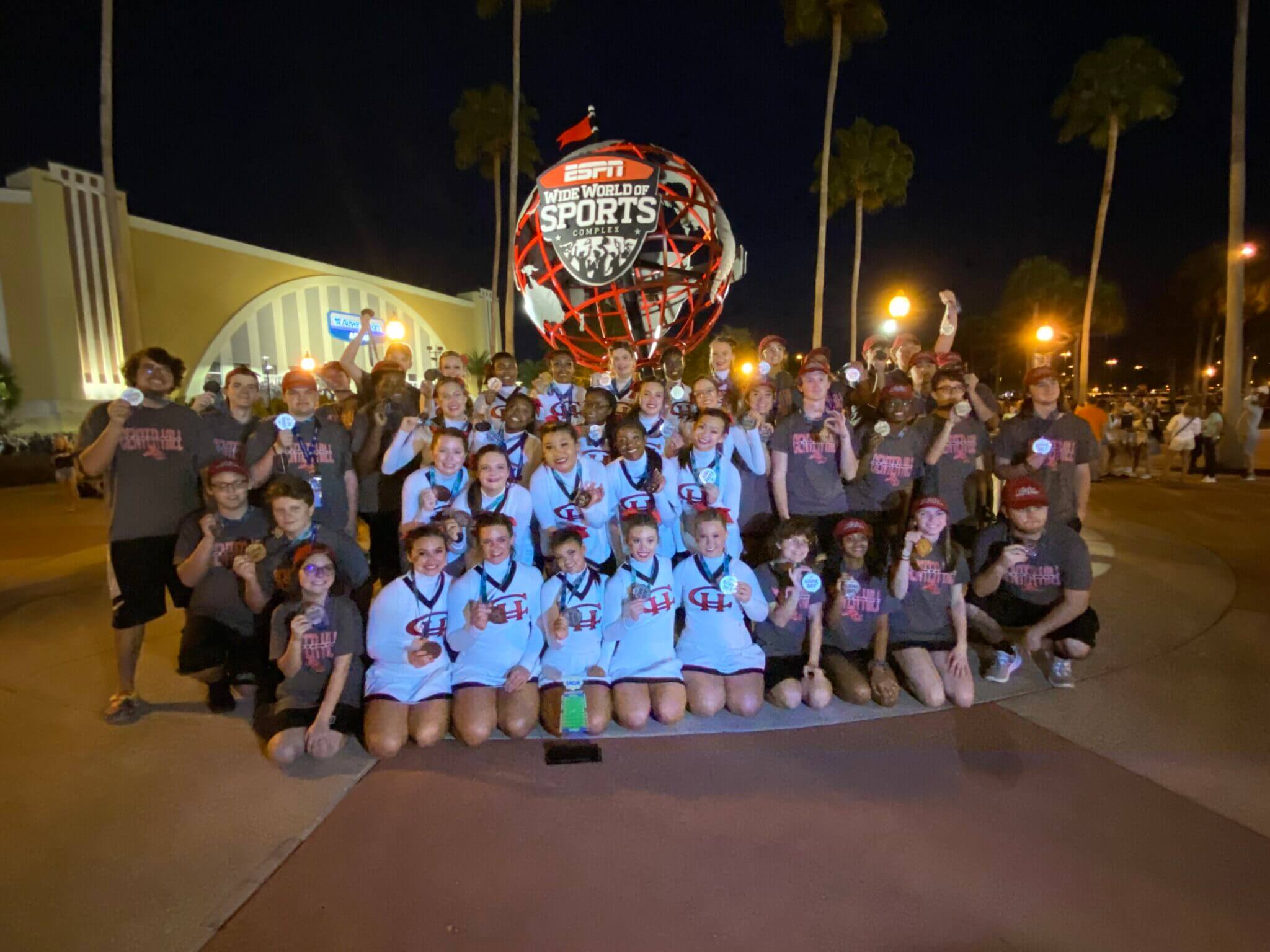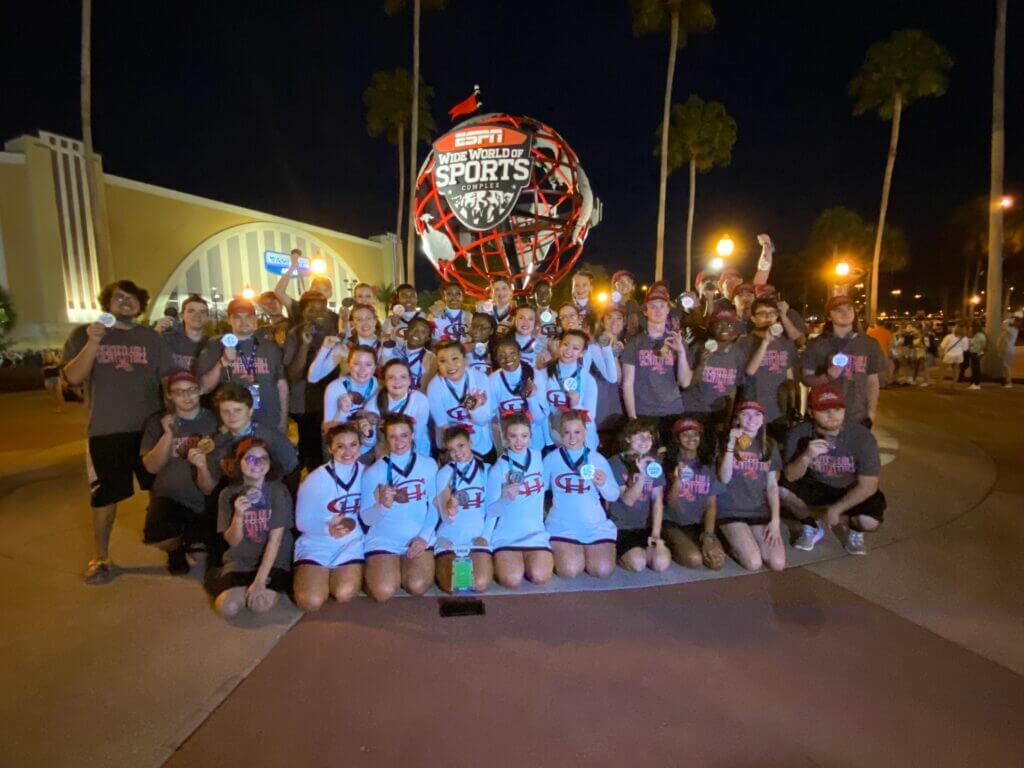 This is the Center Hill High School Cheer Team's fourth year to attend this National competition.  This year our pep band went along with us and together we competed in a division called Game Day Live.  The Game Day division itself is supposed to embody what you see on the sidelines of a Friday night football game…cheerleaders chanting while the band plays in the stands, cheerleaders cheering and chanting for their team, and dancing along to our fight song that is played by our band.  In a typical Game Day division, the music is pre-recorded by our band and played for our cheer team to dance and cheer to at competitions.  This year, we had our band with us to play the music live and it really brought our routine to life.  Having our band with us took our routine to another level…the live music really hyped up our team, and the band was able to yell and cheer along with our cheer team during parts of the routine.  Both of these groups complimented each other so well, and together they earned second in the nation in Game Day Live.  
The kids had such a great time with this and were already talking about improvements for next year as soon as our competition was over. Game Day Live was a chance for both groups to come together and grow in confidence, build relationships between the two groups, and have fun. They knew they had a job to do, and some of our best practices happened while practicing for this routine. These two groups brought energy and fun to every single practice which made practice not seem like work at all.
I'm so proud of what they were able to accomplish in just a few short months and can't wait to see what this talented group will accomplish next.