Havin' A Good Time in Olive Branch
Mugshots Grill and Bar opens on Goodman Road
The long-awaited opening happened Monday, as Olive Branch welcomed the newest Mugshots Grill and Bar, located at 6400 Goodman Road, next to Malco Olive Branch Cinema Grill.
The restaurant's grand opening and ribbon cutting ceremony took place Monday morning ahead of its official 10:45 a.m. start of business. Todd Chandler is the general manager for the new Olive Branch restaurant. Owner and founder Ron Savell was also on hand for the official opening.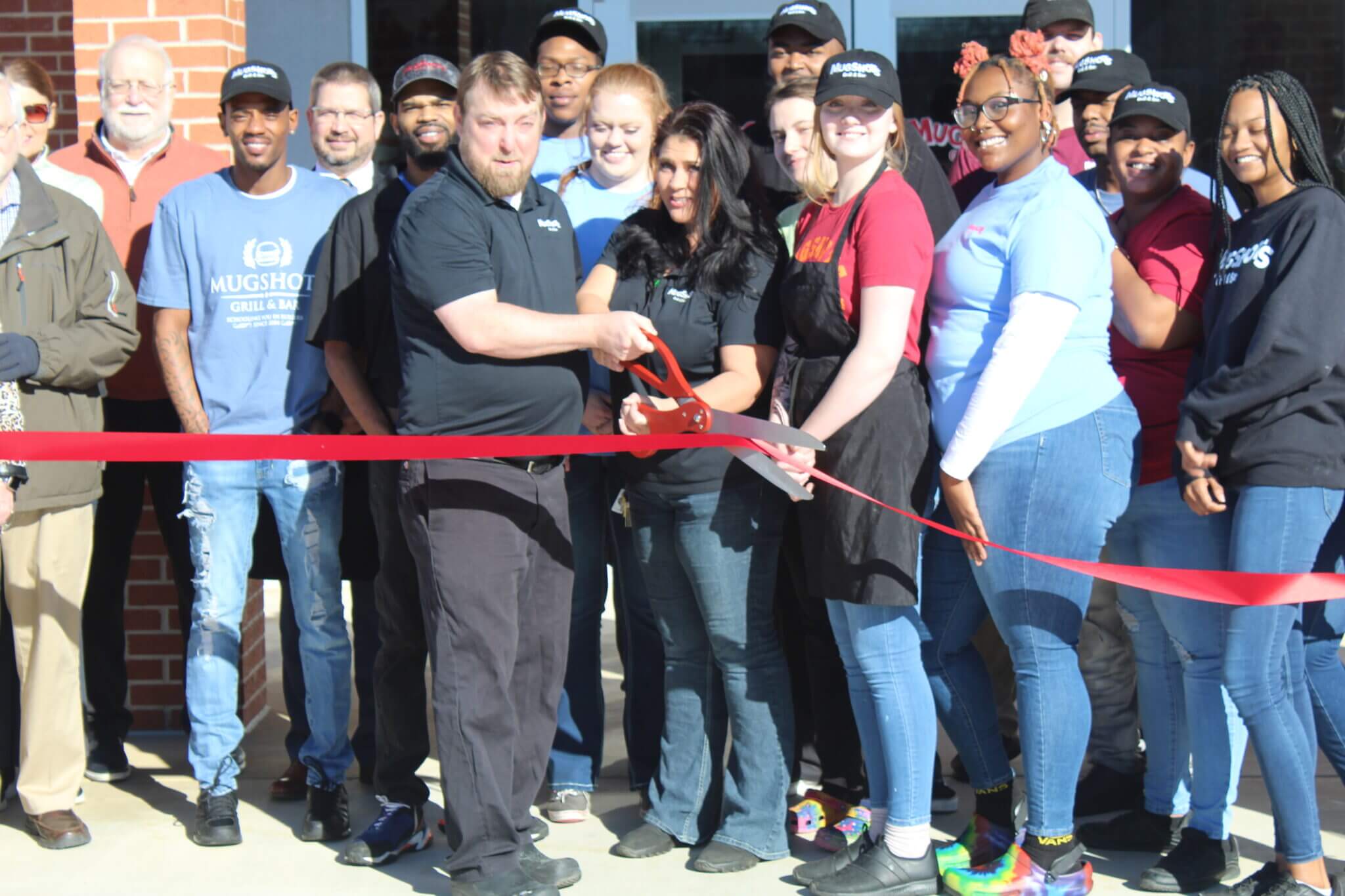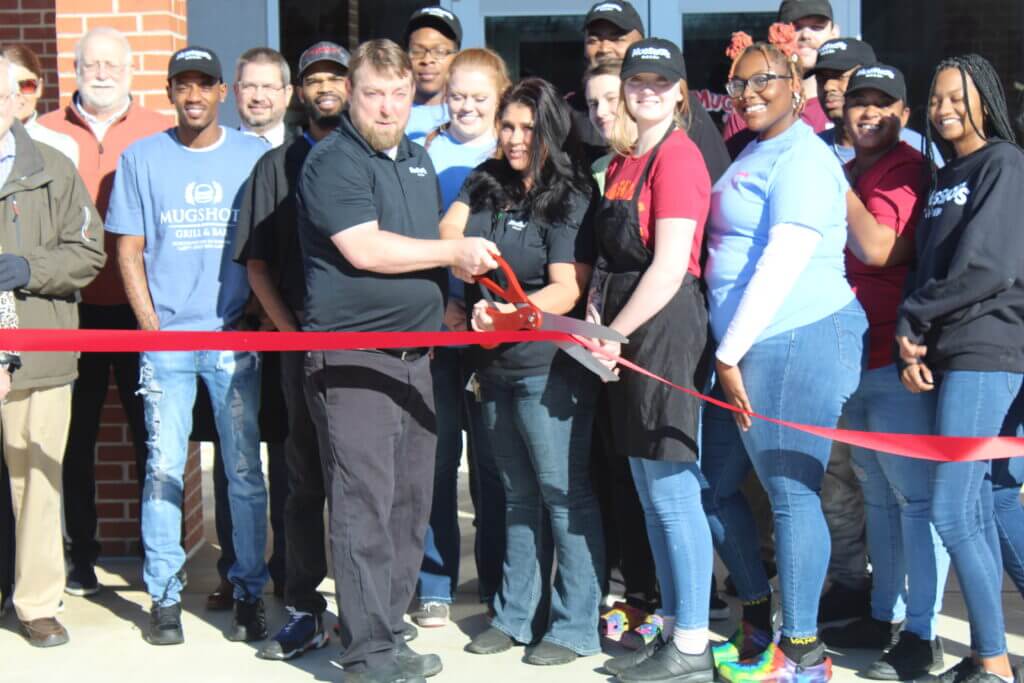 There are 21 Mugshots Grill and Bar locations that dot the region in Mississippi, Louisiana, Alabama, and the Florida panhandle. The website also states that plans are in the works for new restaurants coming to Foley and Florence, Alabama.
The theme for Mugshots Grill and Bar is "Havin' A Good Time." The franchise, based in Hattiesburg, is especially known for its variety of burgers, with favorites such as Da' Big Kahuna or Garlic Parmesan Bacon burgers. These burgers are served on the best bun around and completed with some mighty fine beer battered fries. There are also some great starters, wraps, salads, and chicken dishes offered for lunch and dinner every day.
"Olive Branch checked every box we had, about demographics and everything," Savell said in explaining the move to the Mid-South, the most northern spot on the Mugshots map. "Traffic counts, the location, big boxes with Target just down the street and the movie theater behind us. This spot was it and there was land available and we preferred to build rather than rebuild a second generation restaurant."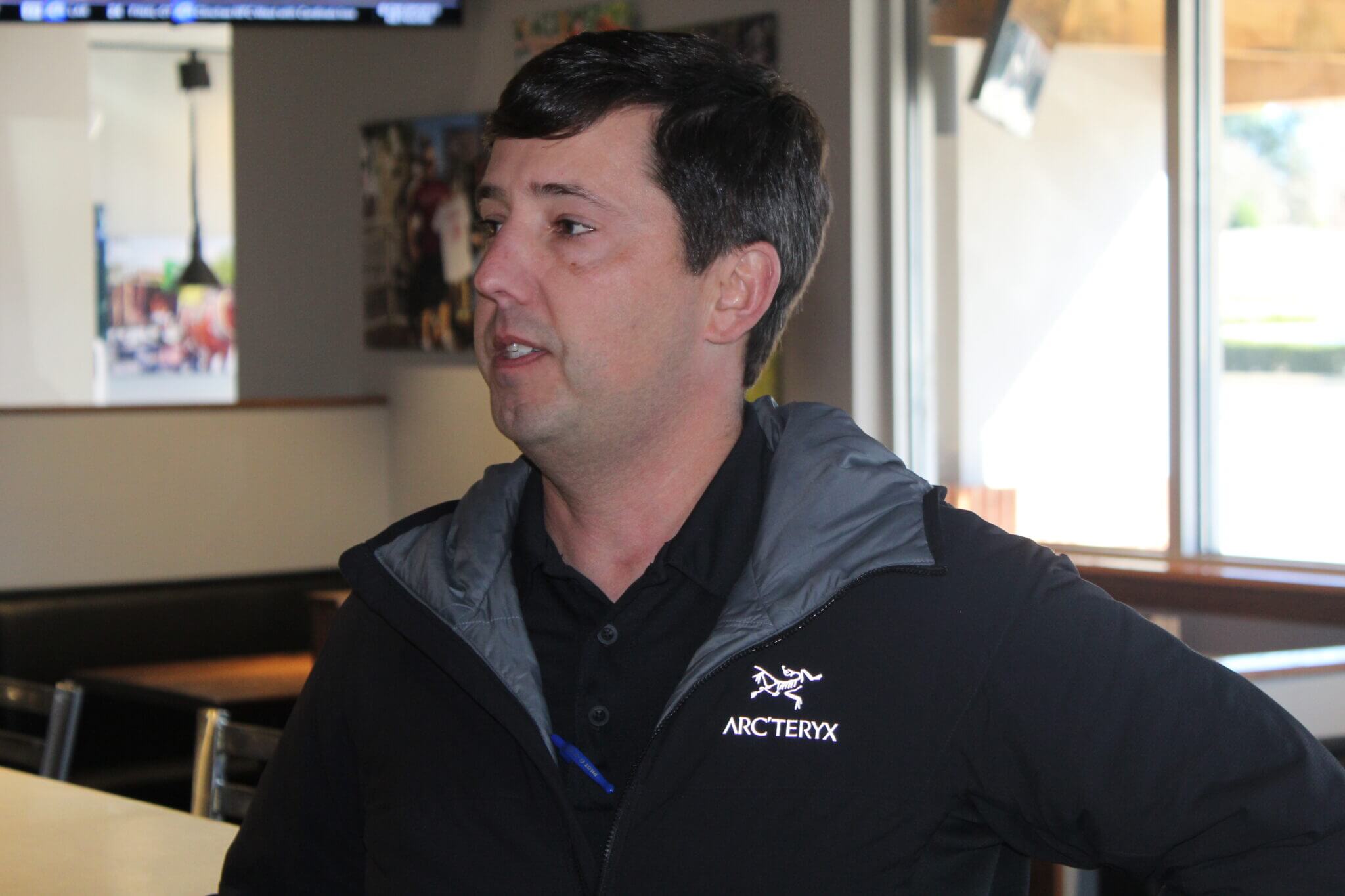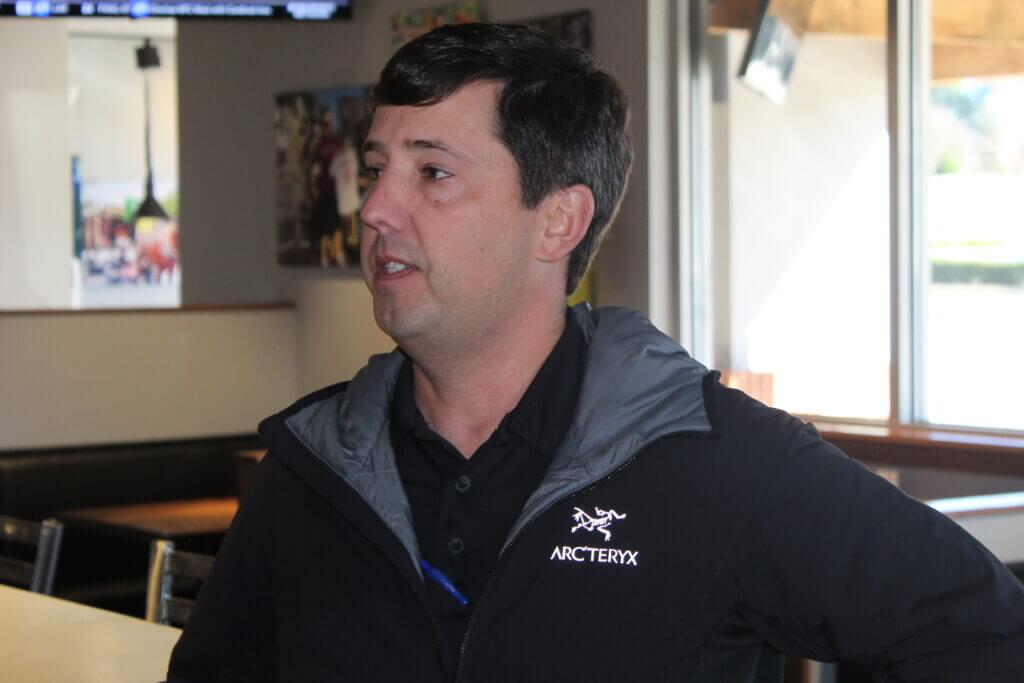 The Mugshots franchise has been in business since 2004, when the first one was opened in Hattiesburg. Savell and a college friend, both bartenders at another Hattiesburg restaurant, dreamt of starting their own restaurant that has great food and good drinks in a lively sports vibe.
In 2017, Savell purchased the entire company, with a vision of becoming "The Premier Sports Grill and Bar in the Southeast."
Savell said building the Olive Branch took a lot longer than originally expected.
"We're happy to finally get this place open," Savell said. "This is our fifth kind of building. It usually takes us six months (to build) but this one took us a little over 10 months with supply chain issues and with COVID-19."
Vickie Dupree, executive director of the Olive Branch Chamber of Commerce, thanked Savell for choosing the city for its newest location.
"We are excited to have you here and we look forward to enjoying your delicious burgers," Dupree said.
Savell said the restaurant will open at 10:45 a.m. every day. It will close at 10 p.m. on Sunday through Thursday and at 11 p.m. on Friday and Saturday.
Check out the menu at www.mugshotsgrillandbar.com
Other locations in north Mississippi include Oxford, Tupelo, Columbus, and Starkville.