Fine Arts are a business, too
Photo: Angee Montgomery with some of her works at her studio in Hernando. (Bob Bakken/desotocountynews.com)
Angee Montgomery was your typical naive artist after leaving college. While she received excellent instruction on the craft of drawing and painting as a teen, university art school filled her head and her work with strange conceptual pieces that could hardly be sold or marketed. She was told her options were to get into a gallery, obtain grants, or teach. Her work wasn't "gallery ready" and without a masters degree, she couldn't teach at a University level. She had no idea what to do with the degree she had received and took the most artistic job she could find at the time, which was working in the graphics department for a Memphis press company.
In 2019, Montgomery left her prepress role and took a position as the Executive Director for DeSoto Arts Council. Finally, after five years out of school, she began to reacquaint herself with fine artists living and working in the area. She met some having success with their work even without a gallery and learned about amazing resources available to artists right here in Mississippi. While the corona virus was reshaping our world, Angee began painting again, developing a studio practice, and researching how to survive as a working artist. These days, everyone and their momma has a solution, blog, and workshop for "how to sell art" and while their advice may work for some, it is a long hard road for others.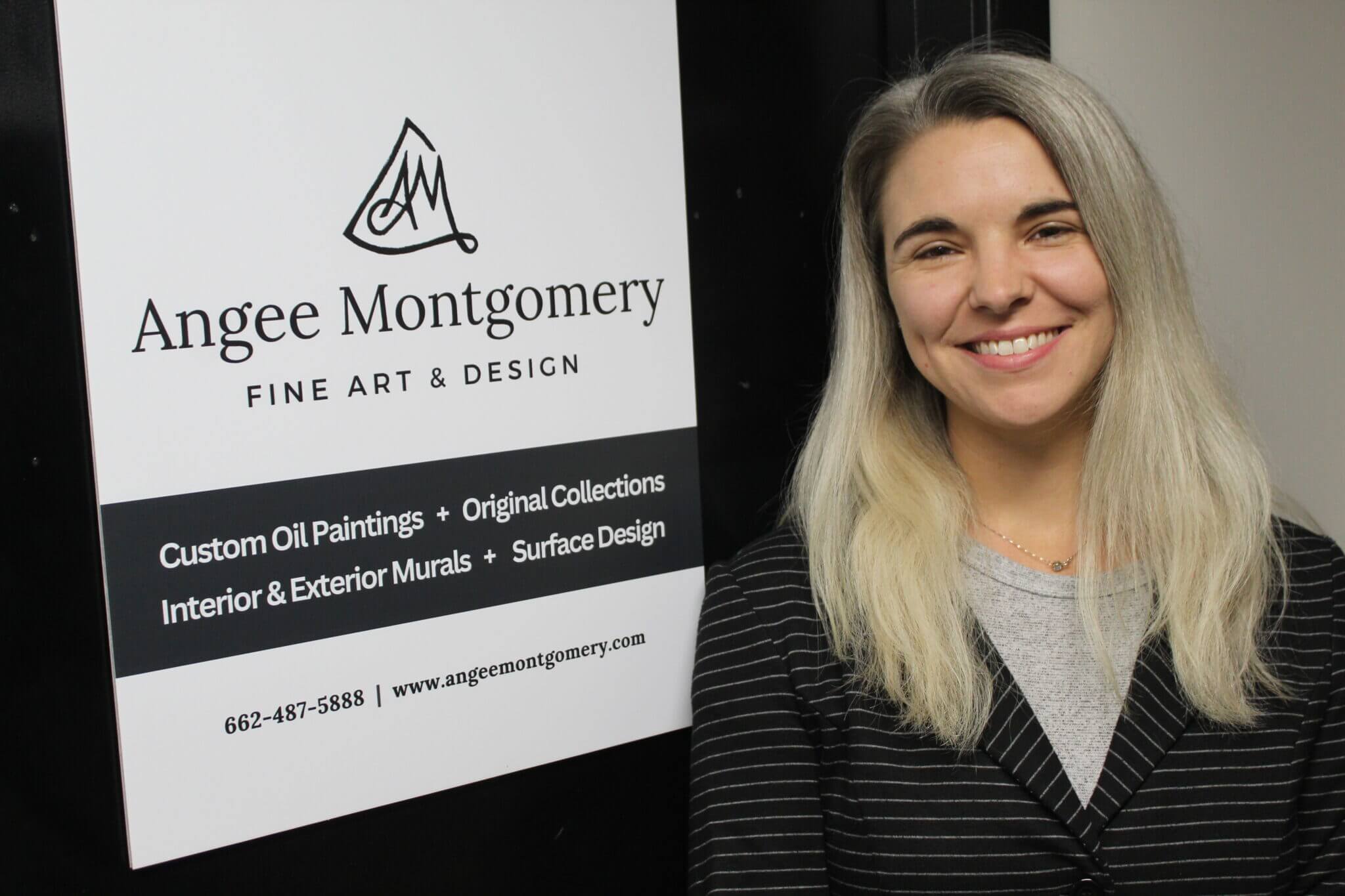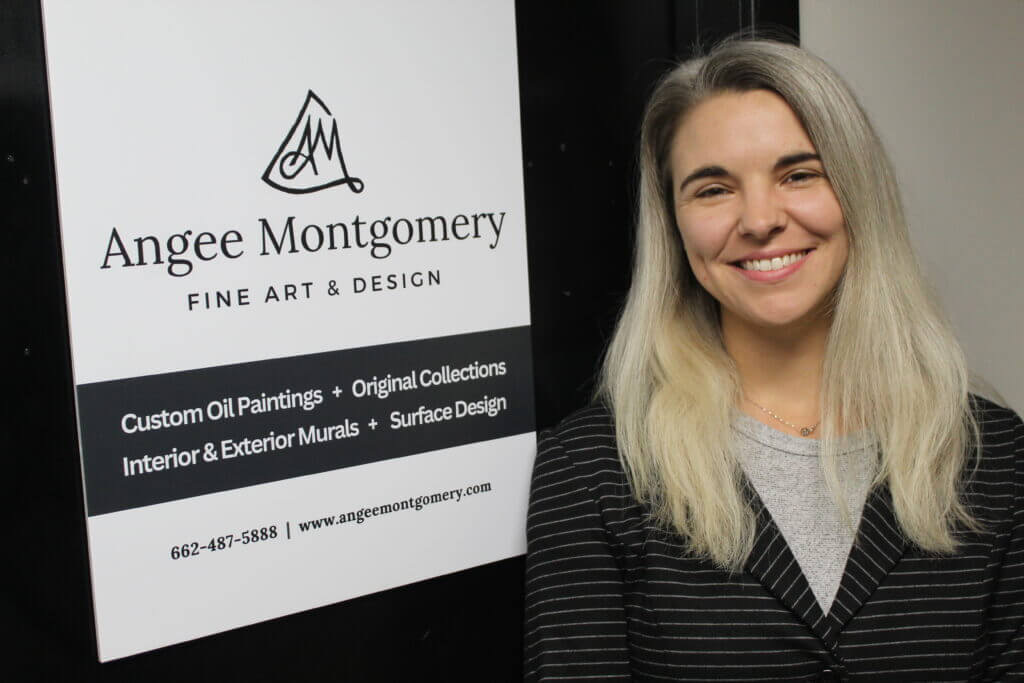 It wasn't until attending Yoknapatawpha Arts Council's Big Bad Business event and meeting the council director, Wayne Andrews that the business side of art started to make a little more sense. Wayne is an incredibly smart and savvy individual who is determined to grow the creative economy in the area. He empowers artists to take control of their careers by viewing what they do not from the art world perspective, but from an entrepreneurial perspective. Thirsty for more, Angee then applied to be part of YAK's Arts Incubator in 2021. Through this program, she learned business essentials alongside a cohort of other artists all starting or growing small businesses with their creative work.
While owning a creative business is not simple by any means and looks completely different for every artist, it is doable! Angee began viewing her studio practice as a business and conducting herself as a professional business owner. Today, she proudly owns Angee Montgomery Fine Art & Design based in Hernando. Utilizing her skillset as a painter and former graphic artist, she creates custom oil paintings, murals, and surface design delighting customers by bringing beauty into their homes, businesses, and public spaces.
Recently joining the Hernando Main Street Chamber of Commerce, Montgomery noticed that she was the only fine art business member. Still today, there's a lot of misconceptions about what it means to be a fine artist, and the phrase "Yeah, but what do you really do?" Is asked by nearly every encounter. Angee would love to flip this script! She hopes that by sharing her story, artists can have realistic hope for making their work into a career, find the resources they need, and that fine artists will be viewed not as starving, but as local businesses working hard to bring more beauty into their area.