DeSoto County students return to class Monday
DeSoto County school officials reported few problems on Monday, Aug. 17, the first day of classes for students in Mississippi's largest public school district. Actually, excitement to be back in school seemed to be the atmosphere for many hitting the books once again.
"We had a great morning in class," said DeSoto County Schools (DCS) Supt. Cory Uselton. "I visited schools in all eight school zones, and everyone was very excited about being back in the classroom."
There are an estimated 36,000 students enrolled in the 42 attendance centers that make up DeSoto County Schools.  
Parents had the option of their youngsters attending classes on campus or by distance learning online from home to start the year.
Uselton said the majority of students were in their classrooms Monday, but he added a percentage were in school, at home.
"We have estimated our virtual learning enrollment to be approximately 35 percent of the student population," Uselton said. "We will have definite numbers after the first week of school."
The percentage was much higher for students coming into the classroom at one DCS elementary school on Monday, nearly two weeks later than the original start date.
Hernando Hills Elementary School principal Wendy Michael, in her first year leading the grade 2-3 campus on McIngvale Road in Hernando, said of the approximately 700 students in her building, about 150 were in class "virtually" through remote means at home. That means about 21 percent of the school's enrollment chose the distance learning method.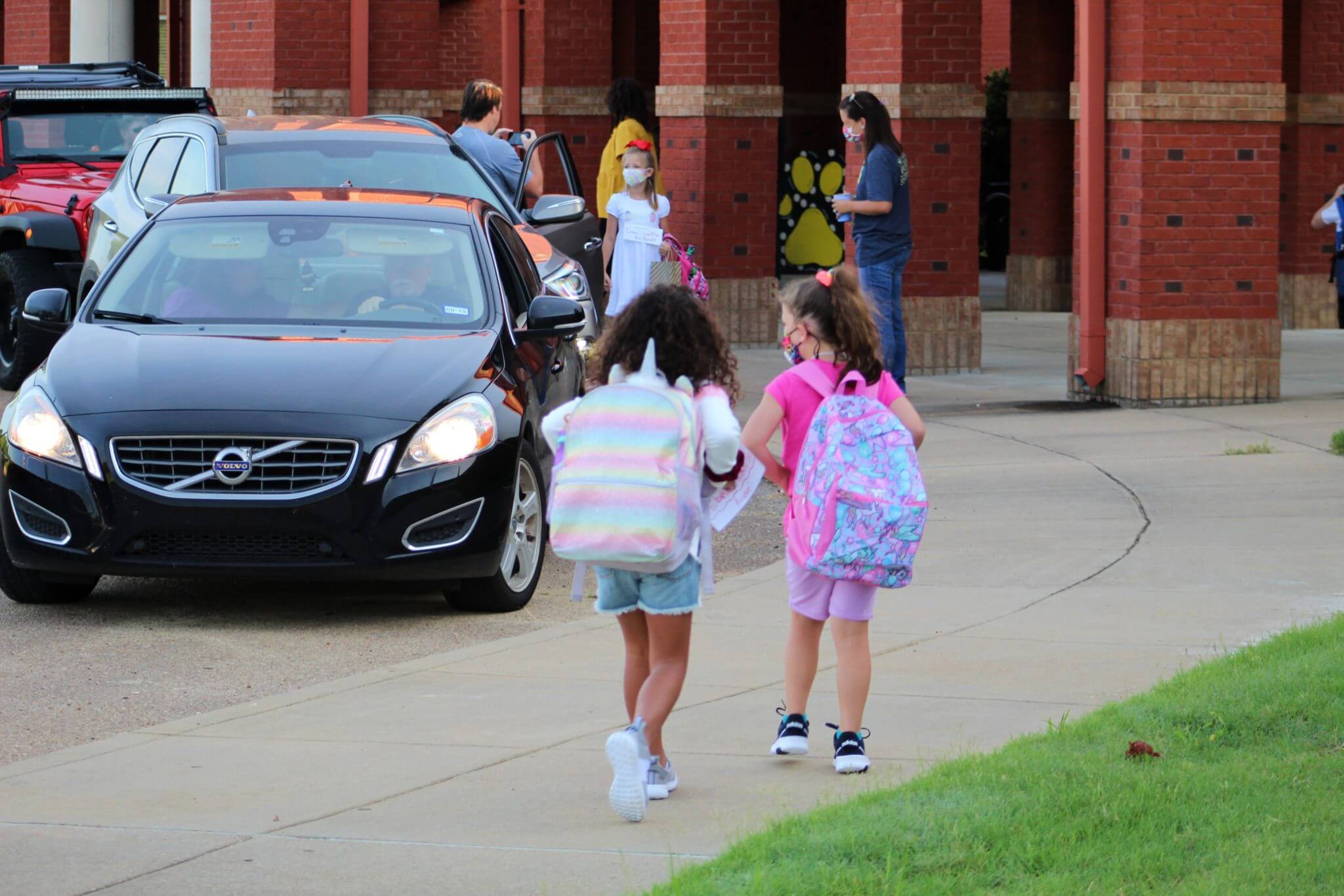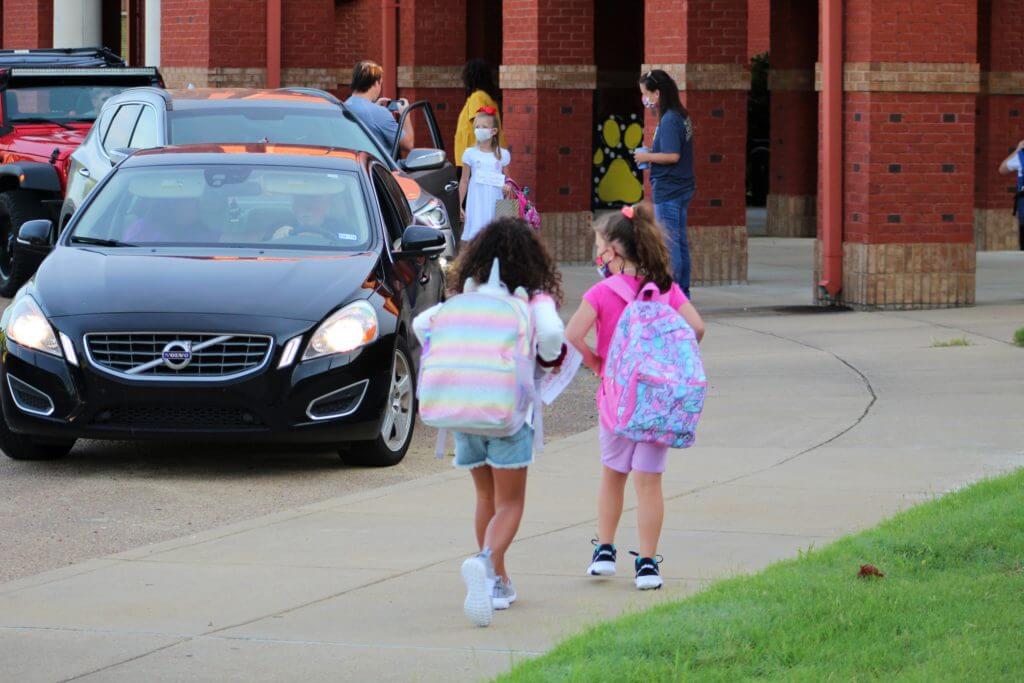 For the youngsters who were brought to school for the first day, Michael felt they were happy to be there.
"They were ready to get in the building," Michael said. "Teachers were ready to get their kids back in the building. There seemed to be a lot of excitement because they're finally here and finally made it."
Instructors, their assistants, and school staff spent the previous week getting their rooms ready to teach in a safe, secure fashion.
"Teachers introduced students to safety procedures related to COVID-19," Uselton said. "These procedures included classroom procedures, transitions between classes, cafeteria procedures, and procedures for arrivals and dismissals."
Michael pointed out her school has procedures in place to prevent interaction between classrooms and, even classmates in their own room.
"We went into each classroom and made sure that all of the desks were an appropriate length apart," Michael said. "The kids won't cross with different classes and won't be mixing at any time. They're going to stay within their little pod. Even within their classroom, they will be around the same 4-5 kids every day. They are not mixing, so we can lessen the chance of any spread."
Other measures included alternating lunch days in the cafeteria with lunch being served in the classroom on the other days.
"I think the most disappointing thing for parents, teachers, and kids, was that we would not allow parents into the building," Michael said. "There weren't any visitors allowed to come in and that's really tough for elementary school-age kids. They're used to their parents walking them on the first day, taking some pictures, and meeting their teachers. Also, having the youngsters wear masks all day, that's always tough for kids."