DeSoto County hosts National Lawfit Challenge
Photo: Competitors take part in the bench press portion of the National Lawfit Challenge Thursday at the Lewisburg Middle School gymnasium. (Bob Bakken/DeSoto County News)
Law enforcement officers from across the country are in DeSoto County this week to test their strength and fitness skills.
It is the 20th anniversary of the National Lawfit Challenge, which started Thursday with bench press competition at the Lewisburg Middle School gymnasium.
The competition continues on Friday with a 1.5 mile run at the Landers Center parking lot, followed by the suspect pursuit competition at the Olive Branch High School football field.
The three-day event wraps up Saturday at 10 a.m. back at Lewisburg Middle School gym with event testing for three events, one-minute timed sit ups, an event called "sit and reach," and pull-ups.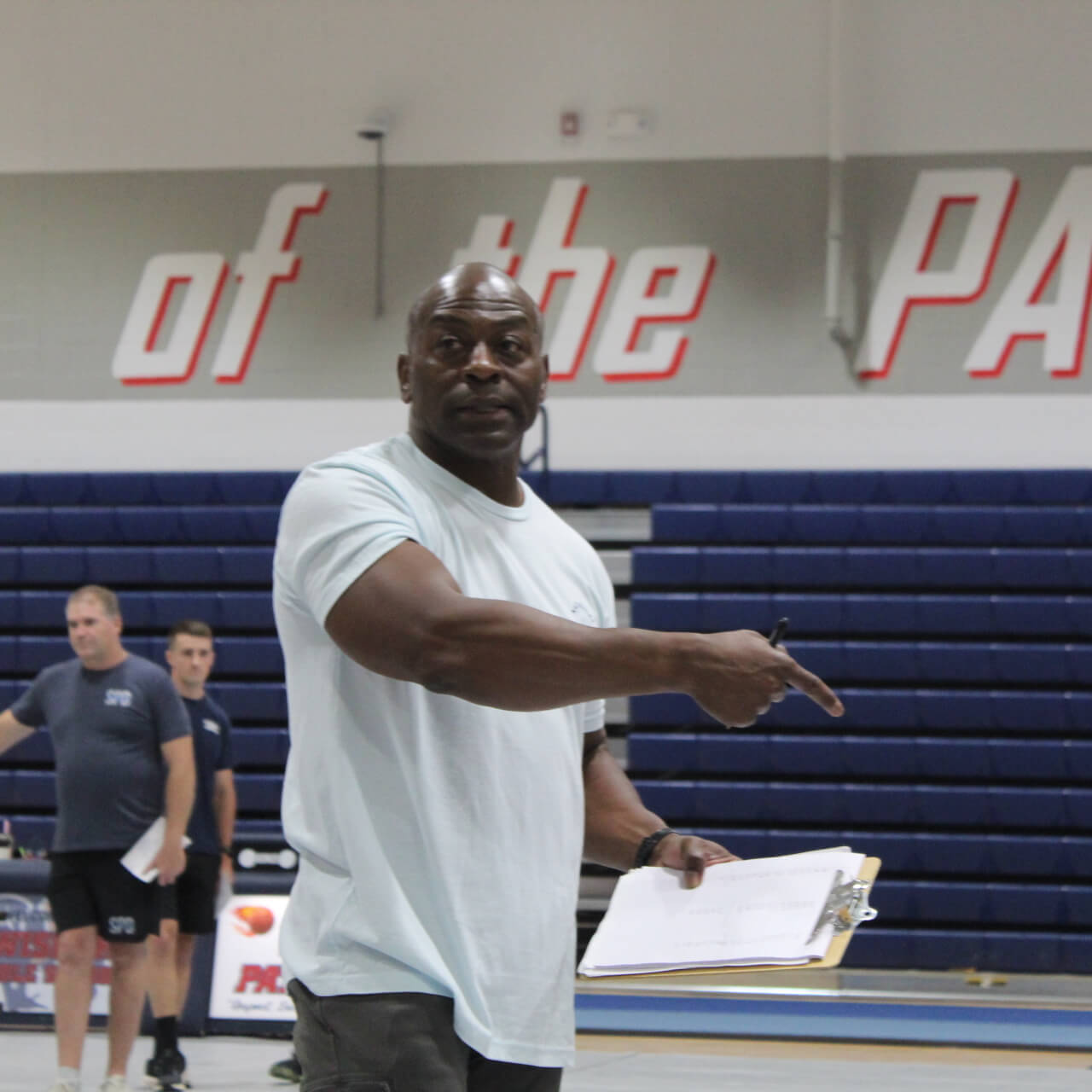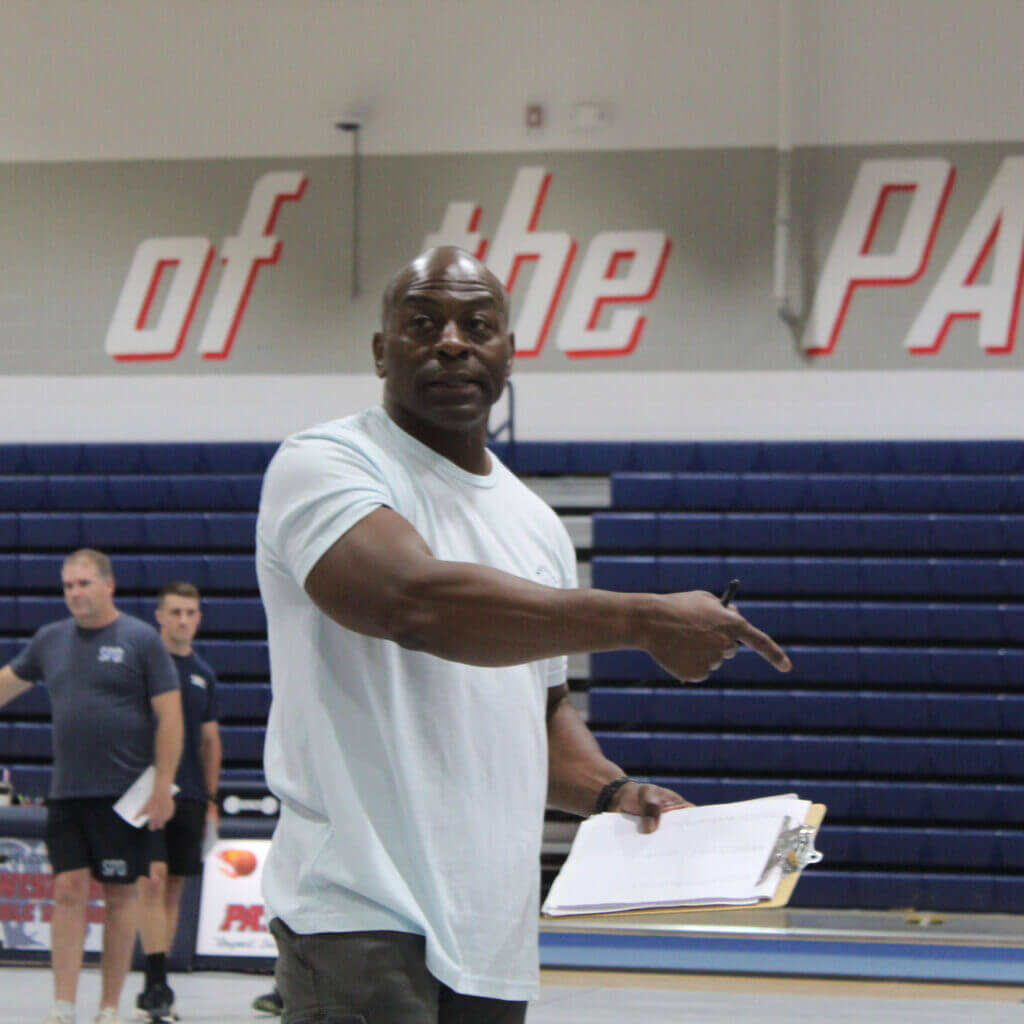 The National Coordinator for the National Lawfit Challenge is retired Mississippi Highway Patrol Lt. Col. Thomas Tuggle of Hernando, who competed in the challenge in 2002 and won a national championship in 2004 before becoming its coordinator.
"This is probably one of the most competitive competitions we've had since 2008," Tuggle said. "It is one tough competition."
The National Lawfit Challenge tests fitness but also a necessary skill of pursuing a suspect. Tuggle says the fitness component of strength, and endurance is vital to a law enforcement officer.
"We've got to maintain an officer presence because that's the first level of deterring a force," said Tuggle. "These guys are very serious about how they look. When an individual sees a well-fit officer, the chances of the individual being volatile is greatly decreased. That's why these guys are serious about their fitness."
Among the competitors in the bench press portion of the National Lawfit Challenge Thursday was DeSoto County Sheriff's Department Dep. Tim Presley, who said he has been part of the challenge the past 10 years.
"You get ready for the competition once a year but if you compete you think about it all year round and it helps you in your overall fitness plan," Presley said. "You may not train all year round but you always know it's coming. It's something to give you a focus to make you always want to do better."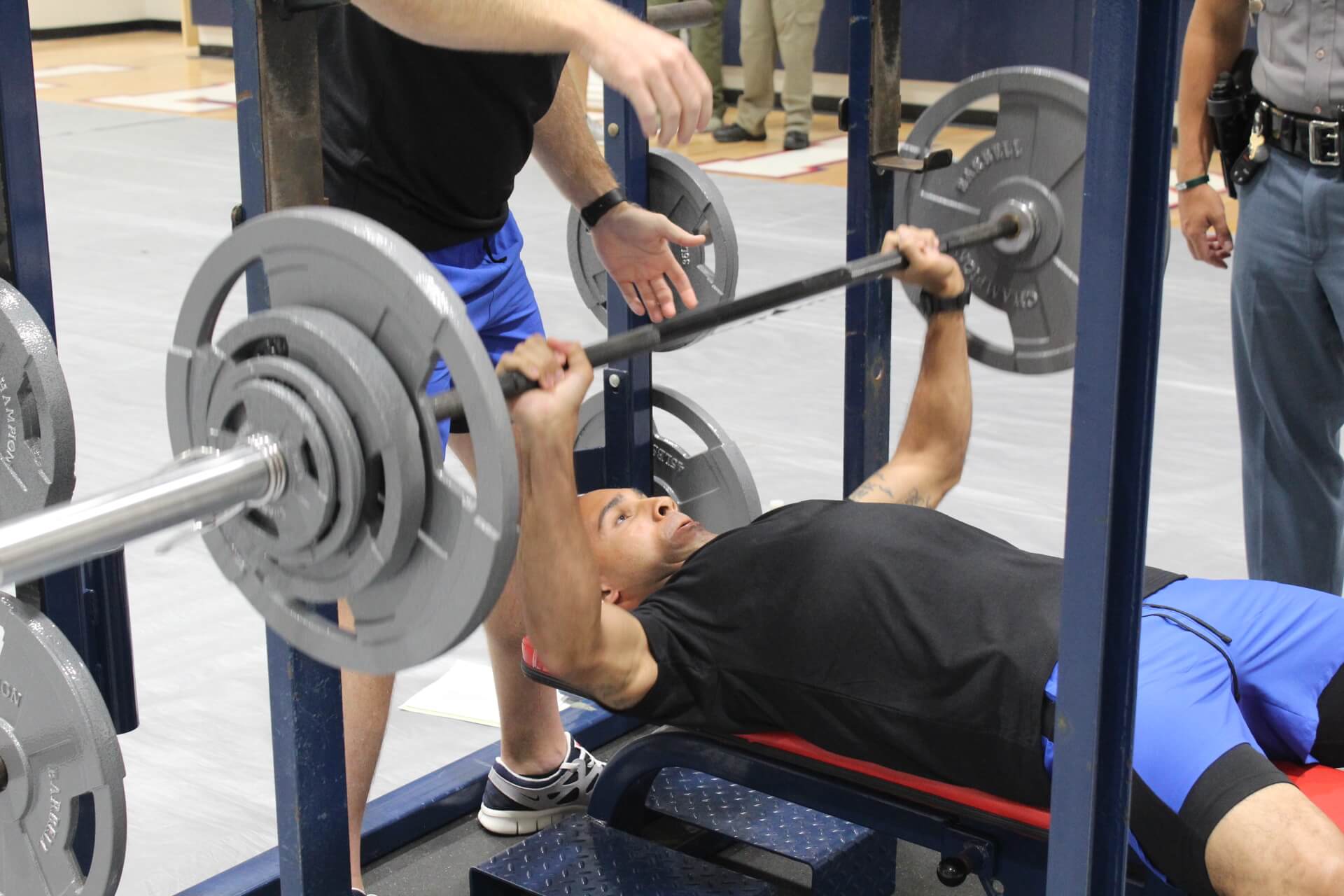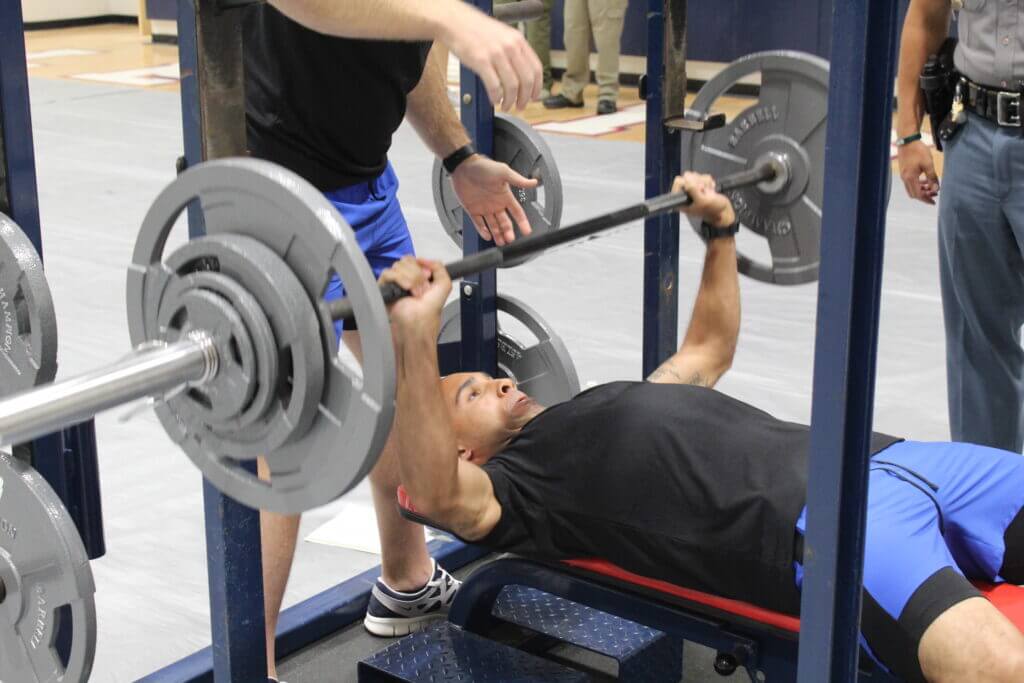 Presley will proudly tell you he's been right there competing, even at age 59, against the younger officers who he goes up against.
"Just to be able to be here with all of these younger guys representing the DeSoto County Sheriff's Department is a good feeling, I'll do this as long as I can," said Presley. "It's fun to go in here and compare your points with other people, but every time I compete I come out a better person. I come back better than I was before, a lot of times mentally as well as physically."
However, the DeSoto County deputy added it was getting to know his competitors from other departments that brought him to the National Lawfit Challenge.
"The main thing that drew me to the competition is meeting all of these people," Presley said. "I've got friends from Roanoke (Virginia), friends from New Jersey that I've seen today that I met 10 years ago that still compete. The camaraderie is probably one of the top things that drew me to the competition. "
Learn more at lawfit.org.