DeSoto County declares emergency
The DeSoto County Board of Supervisors declared a local Proclamation of Emergency, in coordination with the Governor's State of Emergency, in response to the severe winter weather conditions.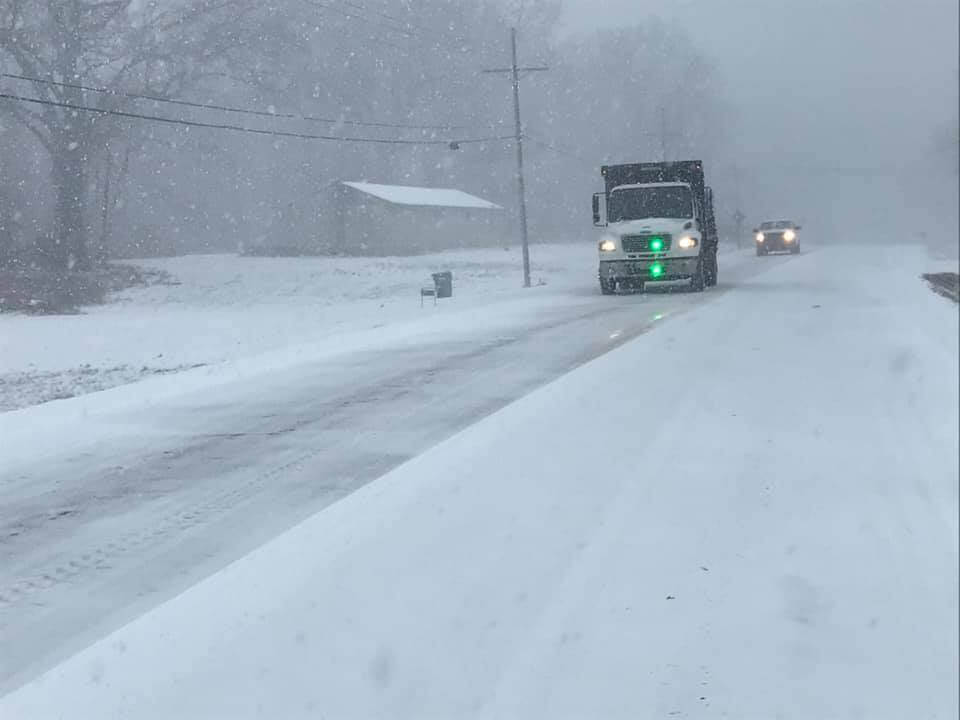 Travel conditions are becoming increasingly dangerous with some roads impassable. Trees, limbs, and power lines can fall because of wintry precipitation. DeSoto County is facing record breaking cold temperatures with wind chills below zero degrees. The Proclamation of Emergency authorizes the use of extra resources to aid in storm response efforts.
DeSoto County Emergency Services is asking everyone to use extreme caution to protect from the elements and recommends the following safety precautions.
Stay home and do not drive unless it is an extreme emergency.
Gas companies ask you to set your thermostat to 68 degrees or less to help conserve natural gas consumption.
Be cautious when using alternative heat sources.
If using a space heater, make sure it is placed away from flammable materials and do not leave it unintended.
Do not use a stove for heat because it can cause carbon monoxide poisoning.
Only operate generators outdoors. Do not operate a generator inside your home or garage.
Letting water drip from a faucet during extremely cold weather can relieve water pressure and help prevent pipes in your home from bursting.
If you suspect your pipes are frozen and may have burst, turn off your water at the main shut-off valve and call a plumber.
Stay clear of downed power lines. Even if the electricity appears to have been turned off, leave the lines alone.
Turn off all home appliances to prevent a surge once the power is turned on again.
Also due to the weather, the DeSoto County Board of Supervisors announced all County Offices will be closed Tuesday, Feb. 16.  Closings for the remainder of this weather event will be made on a daily basis and communicated on www.desotocountyms.gov, the DeSoto County Government Facebook page, and local media. 
The Board of Supervisors will convene as planned at 9 a.m. Tuesday, Feb. 16, for their regular recessed meeting.  The only business conducted however, will be to continue all agenda items until 9 a.m. on Monday, Feb. 22. 
Monitor the DeSoto County Government and Desoto County Emergency Services Facebook Pages for updated information.
DeSoto County Government information