First outdoor bull riding event set for Olive Branch Soccer Complex
The cowboys are coming.
They're coming into town to tame some of the meanest bulls around and will do it out in the wide open spaces of… Olive Branch.
It's called "Bucking in the Branch" and is likely the first outdoor bull riding rodeo done in DeSoto County in some time, if ever, when it takes place at the Olive Branch Soccer Complex Saturday evening, May 21.
And soccer fans won't have to worry about their well-groomed fields. The open area west of the fields is where M5 Productions will set everything up, from bull chutes to the arena, fencing, lights and bleachers, said M5 Productions' Chris Milliorn.
"We bring in the event, set up the bucking chutes, set up the back pens, the full arena where the bulls will be bucking at, and your grandstands on both sides," Milliorn said. "They do it all of the time. There's no telling how many rodeos I've been to that are just completely out in the middle of a pasture."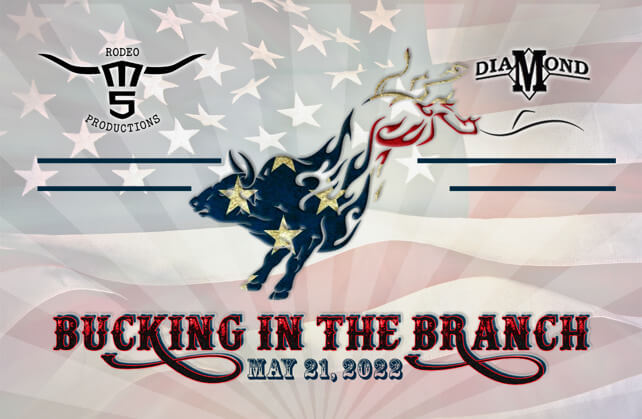 Chris and Cason Milliorn and Jeff Cupp have been involved in events like this for some time. Cupp, in fact, has been around rodeos for more than 30 years. They've done the rodeo life in many places, but why Olive Branch and why now?
"It's our home town and it's where we live," Chris Milliorn said, with Cupp adding, "I've done rodeos in 37 states and one in Canada. In this part of the country it's kind of died out, but everywhere around us you see rodeos and bull riders. We just thought Olive Branch would be a great place, and it's never been done."
The Milliorns and Cupp presented their idea and it got the approval to use the city-owned facility at a recent Olive Branch Board of Aldermen meeting.
M5 Productions will handle everything, from the arena to the seats and even the electricity.
"I've been to rodeos where they had to bring in the lights and that didn't even have electricity," Milliorn said. "They had to bring in a generator for power and this will be basically the same thing. We can give you the same experience you can get at the Landers Center."
Bucking in the Branch is expected to attract about 30 bull riders with another 10 of what was called "mini-bull" riders. They'll be challenged by bulls the top cowboys have ridden in major events.
"The bulls will be coming in from Oklahoma and are PBR (Professional Bull Riders) bulls," Milliorn said. "They're the same bulls you may have seen on television."
If Mother Nature chooses to rain on the action, it's possible a rain date will be used, but rodeos have been known to continue in the rain.
"Contrary to what one might believe that if it rains you get rained out, but I've seen rodeos go on in the rain," Milliorn said. "It affects your crowd but it does go on. We've already talked about setting up a rain date because we think it's going to be a massive event as far as spectators so they are able to see the show."
An expected 1,500-2,000 fans could come out to this initial Olive Branch event. Tickets will be available for purchase soon on the M5 Productions Facebook page but also can be purchased on site the night of the event.
Once the bull riding is done, fans will be entertained with a concert by an as-yet unannounced "up-and-coming" performer, Milliorn said.
Among the sponsors are Reliable Equipment as the main sponsor, with chute sponsors Frontier Western Store, DeSoto Honda, Delta Industries, and Remington Powder Coating. Tickets will also be on sale at Frontier Western Store.
"It should be quite the show," Milliorn said. "It'll be two hours where people will be able to forget about what else is going on, giving them that two hours to do that.