Bruce urges meditation in the Word
Photo: Close to 1,000 people attended the Northwest Mississippi Fellowship of Christian Athletes fundraiser breakfast Thursday morning at the Landers Center. (Bob Bakken/DeSoto County News)
How important is it to have a spiritual component in athletics? That was a question Pro Football Hall of Famer Isaac Bruce posed to nearly 1,000 attendees of the 8th annual Northwest Mississippi Fellowship of Christian Athletes fundraiser breakfast Thursday morning at the Landers Center in Southaven.
But the former Memphis State University wide receiver who went on to play 16 seasons in the Rams (Los Angeles/St. Louis) and 49ers organizations, posed the question to all who came about their own lives, not just to the athletes who were there.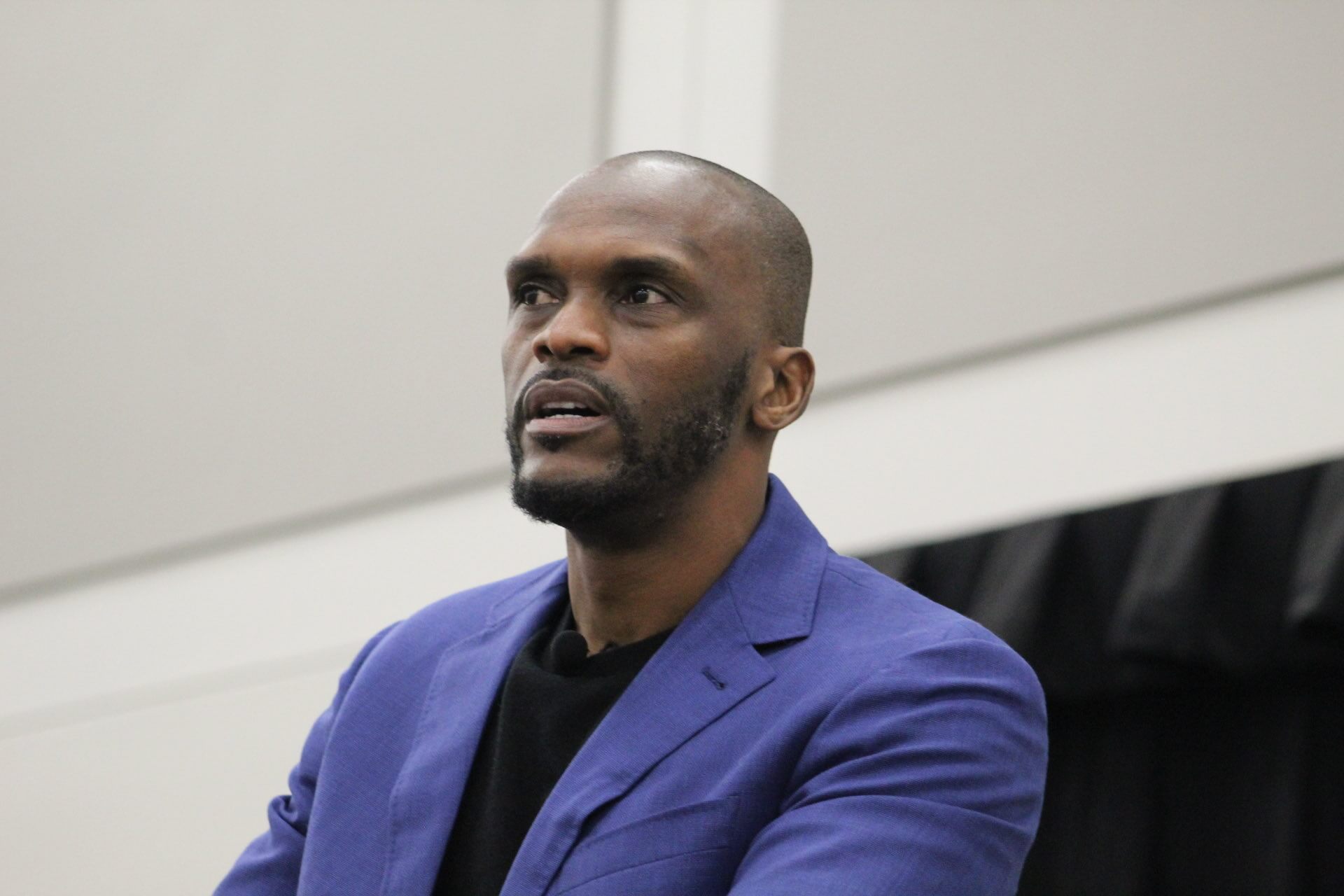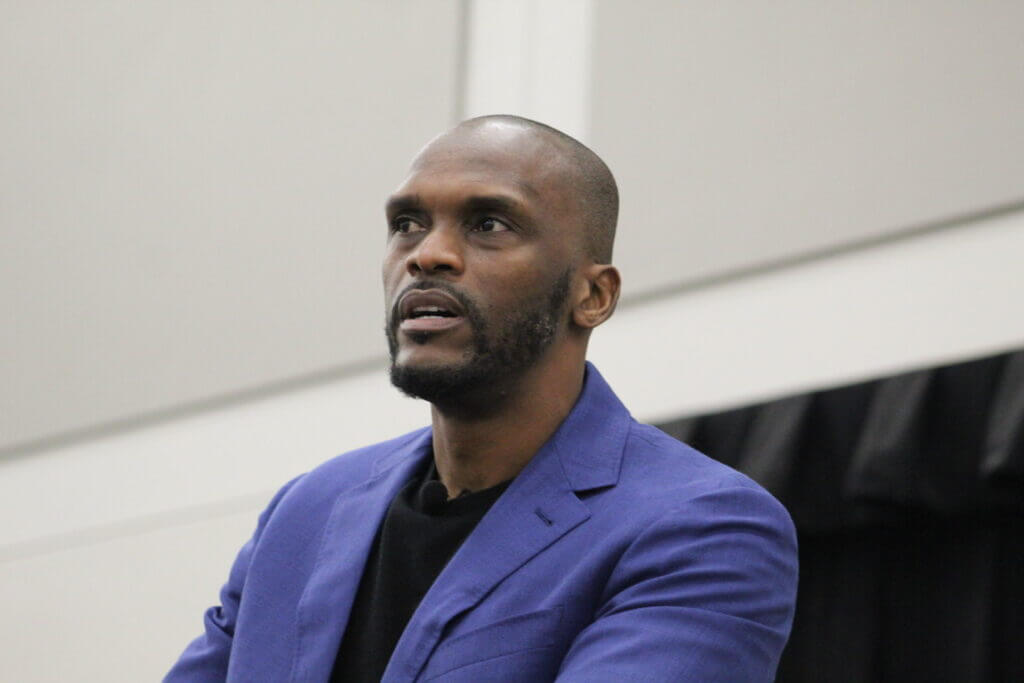 Bruce focused much of his remarks about meditation, which he said "gives God an invitation to give a revelation that brings manifestation."
He related when he left Memphis and was looking ahead toward pro football the importance of meditation "made me a new man," Bruce said. "Meditating on God's Word keeps us on top."
The Hall of Famer said when young athletes come to him asking for advice, "the first thing I tell them is to start meditating on God's Word," saying that leads to prosperity and success in life.
"Just go find some promises, search the Scriptures, find some promises in His Word, and start putting those promises into your life," Bruce said. "Watch God's creative power take you and place you where you are supposed to be."
Bruce urged those attending to "remind ourselves of who we are in Christ and the great sacrifice that Christ has provided for our benefit."
Today, Bruce is the athletic director at the University of Fort Lauderdale in Florida, a Christian college with HBCU roots, having taken the position in 2019. He is also involved in the Isaac Bruce Foundation, which focuses on health, wellness, nutrition, fitness and education.
Best known locally as a former Memphis Tigers football standout, Bruce became the first wide receiver in school history to post a 1,000-yard receiving season. He finished the year with a school-record 74 catches for 1,054 yards and 10 touchdowns.
He was drafted by the Los Angeles Rams in the second round (33rd player overall) of the 1994 NFL Draft and played most of his career with the Rams, in Los Angeles and when the team moved to St. Louis. His selection to the Pro Football Hall of Fame came in 2020.
Along with testimonies and invitations to support the FCA ministry in Northwest Mississippi, Thursday's breakfast program also celebrated two scholarship award winners from local high schools.
The Coach Bob Patterson Scholarship Award was presented for Cooper McCoy of Northpoint Christian School and Anna-Claire Young of DeSoto Central High School.
The $1,000 scholarships are provided through sponsor BancorpSouth to a male and female athlete nominated by their school and selected by a committee to reflect the Christian values supported by the late Coach Bob Patterson. Patterson was a former coach and athletic director at Memphis State University, as well as at other locations, and he is enshrined in sports halls of fame in his native New Jersey and in Tennessee.
McCoy is a multi-sport standout athlete at Northpoint Christian School as a football and soccer player who has been involved in FCA at the school.
Young was part of the DeSoto Central volleyball team as a setter and has also been active in her school's FCA group.
Athletes from four other schools in the area were also nominated for the scholarship award.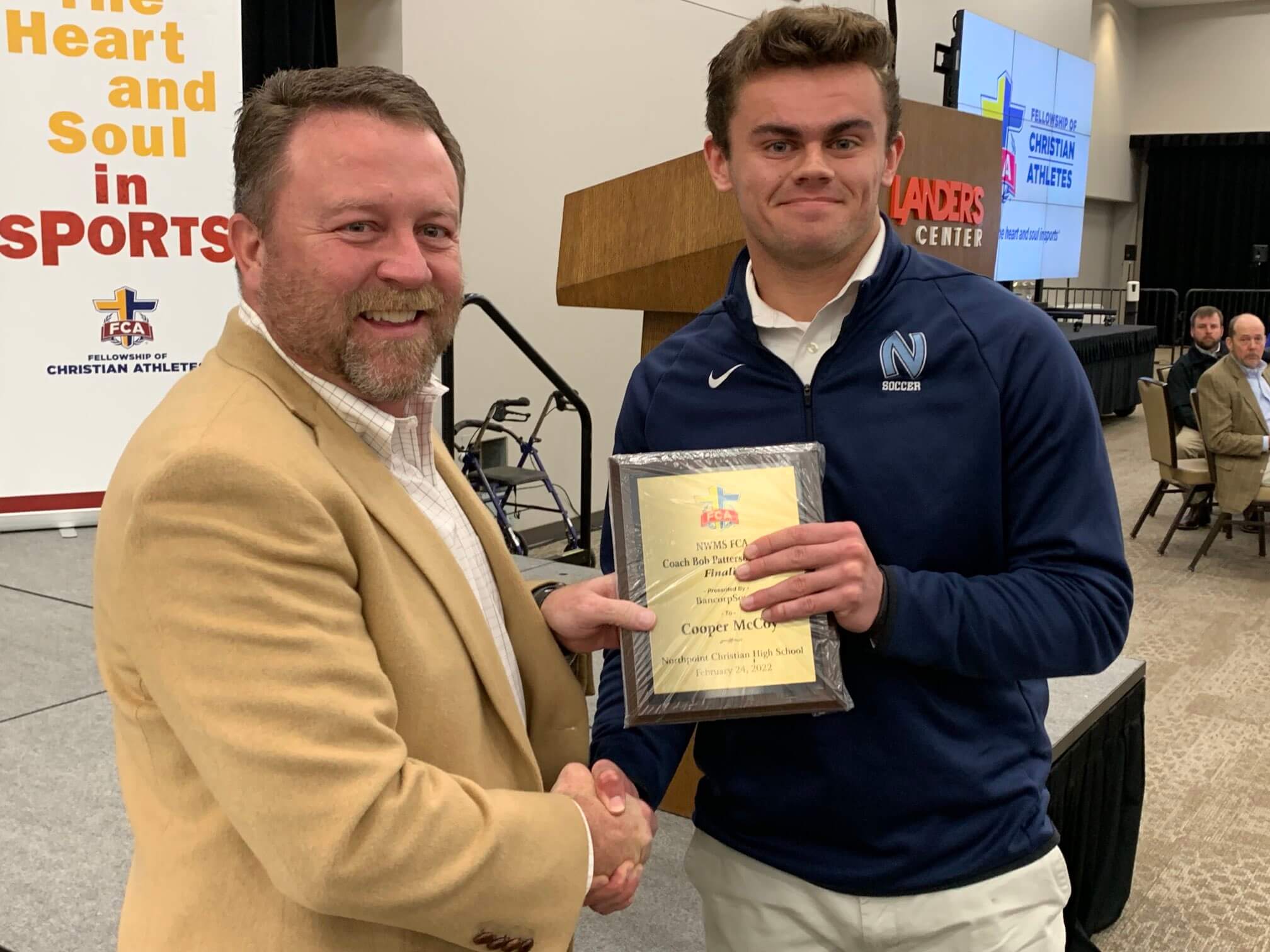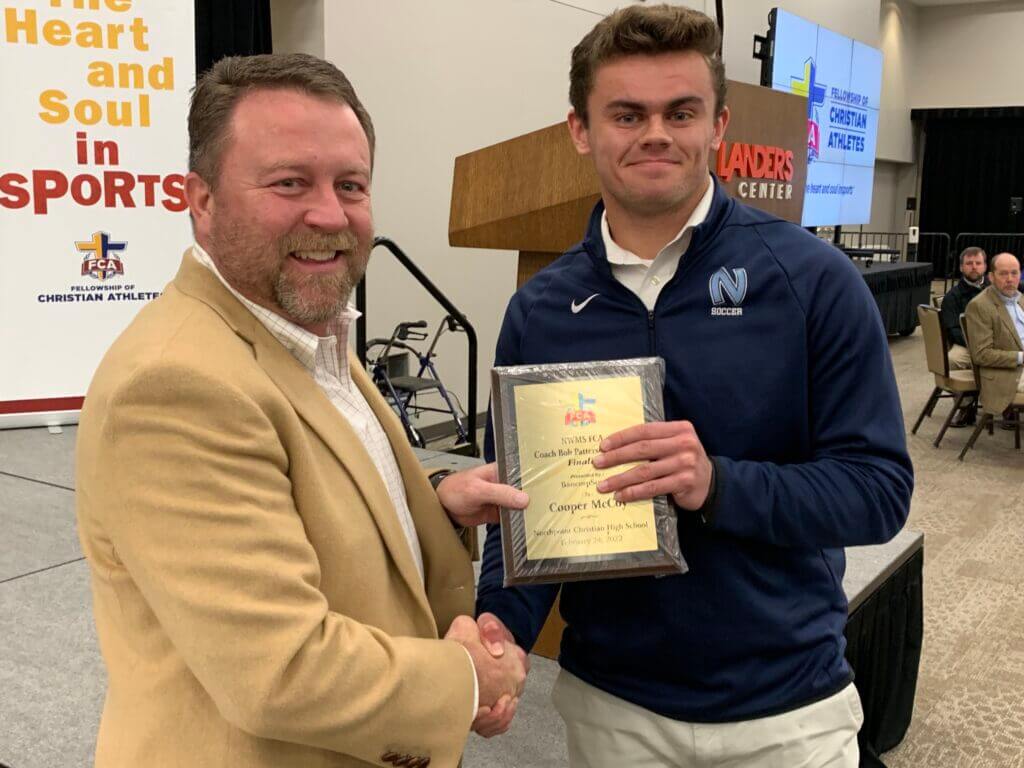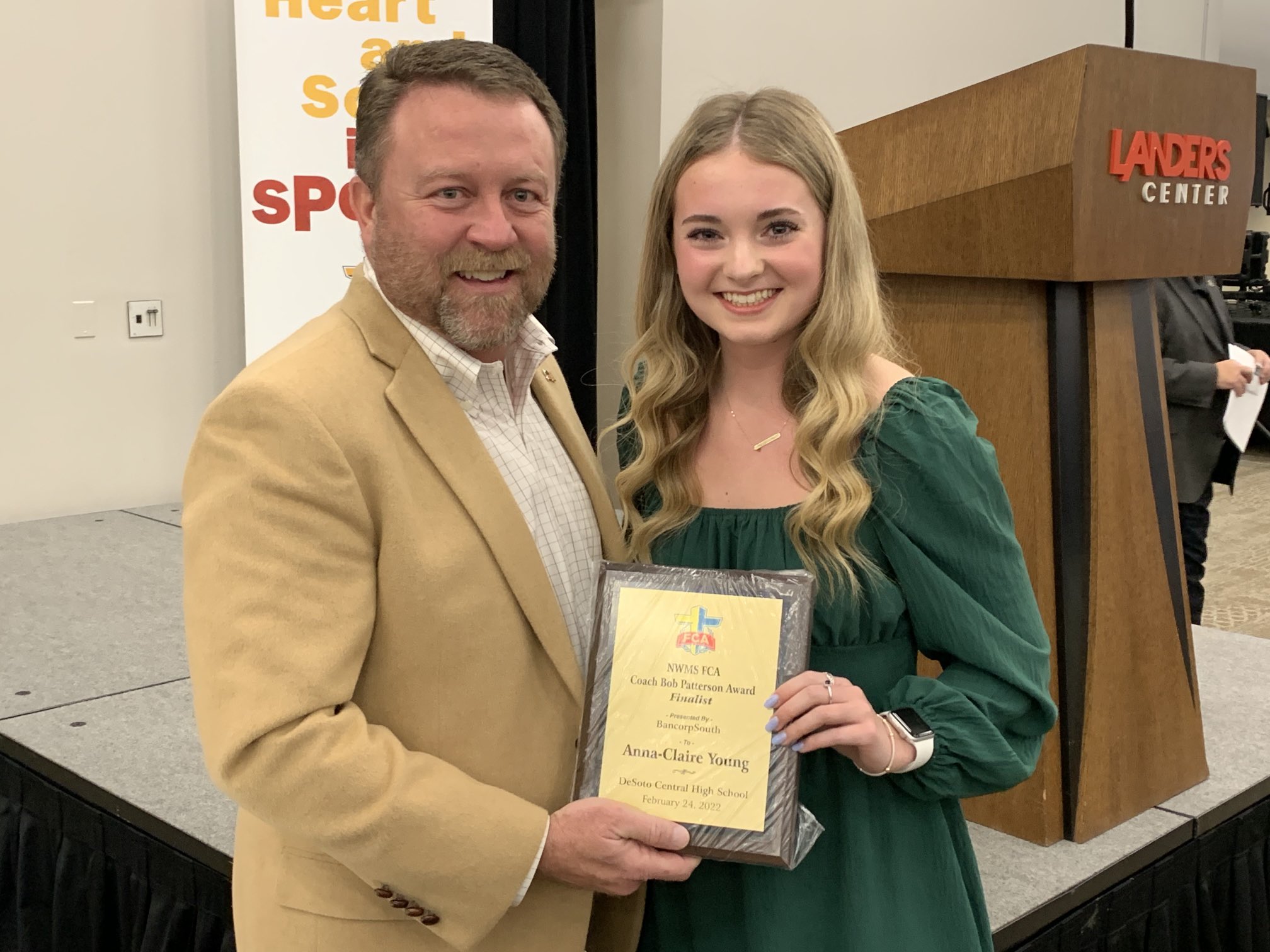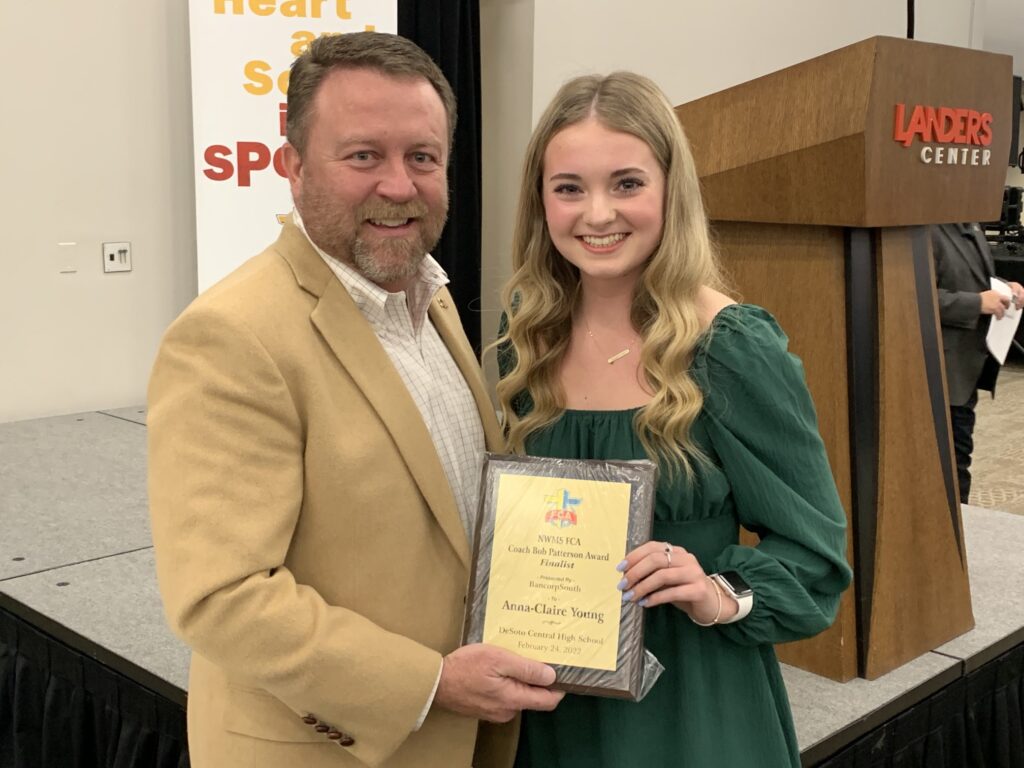 For the first time, another award was presented Thursday, as the Northwest Mississippi FCA honored Cecil Sowell with its first Willing Vessel Volunteer Award. Sowell has worked with the FCA since 2013 and has been the driving force organizing the two major events for the Northwest Mississippi area; the fundraising breakfast and the annual state qualifying golf tournament.