Board recognizes Lake Cormorant band director
During Thursday's DeSoto County School District Board of Education meeting, Lake Cormorant Director of Bands Jamie Young was presented with a Heart of the Arts Award for Mississippi from the National Federation of State High School Associations, or NFHS.
According to Young, the Heart of the Arts Award was created by the NFHS to recognize individuals who exemplify a positive heart of the arts representing the core mission of education-based activities. The award is designed for teachers of the arts that have overcome adversity in order for their students to achieve excellence.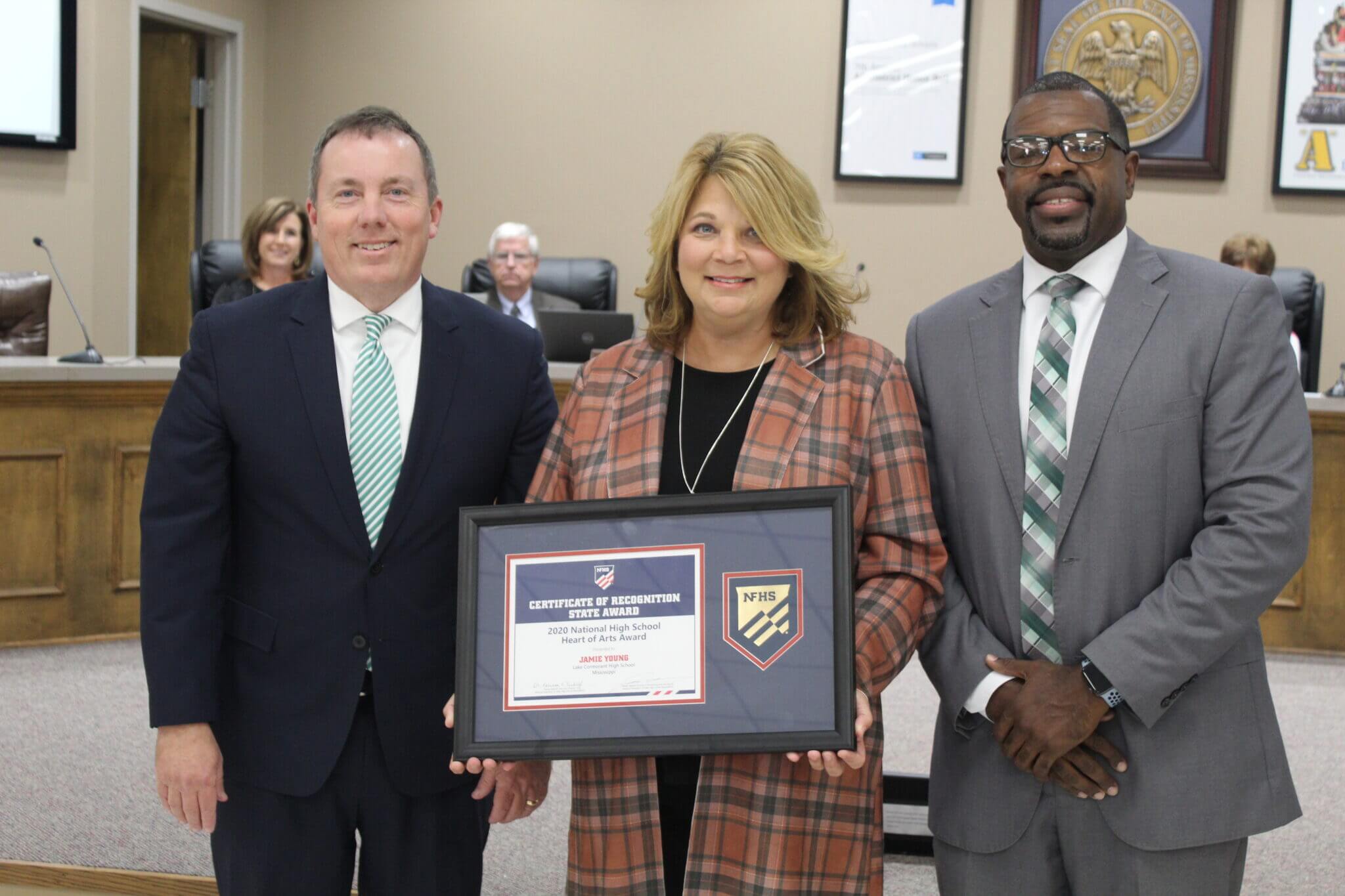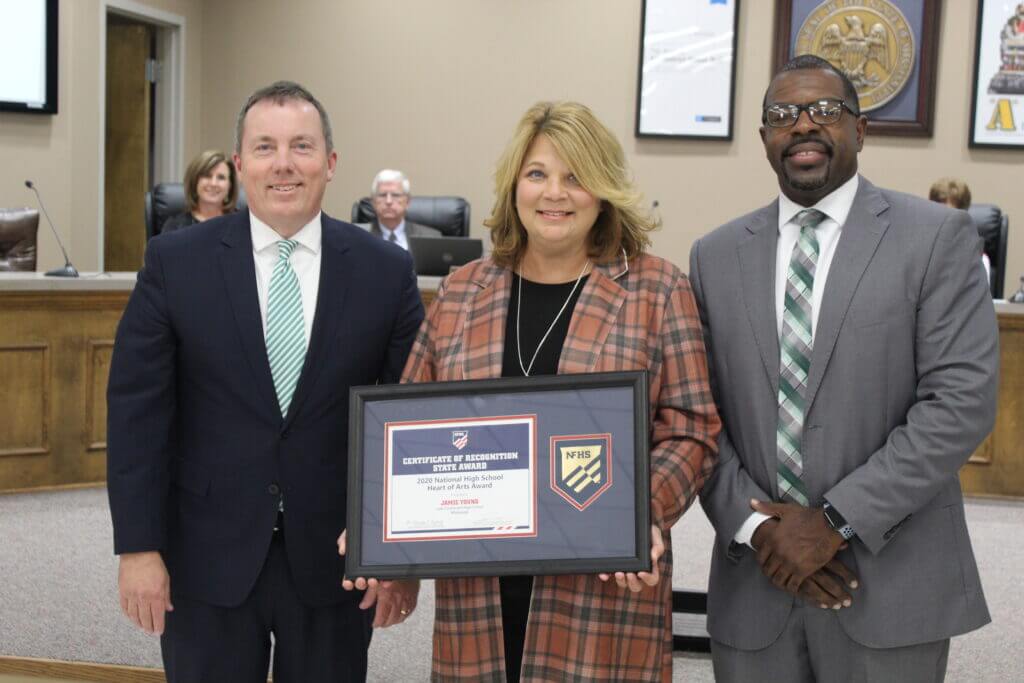 Among agenda items at Thursday's school board meeting, the board moved to reject bids for NetBook computers in the district for Fiscal Yesar 2022 and then moved to re-advertise for bids for NetBook computers. Requests for purchase school buses and vehicles for the Plant Maintenance and Transportation departments were approved. Bids were also received and presented to Metro Mechanical Contractors Inc. for partial HVAC replacement at Chickasaw Elementary School, to American Refrigeration Heating and Air Conditioning Co. for partial HVAC replacement at Center Hill Elementary School, and to Accurate Air Company Inc. for partial HVAC replacement at Center Hill High School.