2021 Cruisin with The Arc Inaugural Car Show
The Arc Northwest Mississippi on Saturday held its first "Cruisin with The Arc" Car Show at Maples Memorial United Methodist Church in Olive Branch. An estimated 150 vintage vehicles were lined the parking lot for people to view and vote for their choice for the People's Choice Award. Judges also viewed the vehicles for prizes in different categories.
Another award given was the "Mayor's Choice Award." Mayors of the cities in DeSoto County were invited to come and participate. Olive Branch Mayor Scott Phillips, Horn Lake Mayor Allen Latimer, and Walls Mayor Keidron Henderson came and judged the cars for that award.
The event was held as a fundraiser for The Arc Northwest Mississippi, the nonprofit organization serving the disability communities of Northwest Mississippi through providing programs, support and advocacy.
Following are the winners from the car show: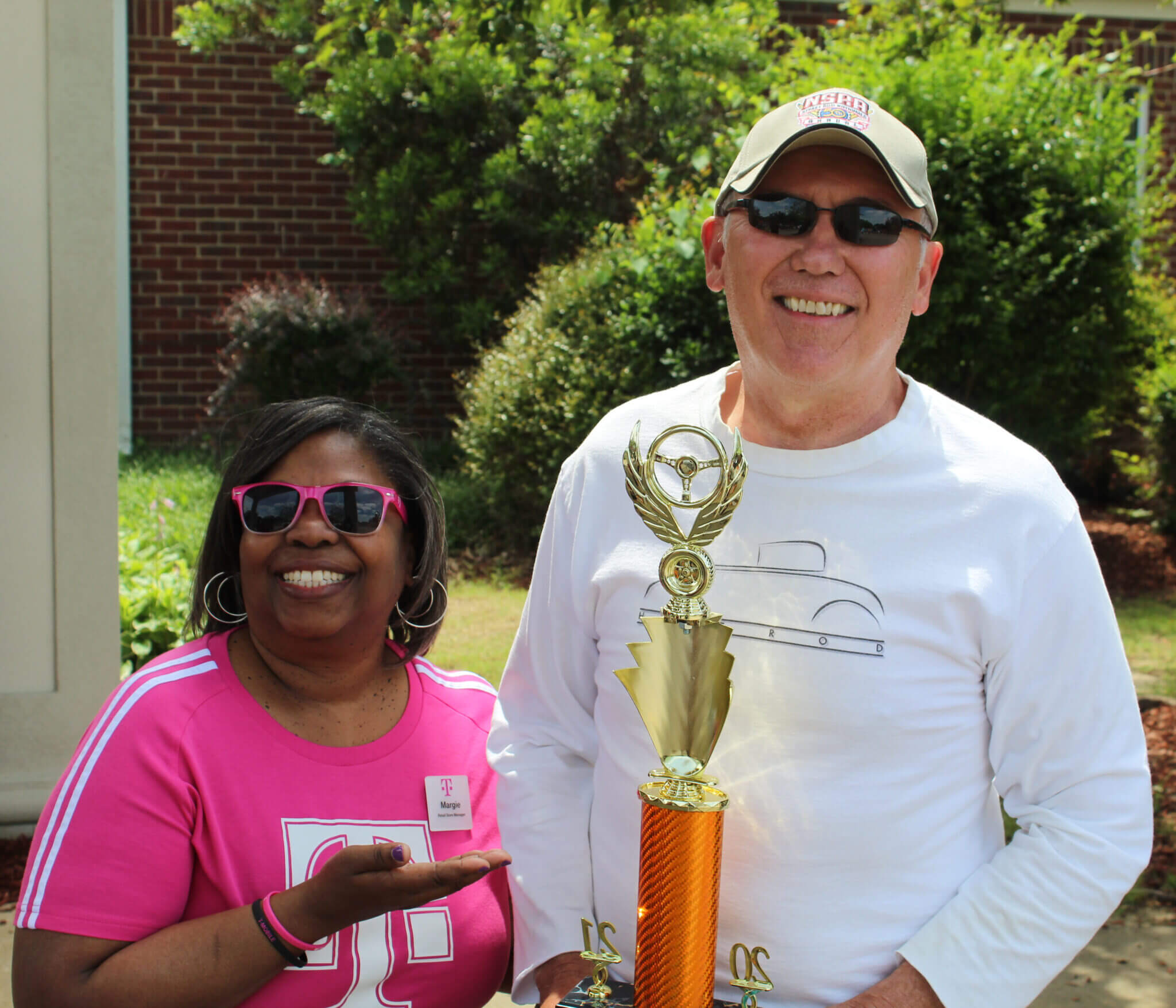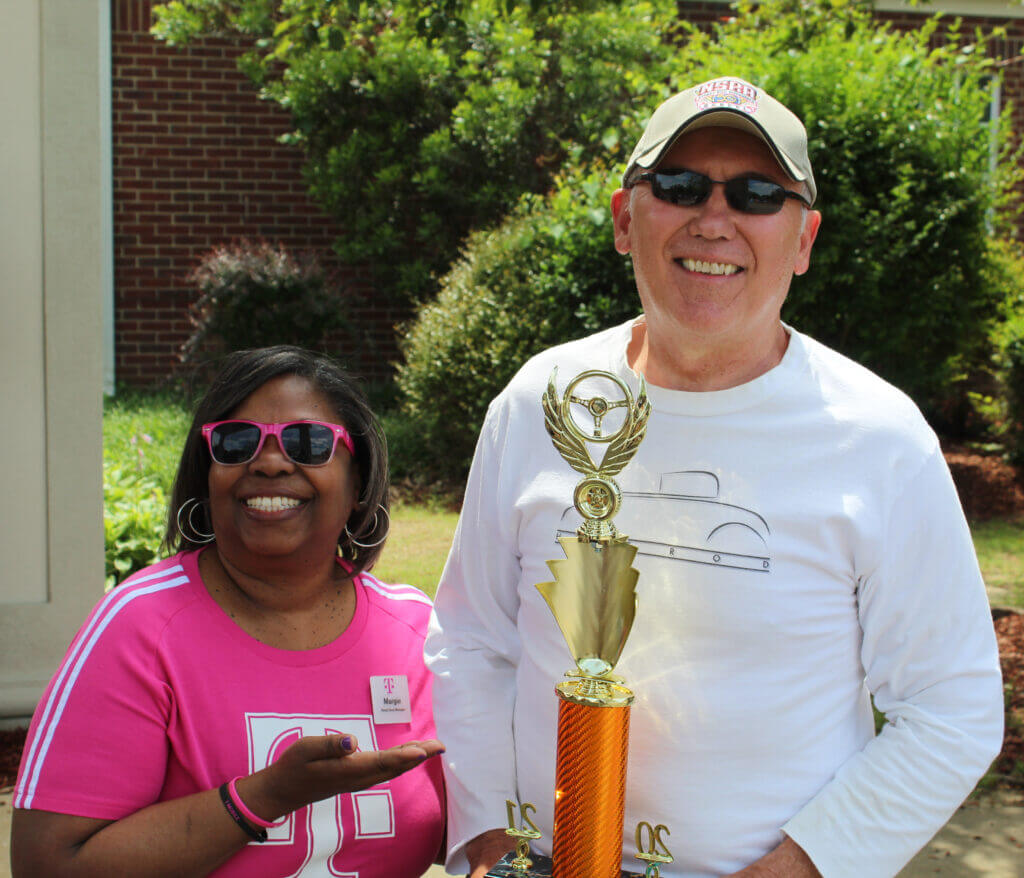 People's Choice: 1932 Ford Roadster driven by David Walters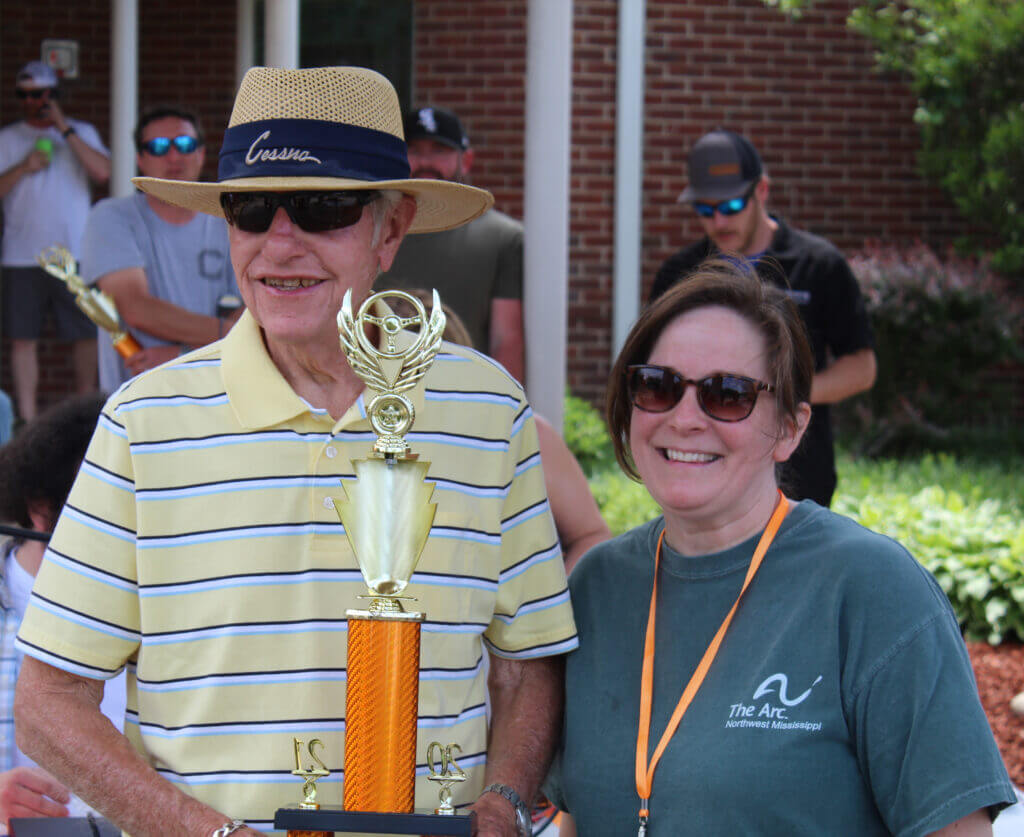 Mayor's Choice: 1966 Mustang driven by Bob Fennell
Pre-49 Class: 1st place: 30/57 Ratrod driven by Sam Wooley
2nd place: 1937 Chevy Coupe driven by Cham Percer
50-63 Class: 1st place: 1963 Olds Starfire driven by Daryl Hopper
2nd place: 1957 Chevy Handy Man Wagon driven by John & Lynn Scheafer
64-79 Class: 1st place: 1970 Chevy Chevelle driven by Don Paulk
2nd place: 1972 Oldsmobile Cutlass – Hurst Olds driven by Otha Phillips
80-99 Class: 1st place: 1980 Chevrolet Malibu SS driven by Jim Corrigan
2nd place:1993 Nissan Cedric driven by Francisco Gonzalez
2000+ Class: 1st place: 2010 Chevrolet Camaro driven by Erick Green
2nd place: 2021 Toyota Supra driven by Clay Forman
Truck Class: 1st place: 1999 Chevy Tahoe driven by Ricky Ross
2nd place: 1971 C10 Super Cheyenne driven by Bob Hawks
Jeep Class: 1st place: 1983 Jeep CJ7 driven by Collin Sweeney
        2nd place: 2015 Jeep JKU driven by Chris Johnson
Below is a sampling of some of the cars on display during the car show on Saturday.