County, Waste Pro, discuss collection issues
Photo: A recent view of the dumpster at the Olive Branch Library that county officials claim Waste Pro has not serviced in recent weeks. (Courtesy photo)
DeSoto County unincorporated residents and commercial customers who have been struggling with getting their garbage picked up should start to see better service in the weeks ahead, from pick up to cart delivery.  
County Director of Environmental Services Ray Laughter and representatives of Waste Pro, which handles the garbage collection services, talked about the issue with county supervisors at Monday's regular meeting in Hernando.
Laughter opened the discussion by showing supervisors photos of a number of dumpster locations that have not been picked up in recent weeks.
The dumpsters have been neglected and supervisors have received several phone calls from residents about the lack of service.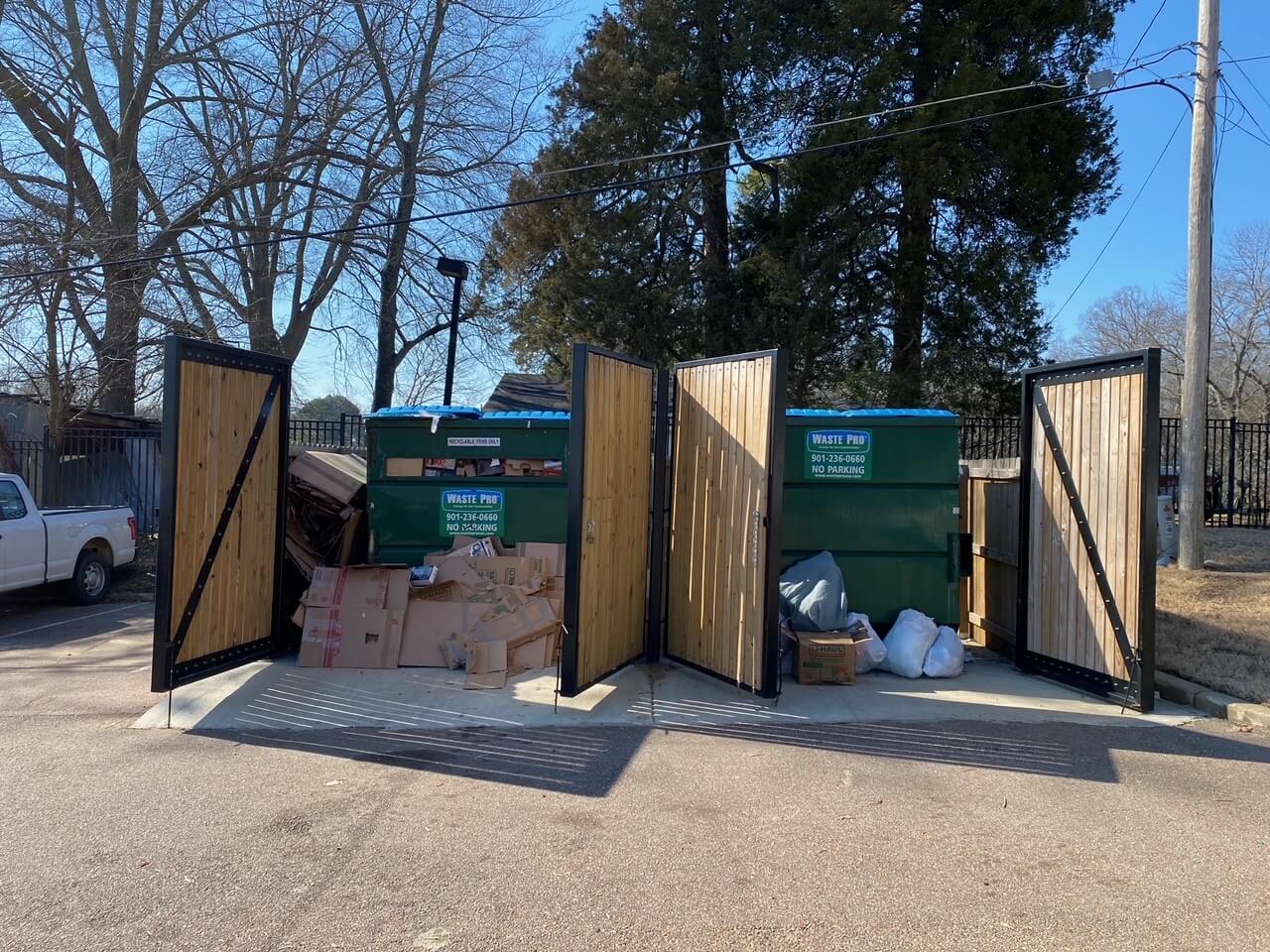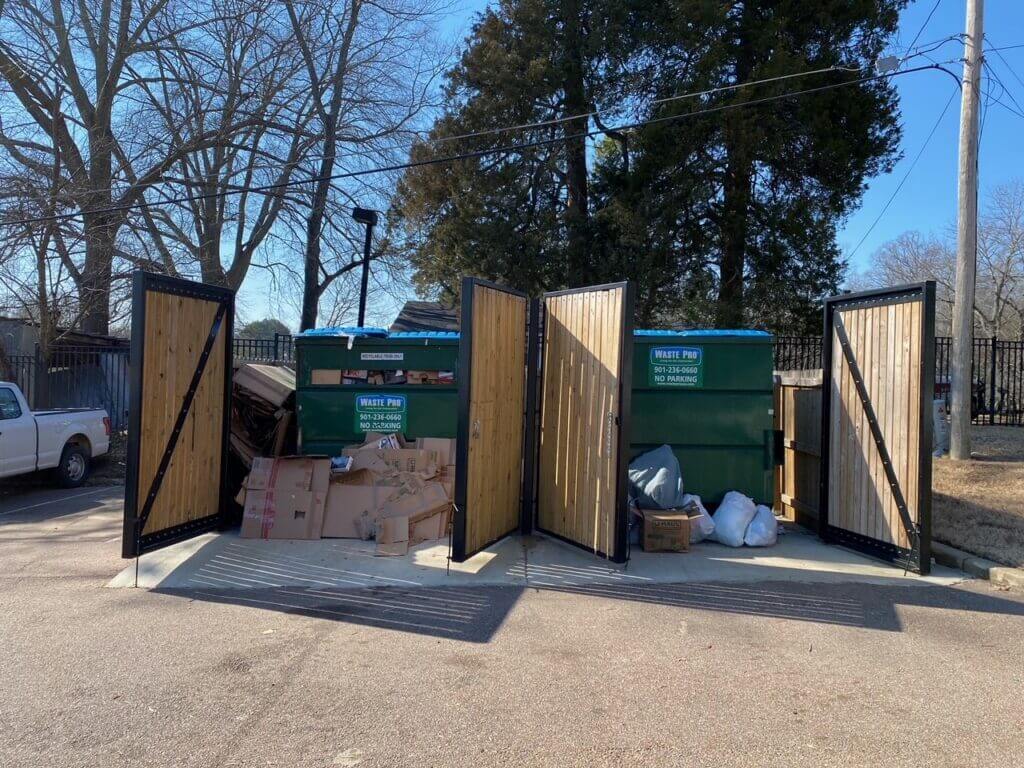 "The biggest thing we're having with this is that we're having communication problems with Waste Pro," Laughter explained. "It can become an eye sore and it's starting to get into where my staff is having to go by more than two times a week to monitor these dumpsters."
Laughter added that when his staff has to go by dumpsters that frequently, it takes away from their other duties.
In the last 44 service days, Laughter said his office has received 90 complaints from customers about the lack of service.
"It might not seem like a lot, but some days it's been 4-5 in a day," said Laughter, who added that while most of the complaints come on Wednesday through Friday routes, "we're now starting to get more on Mondays and Tuesdays."
New Waste Pro Operations Manager Nathan Johnson was on hand to answer questions about the service, admitting there were a lot of issues with its commercial lines and he has been working the commercial supervisor on those issues, "but I will be honest, my major priority since I took over has been residential, simply because there are so many customers and opportunities for things to go wrong."
Johnson said truck repair problems have hurt the service with two additional trucks being put back in service just this week.
"In the past three months, our biggest issue has been equipment," Johnson said. "We've actually had a truck in the shop for a month waiting on a transmission."
Johnson also talked about problems with some drivers not always doing what they are supposed to do.
We've identified some staffing issues where drivers weren't doing the right thing, so we've started rotating manpower and getting new drivers in line to get our service levels more optimized," Johnson said. "The senior drivers are very good, but they also know how to sneak around and ways to cut corners," adding Waste Pro will have four new drivers serving routes in the next month.
Another complaint was about delays in getting requested carts delivered, including one woman in the Walls area who had waited on getting a garbage cart for about a month.  Johnson said he would fast track that request to get it taken care of.
It was also agreed that Waste Pro would more quickly alert the county about any pickup problems, which the county would pass on to its residents and commercial customers through its social media channels.