McCardle goes from pediatric patient to nurse colleague 
Photo: RN Abby McCardle, left, was once the patient of her nurse educator, Brittany Adams. (UMMC photo)
When Abby McCardle first reported for work at the University of Mississippi Medical Center in Jackson, she knew her way around.
The new RN assigned to the second floor of the Blair E. Batson Tower at Children's of Mississippi had been there as a 17-year-old chronic lung disease patient.
"I met people whose faces were familiar, but I wasn't sure if I knew them from when I was in the hospital," she said.
Then the nurse educator of the unit, Brittany Adams, asked, "Weren't you my patient in 270?"
McCardle was her patient, and the memories came flooding back.
"They took such good care of me at the children's hospital over the years," she said, "and I loved seeing my doctor as an outpatient, too. I'm healthy today because of Children's of Mississippi care."
Born at 28 weeks, McCardle has had chronic lung disease throughout her life. Half a lung was removed when she was 5, and at age 10, she was an intensive care patient at Mississippi's only children's hospital after becoming septic because of her lung condition.
"I grew up in and out of the hospital," McCardle said, "so I knew I wanted to grow up to take care of kids. Being a patient gave me a unique perspective."
Dr. Marc Majure, chief of the Division of Pediatric Pulmonology, was among her doctors.
"Abby was seriously ill during her childhood but was always a joy," Majure said. "I'm so proud that she has become a nurse and is now caring for patients including some who have lung conditions. When patients and their families see Abby as a healthy adult, she gives them hope."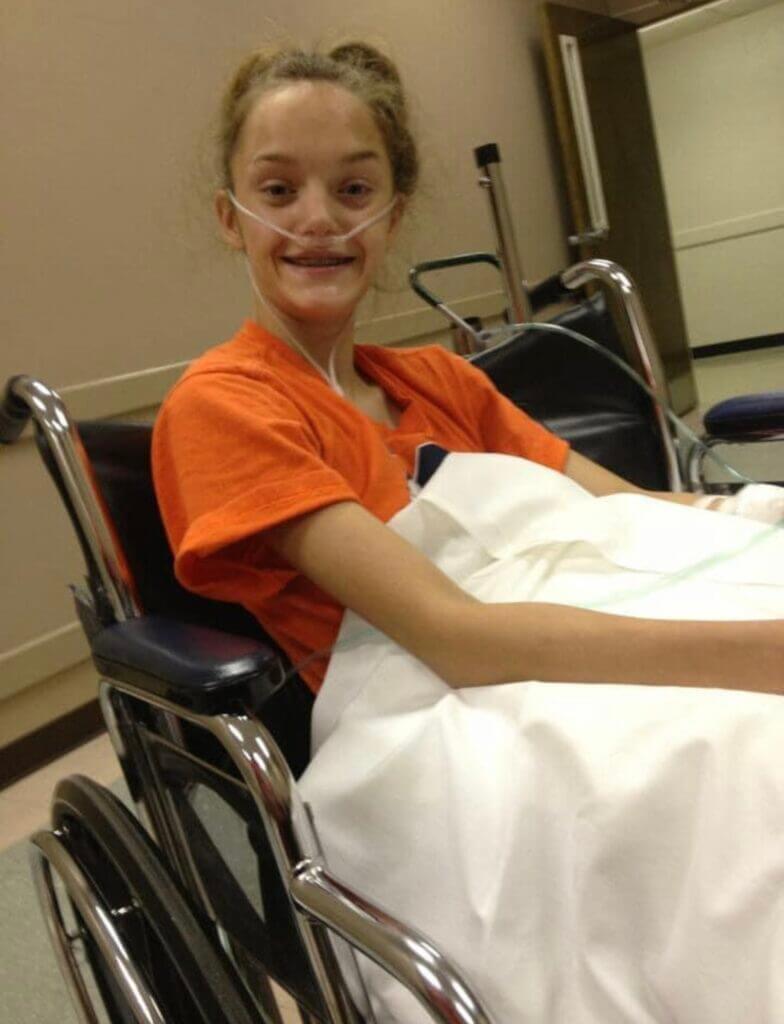 Adams remembered McCardle's hospital stay as a high-schooler for her condition, which involved isolation and chest tubes, and a special visitor. She received a "prom-posal" from a young man in full PPE who was holding posters that read, "I'm no doctor, but it appears you are suffering from datelessness. My suggestion is … PROM?"
"My mom was laughing," McCardle said, "and all the nurses were peeking in the room. That was the last time I was a hospital patient."
As a nurse educator, Adams works with registered nurses including McCardle to develop best practices that improve patient care.
"She's a great nurse," Adams said of her former patient, who's worked on the second floor of the Batson Tower since she graduated from nursing school last year. "From the beginning, we could tell she deserved to be here and wants to continue learning to give patients an optimal experience."
As a nurse in a unit that often includes pulmonary patients with lung disease, "I love my respiratory kids," McCardle said. "I understand what they're going through, and I can show their parents that kids with lung conditions can have a full life."