Prep volleyball
Center Hill 3, Lake Cormorant 0 (25-16, 25-17, 25-19)
Oxford Lafayette 3, Horn Lake 0
Lewisburg at DeSoto Central (postponed to Sept. 23)
Sports ETC.:
Lake Cormorant volleyball player Alaijiah Rose is the Maxpreps/American Volleyball Coaches Association Mississippi Player of the Week. Rose, a senior 6-foot-1 outside hitter, recorded 80 kills, 20 digs, 17 aces and 12 blocks in 17 sets played for the week Sept. 7-13.
Southaven's Eric Fritz was second overall to Ripley's Ben Carter in the 4A-6A portion of Saturday's Hickory Flat Invitational cross country meet. Fritz ran 19:15.57 for the five kilometers. DeSoto Central won the team championship of the meet with 50 points, led by Alan Olivas' third place finish of 20:25.81. Center Hill was third and Lewisburg was sixth in team scoring. Southaven did not field a group for team scoring but had four runners in the event.
Lewisburg cross country runner Mary Murphy was second overall and the Lewisburg girls finished third as a team at Saturday's Hickory Flat Invitational meet. Murphy, a junior, ran a 23:52.54 five-kilometer race and came up a little more than one minute short of meet medalist Mia Dawson of Oxford Lafayette. Lewisburg scored 84 points to Lafayette's meet-winning 23 points. Center Hill was fifth as a team with 111 points. Southaven had Jordyn Petty (seventh) and Ashari Johnson (eighth) run in the meet, but Southaven did not field a complete group for team scoring.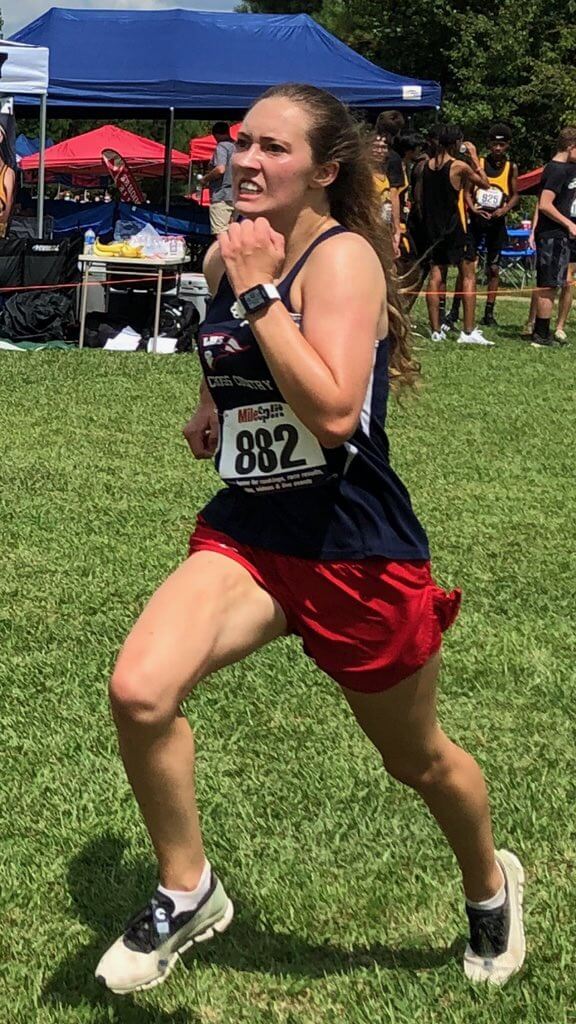 The Hernando boys ran to a fourth-place team finish in the Mooreville Cross Country meet Saturday at Tupelo. The Tigers scored 107 points, while meet winner Saltillo scored 29. Graham Weiss, a sophomore, was the best Hernando runner, taking 13th overall in a time of 18:57.16.
Freshman Riley Jackson of Hernando had the top effort for the Lady Tigers on Saturday, taking fourth overall in a time of 20:55.95. As a team, Hernando and Corinth were tied for second to Saltillo by a 21-63 score.
Tupelo hosted and won its annual Volleyfest Saturday, defeating Oxford 2-1 in the finals.