Tuesday sports: Northpoint kickers win, Lewisburg leads county golfers
Northpoint Christian School opened TSSAA boys' playoff soccer action Tuesday afternoon with a 9-0 drubbing of Tipton-Rosemark Academy on the Trojans' home pitch. Northpoint took a 5-0 lead into halftime and added four more goals in the second half.
Eli Bailey led the Northpoint offense with a three-goal hat trick, with all three goals coming before intermission. Cooper McCoy scored twice and Alex Musgrave, Brodie Erber, Manning Cox, and Adam Knighten also contributed to the offense. 
Northpoint will next play Thursday at University School of Jackson, Tennessee in the second round of the playoffs.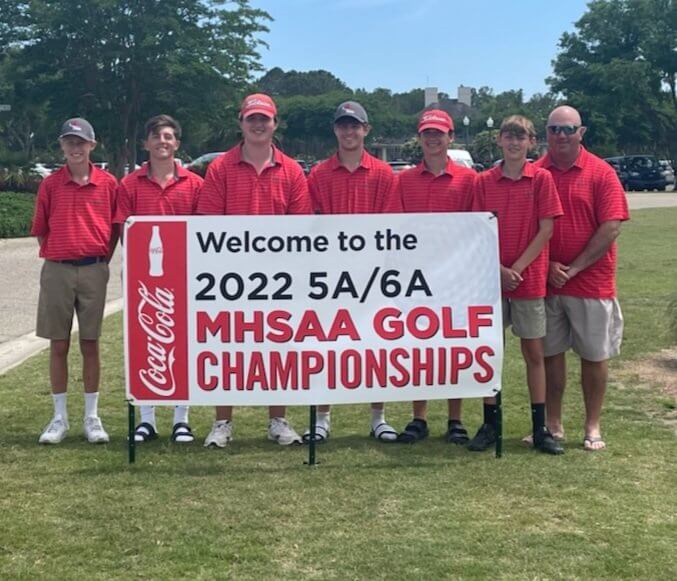 PATRIOTS FINISH WELL IN STATE GOLF: Lewisburg posted the best team score of DeSoto County golf teams at this week's MHSAA 6A state golf meet in Gautier.
The Patriots finished in 9th place with a team score of 656, or 80-over par for the 36-hole tournament.
Tupelo was the team champion with a two-day total of 606, or 30-over par. Madison Central was runner up, 10 shots back, followed by Oxford in third place. Germantown (Madison) was fourth and Brandon took fifth place.
Hernando ended in a tie with Pascagoula for 12th place and DeSoto Central took 15th place. Center Hill was last among the 21 teams that competed.
Hogan Payne of Lewisburg had the best finish among DeSoto County golfers, finishing in a tie for 25th place with a 16-over par 160 score.
Photo: Eli Bailey led Northpoint Christian School with three goals in Tuesday's TSSAA playoff soccer victory over Tipton-Rosemark Academy. (Bob Bakken/DeSoto County Sports)