Tuesday DeSoto County sports roundup
Boys basketball: Lewisburg falls to Indians
Logan Coker's layup attempt just as the final buzzer was set to sound fell off and kept the Lewisburg Patriots from sending Tuesday's home game with Byhalia into overtime. With the miss, the Indians came away with a 58-56 victory at Lewisburg.
The Patriots fell to 0-2, having dropped two close contests to open the year. Lewisburg opened the year with a 53-48 defeat at the hands of South Panola to start the season on Oct. 31.
Coker was a good choice for a final shot, said Patriots' coach Adam Tipton.
"Logan (Coker) played a pretty good offensive night for us and we got the ball in his hands pretty quickly," Tipton said. "He got to the rim and had a good opportunity and just missed the layup."
Coker did finish with 13 points for the game, two less than Eli Lamb, who finished with 15 points for Lewisburg. Lamb is another player Tipton should be able to count on as the season progresses.
"That was a quiet 15 for him," said Tipton. "He's a heck of an athlete and can be a bit of a sleeper for us. He took advantage of some great opportunities for us."
Max Zizman added eight points for Lewisburg, but was held to just one basket in the second half.
Byhalia was led by Mario King's 15 points and Derrick Beard with 14. Jacorian Smith chipped in 13 for the Indians in the loss.
Elsewhere in DeSoto County boys' basketball Tuesday night:
Lake Cormorant 71, Southaven 61 The Gators improved to 2-0 with their 10-point win over the Chargers. KB Brooks led Lake Cormorant with 20 points and Donnavan Sanders added 15.
Center Hill 70, Pontotoc 69 (overtime): The Mustangs needed a game-winning shot from Johnathan Marshall, whose only points of the game were the difference. Kaeden Laws paced Center Hill with 26 points and Zandon Haralson added 19 more.  Center Hill improved to 4-0 with the victory.
North Panola 55, Hernando 43
Horn Lake at DeSoto Central (postponed)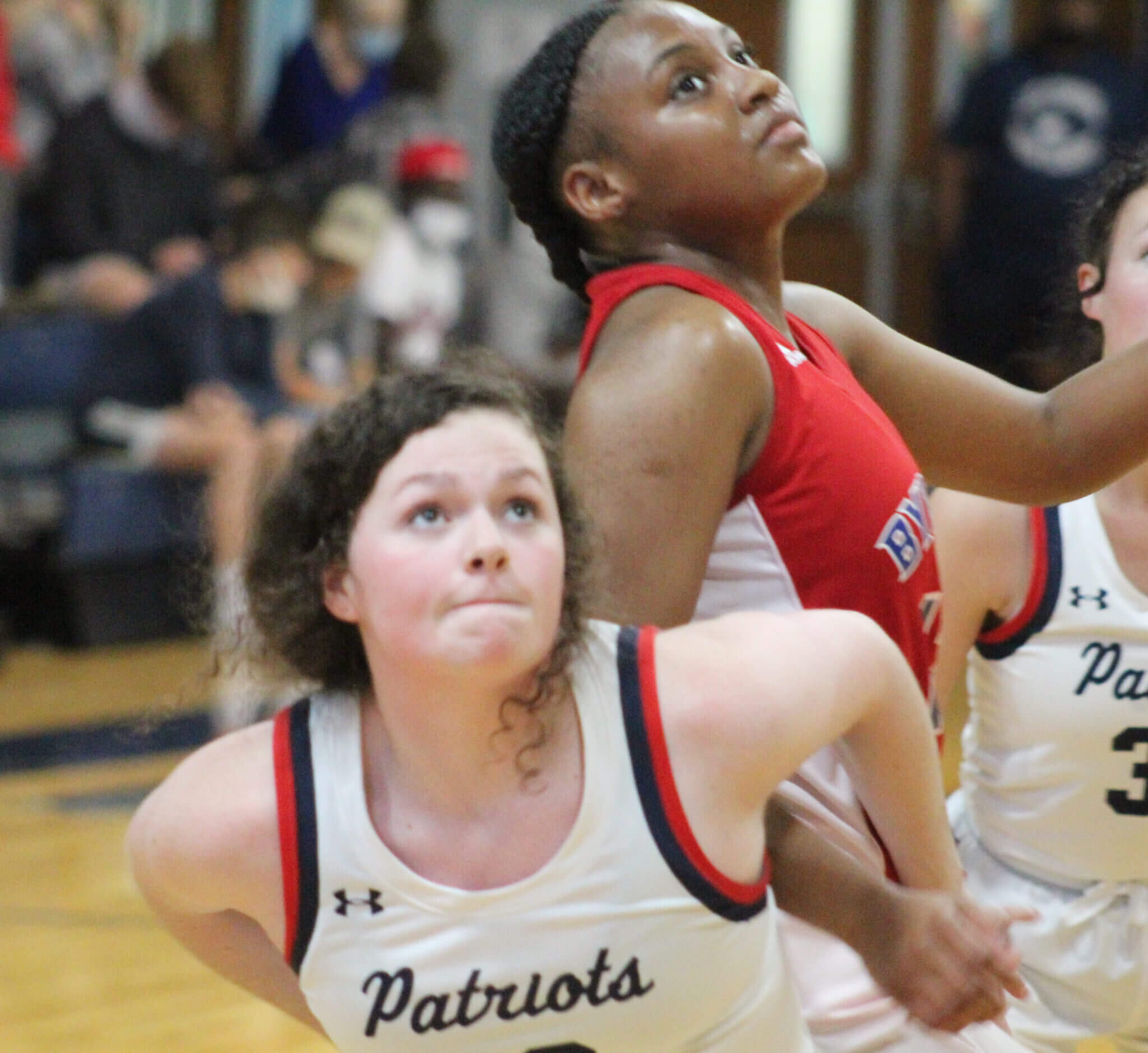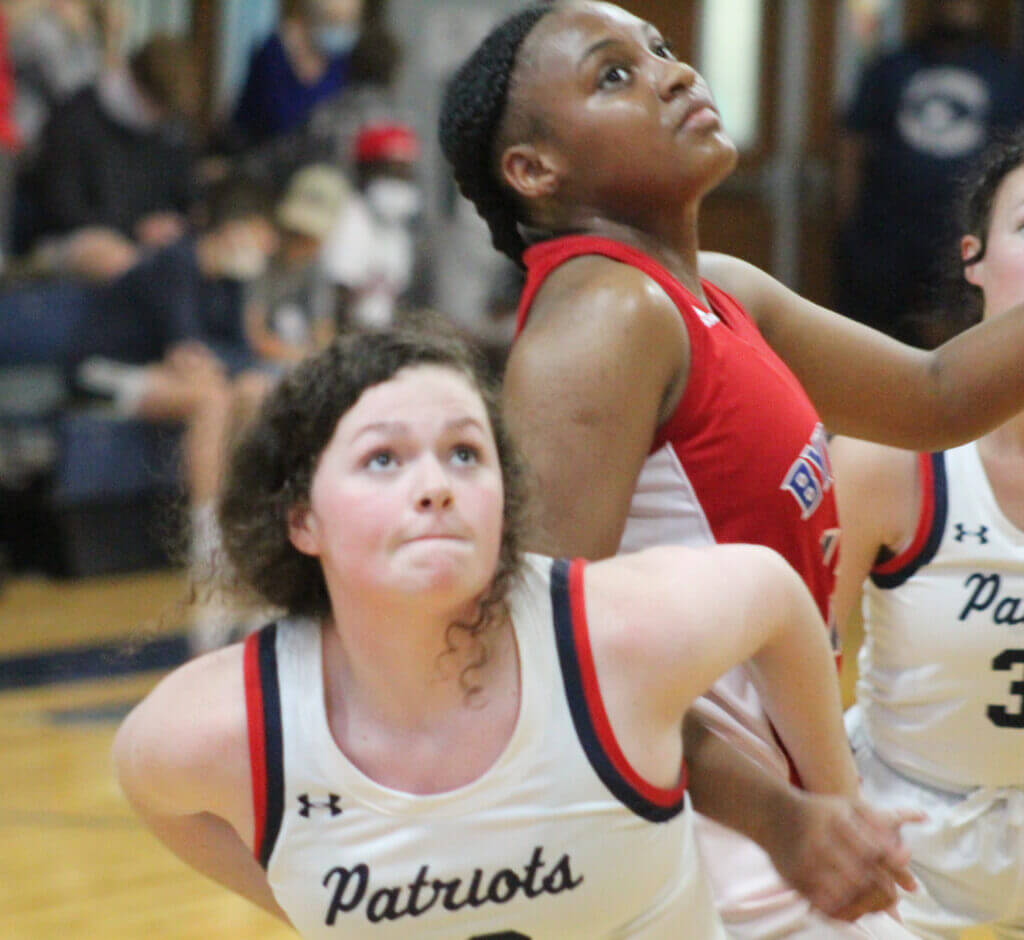 Girls basketball: Lady Patriots stop Byhalia
A young Lewisburg Lady Patriots girls' basketball team opened Tuesday night's hoops doubleheader with a quick start and solid finish in a 52-26 victory over Byhalia Tuesday night.
Coach Jason Greer's charges opened with a 21-6 first quarter advantage and were never challenged after that.
"I thought we came out early and played really hard," Greer said. "We knew they (Byhalia) were going to play hard but we had to go out and match their intensity. I haven't had to worry about that all year long because they play hard from the tip."
Lewisburg continued to press Byhalia in the second quarter, outscoring the Lady Indians 19-7 for a 40-13 lead at halftime, using a fast-paced transition game.
"That's something we've tried to emphasize in practice is transition offense and get down the floor," Greer said. "We think that's what works best for us right now. Hopefully, that's the style of play we want to play this year because we want to play fast."
The Lady Patriots are a young squad and one part of the group is freshman Allie Carroll, who led Lewisburg with 17 points Tuesday night.
"She's got a chance to be a really special player," Greer said about Carroll. "She plays really hard and she still makes freshman mistakes but she's going to go hard all of the time."
Haylie Hodges added 10 points for Lewisburg in the game. Nineteen of Byhalia's 26 points came from Jasmine Malone, while Cassady Hughes added three more.
Elsewhere in DeSoto County girls' hoops Tuesday night:
Southaven 63, Lake Cormorant 8 Taylor Woodhouse led the Lady Chargers with 22 points in the easy victory.
Pontotoc 58, Center Hill 39 Jairya Rankins led the Lady Mustangs with 10 points while Hope Mealer added nine in the loss.
Hernando 49, North Panola 25 Hernando standout Abbey Harrison scored a career-high 30 points in the victory.
Horn Lake at DeSoto Central (postponed)
Prep boys soccer
DeSoto Central 3, Horn Lake 2
Southaven 1, Olive Branch 0
New Albany 8, Lake Cormorant 1
Saltillo 2, Lewisburg 1 (Tigers win in penalty kicks)
Prep girls soccer
Lewisburg 2, Saltillo 1 (Lady Patriots win in penalty kicks)
Southaven 6, Olive Branch 0
New Albany 4, Lake Cormorant 0