Trojans triple-sweeps region baseball finals
The Northpoint Christian School baseball Trojans are two wins away from returning to the TSSAA Division 2-A state baseball tournament, but please excuse them for needing a little rest after a grueling Wednesday afternoon and evening of baseball.
Northpoint needed to win three times Wednesday, and two against Evangelical Christian School (ECS), to get that rest, a number one seed, and the West Region baseball championship.
That's exactly what the Trojans did, first disposing of host Trinity Christian Academy (TCA) of Jackson, Tennessee 10-6, followed by a 13-3, six-inning victory over ECS, and late Wednesday night claimed the region title with a 4-0 shutout of ECS.
"It's all them (the players)," said Northpoint coach Stephen Kirkpatrick about the three-game sweep. "They've worked hard and I told them that they've sacrificed so much and put so much work into this. I'm just so thankful God blessed us with these victories."
Thanks to the triple-header sweep, Northpoint can take a break to see if they will next play Clarksville Academy or Chattanooga Notre Dame in the state quarterfinals with a berth in the Spring Fling Final Four tournament up for grabs. Those clubs meet in an elimination game on Saturday. The winner travels to Southaven later next week for what will be a best two-of-three series, all on the Northpoint diamond, a series which determines who plays in the state Final Four at Murfreesboro's Middle Tennessee Christian School.
NORTHPOINT 10, TRINITY CHRISTIAN ACADEMY 6 – Northpoint had a 9-0 lead over the host Lions in the first game of the day, played in 90-degree heat. The Trojans scored four times in the first, twice in the second and three more in the third.
What was closing in on ending early due to the 10-run rule didn't materialize when the Lions scored once in the fourth. When Northpoint answered with a run of their own in the fifth, the Lions responded with a three-run fifth and added two more in the sixth for the final score.
Leadoff hitter Jackson Thomason scored three times for Northpoint in the victory, getting three hits, including a double. James Smith benefited with Thomason being on base, driving in six of the 10 runs scored with a pair of doubles. Rob Hayes also doubled for Northpoint in the win.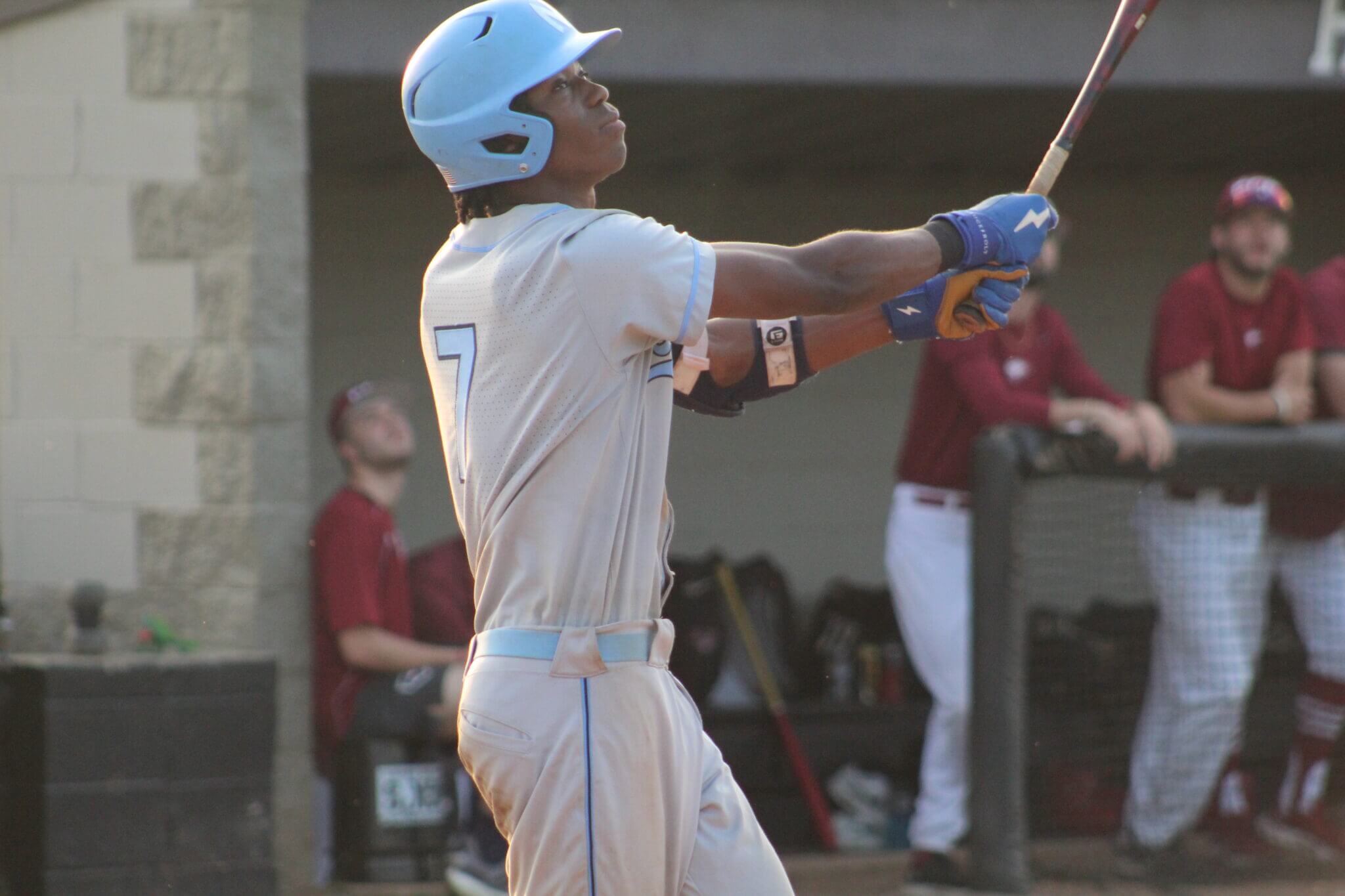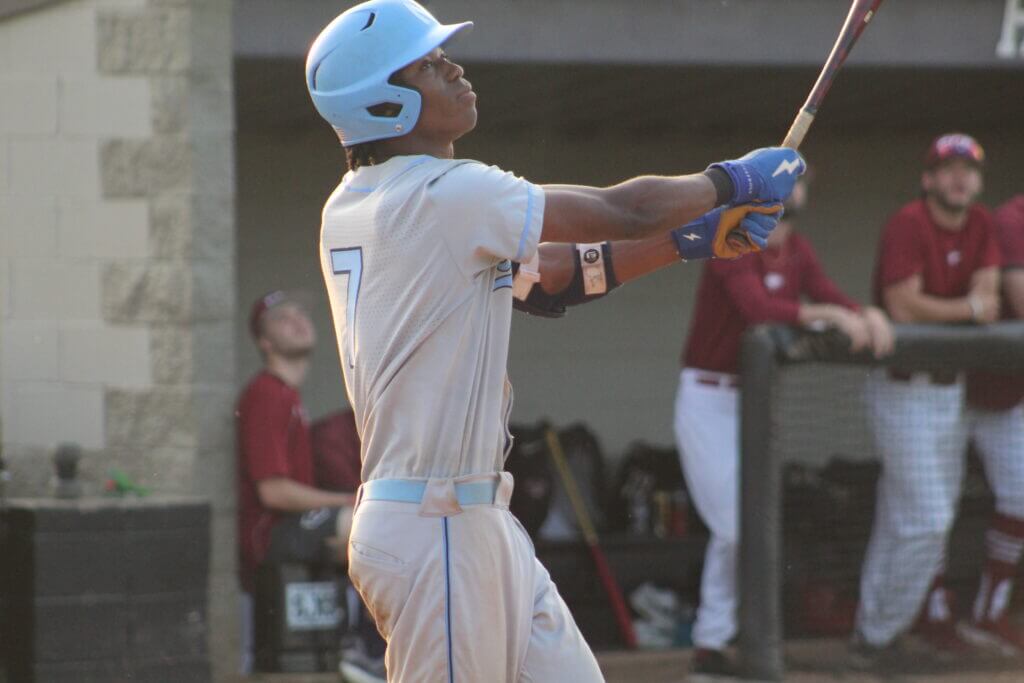 JD Ikerd got the mound victory with two strikeouts, allowed eight hits and four earned runs. Sam Chapman finished up and fanned two, walked one, allowed four hits and two earned runs.
NORTHPOINT 13, ECS 3 (6 INNINGS) – In what would be the first game of the championship round, Northpoint used a big inning to come away with a 13-3 win in six innings.
The Trojans scored seven times in the fourth to take a 10-0 lead, and when the Eagles scored three runs in the fifth, Northpoint did the same to avoid having to play a full seven-inning game.
Hudson Brown led the Northpoint offense in the victory with three hits, three runs scored and three runs-batted-in. Brown tripled among his three hits, as did Jay Ferguson. Brown also doubled, as did KL Farr. Ferguson and Spencer Haley also drove in three runs in the win.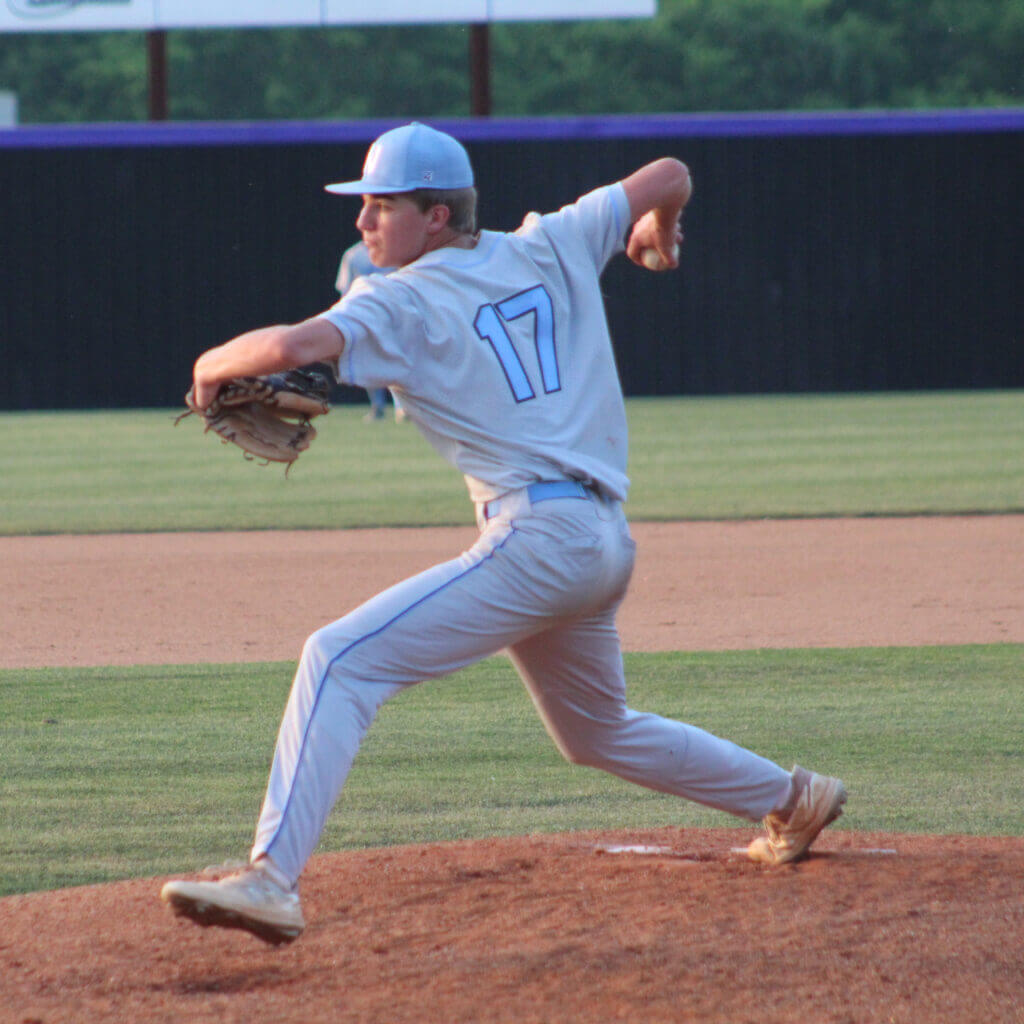 Farr went five innings for the mound victory, striking out six Eagles and walking two. He allowed three earned runs on five hits, one of which was a three-run homer by Drake Cook.
"He (Farr) threw five strong innings for us and he's a freshman," Kirkpatrick said about his starting pitcher, who had only thrown two innings of varsity baseball before Wednesday night.
Connor Cavette set the Eagles down in order in the sixth. Cavette saw his first varsity experience in the one inning he worked.
NORTHPOINT 4, ECS 0 – In the final, and championship game of the tournament that started at 8:55 p.m., Northpoint would score single runs in each of the first three innings and added another for insurance in the fifth.  Connor McKnatt and Josh Fisher led the hitting attack for the Trojans with two hits apiece, with Fisher finding a gap for a triple. Hudson Brown also doubled for Northpoint, part of a seven-hit offensive attack.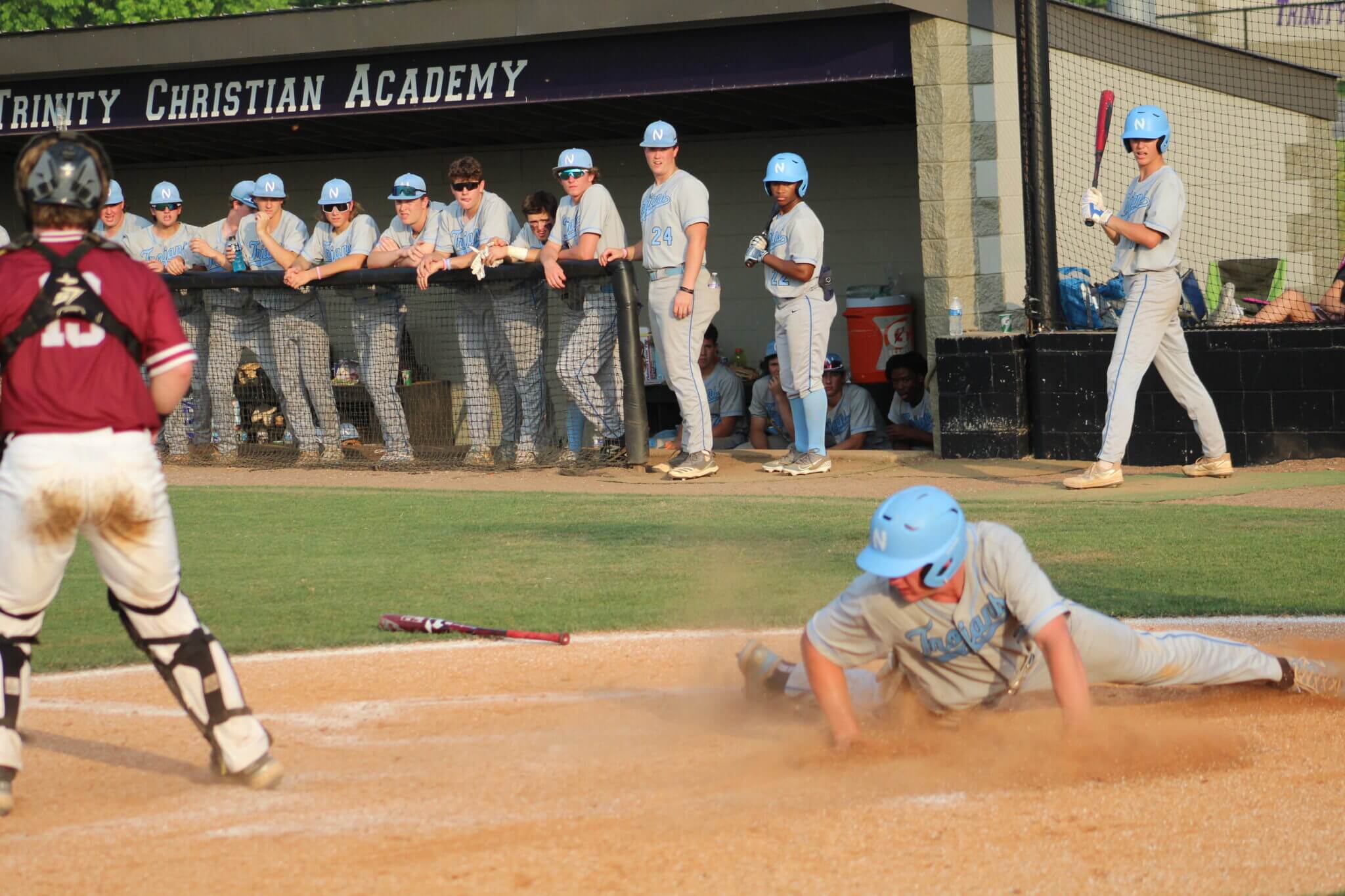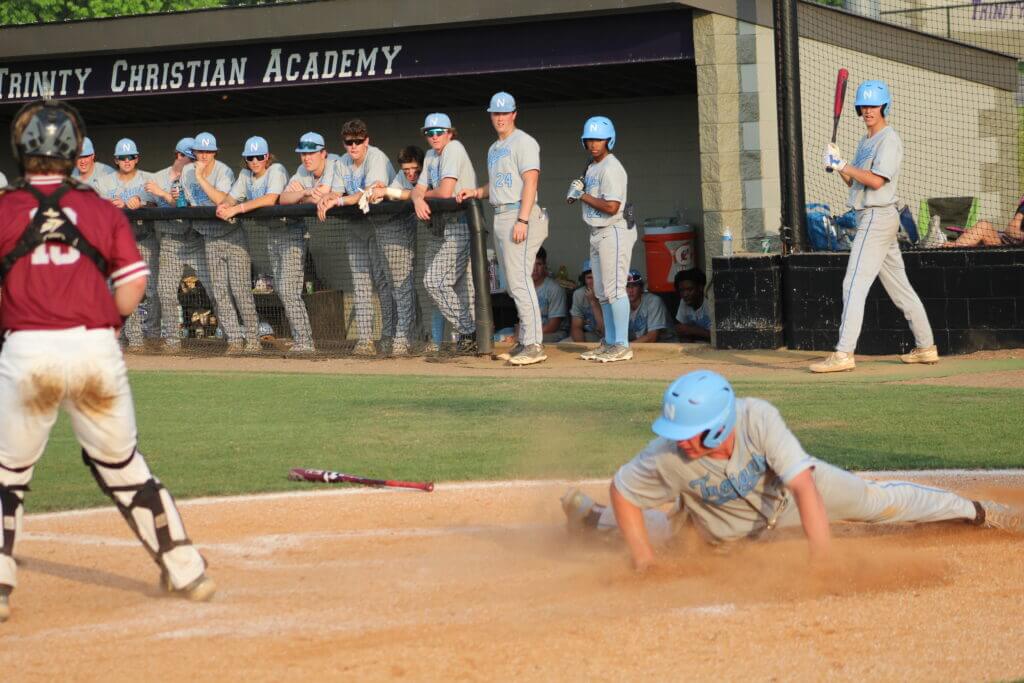 JB Williams took the mound for the first time in a stretch of the season after a shoulder injury and handcuffed the Eagles to only four hits, two of which were Drake Cook's pair of doubles.
"He (Williams) wasn't sure if he'd be able to go, but I talked to him before the game and he wanted to give it a shot," Kirkpatrick said. "Best pitching performance of the year by him."
Northpoint also took advantage of two ECS errors to claim the West Region title and move into the Division II-A state quarterfinals.
Smith was named the tournament Most Valuable Player and Kirkpatrick was the region's Coach of the Year.
NORTHPOINT ETC.: One player really feeling it after Wednesday's triple-header was Northpoint DH-infielder Jay Ferguson, who became a target of TCA and ECS pitchers in a most painful way.
In the three games Ferguson played, he was hit by pitches twice against TCA, twice in the first ECS game and once more in the final game against ECS, for a total of five times being hit by pitches for the entire day.
Wednesday's tripleheader came about because one day of the tournament was rained out to push the schedule ahead by a day and region coaches had already decided the tournament had to end Wednesday, one way or another. Since Northpoint lost 8-2 to ECS on Tuesday, the Trojans had to defeat ECS twice for the championship, but Trinity Christian Academy stood in the way of getting to the matchup. Thus, Northpoint had to beat TCA first to get to ECS and then win both games for the championship. The Wednesday deadline was set because TCA, as number three seed, now quickly turns around to host Davidson Academy on Friday and ECS is facing a Saturday date against Boyd Buchanan from East Tennessee at Goodpasture Christian School, in the Nashville area, on Saturday.
Photo: Northpoint Christian School baseball team with West Region championship trophy Wednesday night. (Bob Bakken/DeSoto County Sports)