Friday sports: Patriots win games at holiday tournament
Lewisburg girls take tourney title, Horn Lake boys fall for first time in season
Photo: Lewisburg girls basketball players celebrate the championship victory over New Albany on Friday night. (Bob Bakken/desotocountynews.com)
Lewisburg basketball teams completed the 2022 portion of its schedules with victories on Friday night in its Holiday Hoops Classic. The Lady Patriots won the tournament girls' championship with a 49-43 victory over New Albany after the Patriots won the boys' consolation crown with a 62-46 win over Lafayette (Oxford). 
---
LEWISBURG GIRLS 49, NEW ALBANY 43: Friday's six-point victory meant back-to-back Classic championships for the Lady Patriots as it gets ready to start Region 2-6A play.
The game was a good challenge for Lewisburg, which trailed the Lady Dawgs 13-7 after one quarter with Zakathryn Cameron scoring five of New Albany's 13 points. But Allison Irby's six second-quarter points helped Lewisburg come back to tie the game at 25-25 at halftime.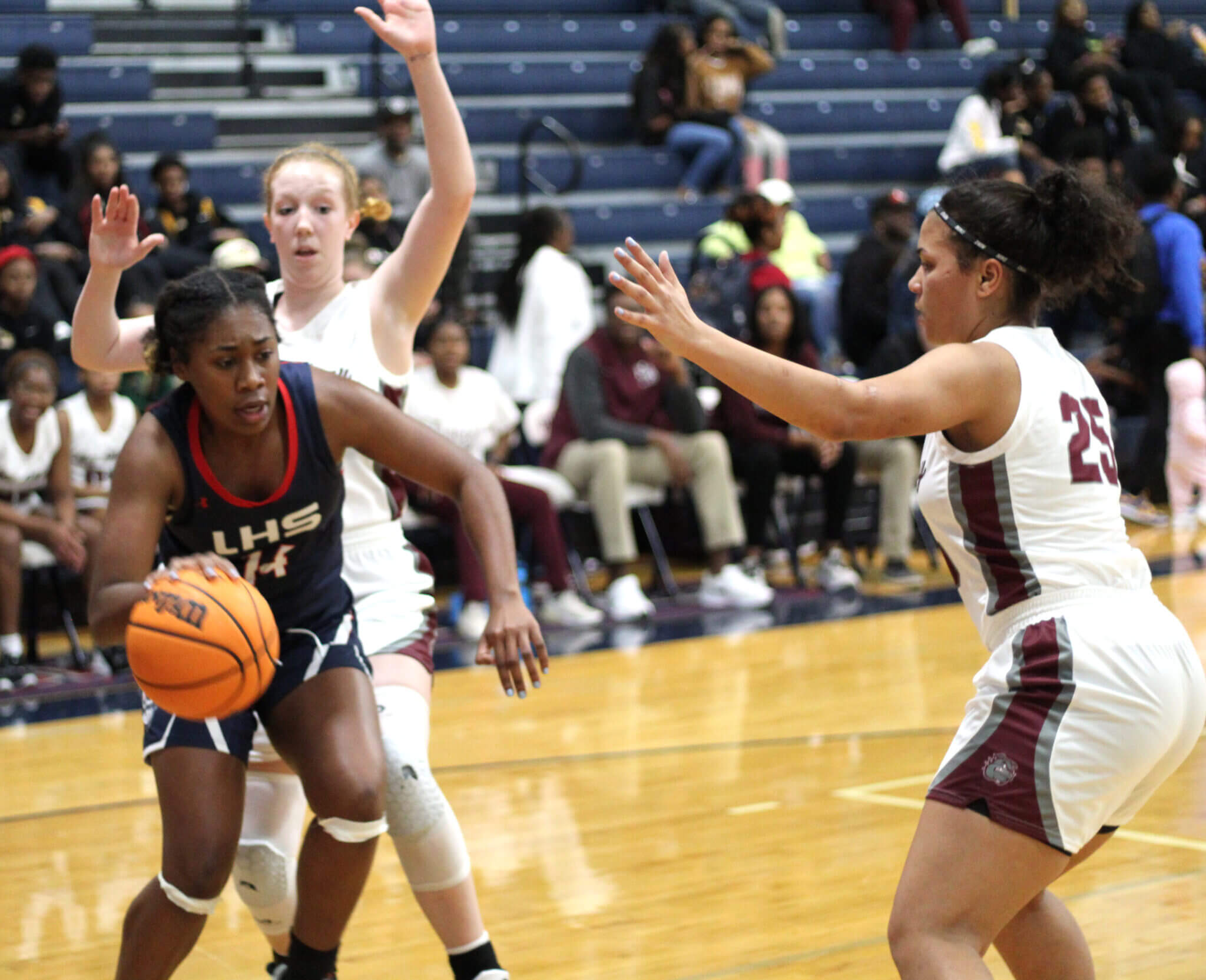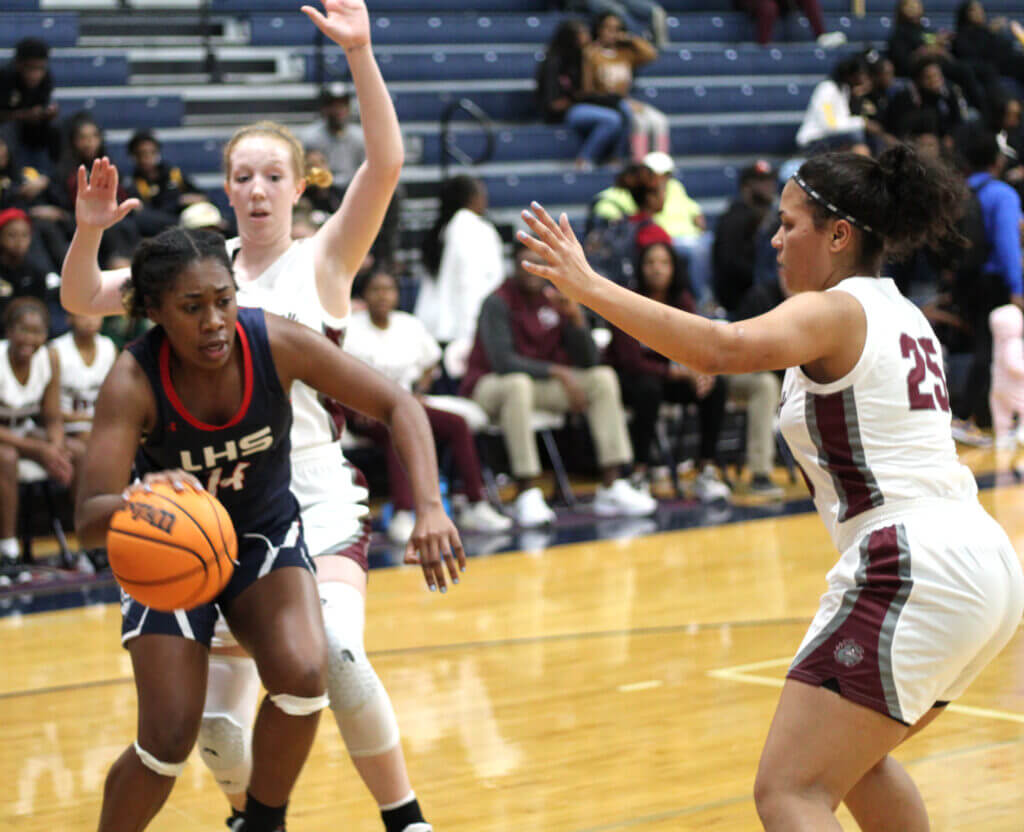 The deadlock continued in the third quarter, which ended with a 37-37 tie heading into the final eight minutes. Hannah Finley led New Albany with eight points in the quarter while Lewisburg was paced by balanced scoring as five players hit the scoresheet.
It was Izzy Goss who got hot when the Lady Patriots needed it in the fourth quarter, as two of her four three-point baskets came in the final frame. Goss finished with 14 points to lead Lewisburg.
"Izzy hit some huge shots for us tonight from beyond the arc," Lewisburg coach Kristen Coleman said.. "She found her rhythm and she knocked them down when we needed them."
Goss was followed by Irby with 13. Allie Carroll added nine more.
"We finally hit some big shots when we needed to," Coleman said. "We started making our layups when we needed to and made our free throws when we needed to."
Finley tallied a game-high 18 points for New Albany in the loss, an effort that included a pair of three-pointers.
Holly Springs defeated H.W. Byers 38-24 in the girls' third-place game Friday afternoon.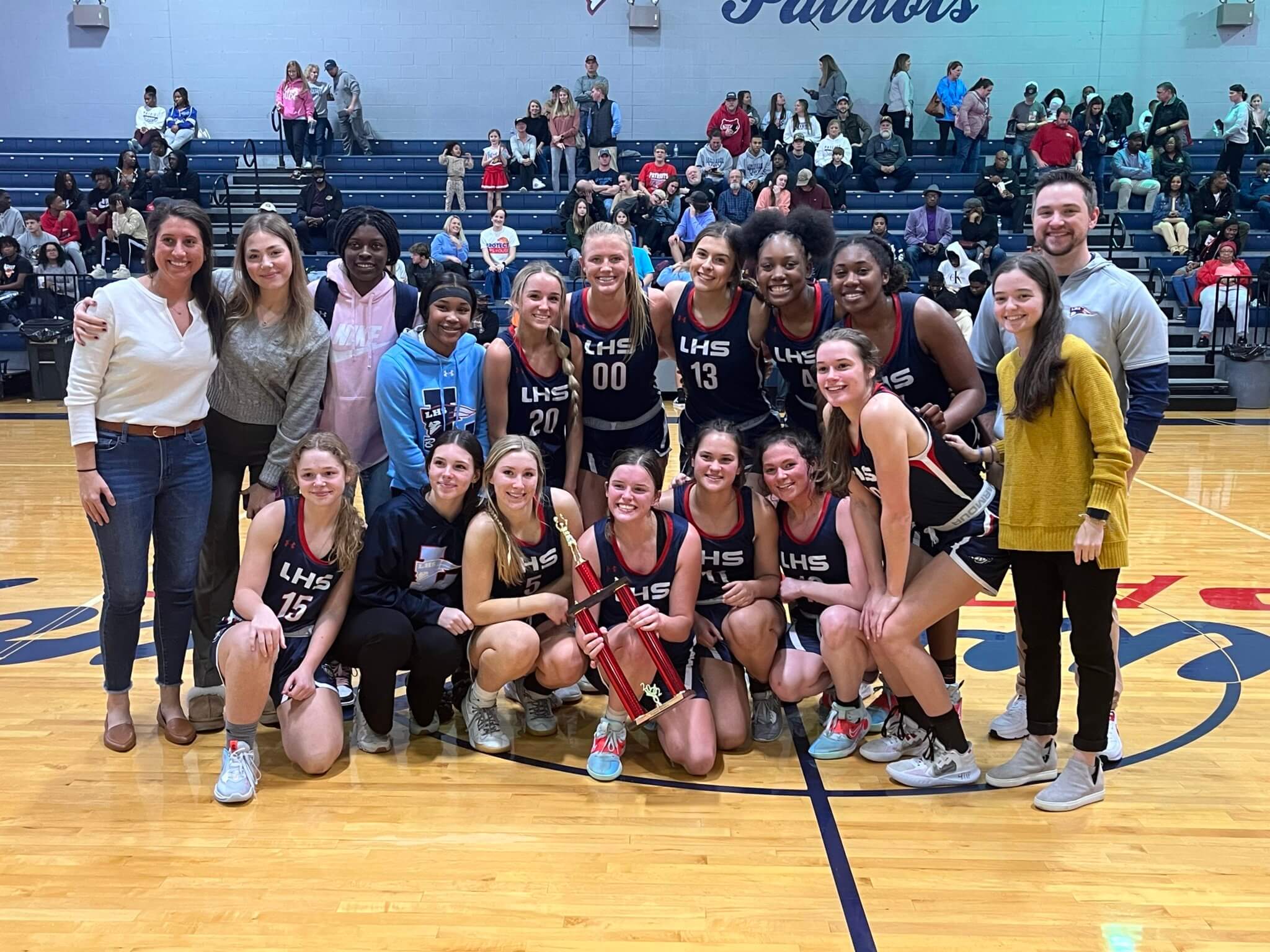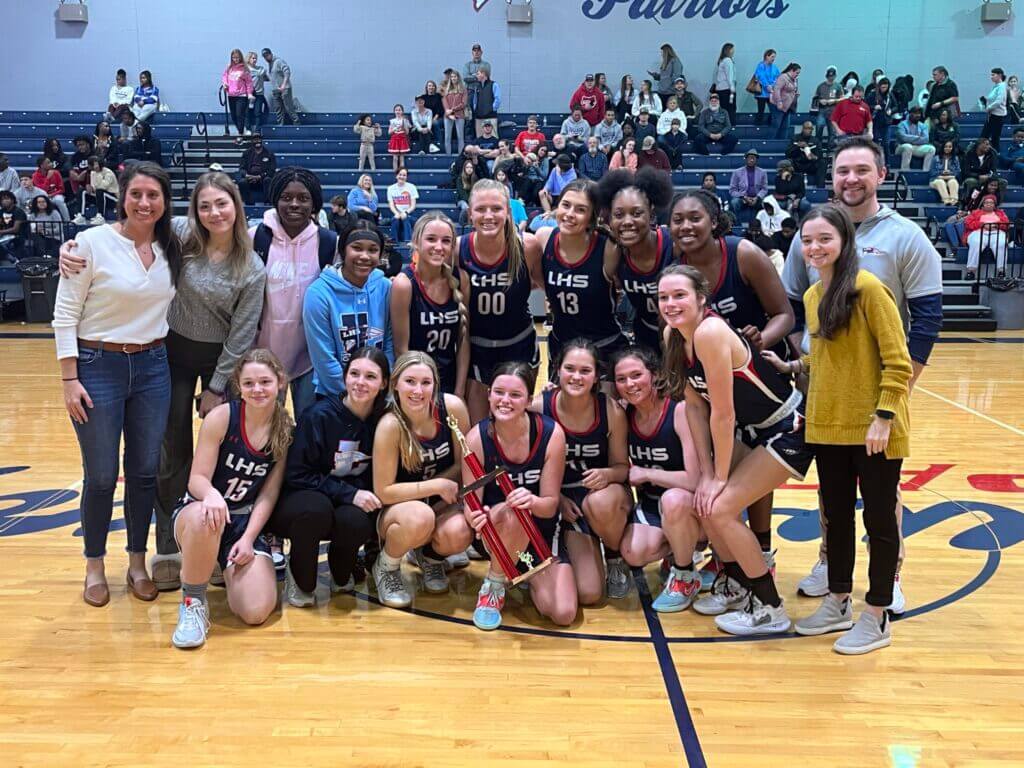 ---
LEWISBURG BOYS 62, LAFAYETTE (OXFORD) 46: One night after losing a home game for the first time this season, the Patriot boys took the consolation title of their tournament with a solid victory.
Both Lewisburg and the Commodores matched points in the first quarter, which ended in a 10-10 deadlock. Zamari Price had six of Lafayette's 10 points while Noah Jorgenson scored six of Lewisburg's 10 first-period points with a pair of three-pointers.
The Patriots turned up the defense in the second quarter, holding Lafayette to just eight points, all from Braylon Robinson. At the same time, Lewisburg got four points from Gage Haley and Keegan Riden to help the Patriots to a 24-18 lead at intermission.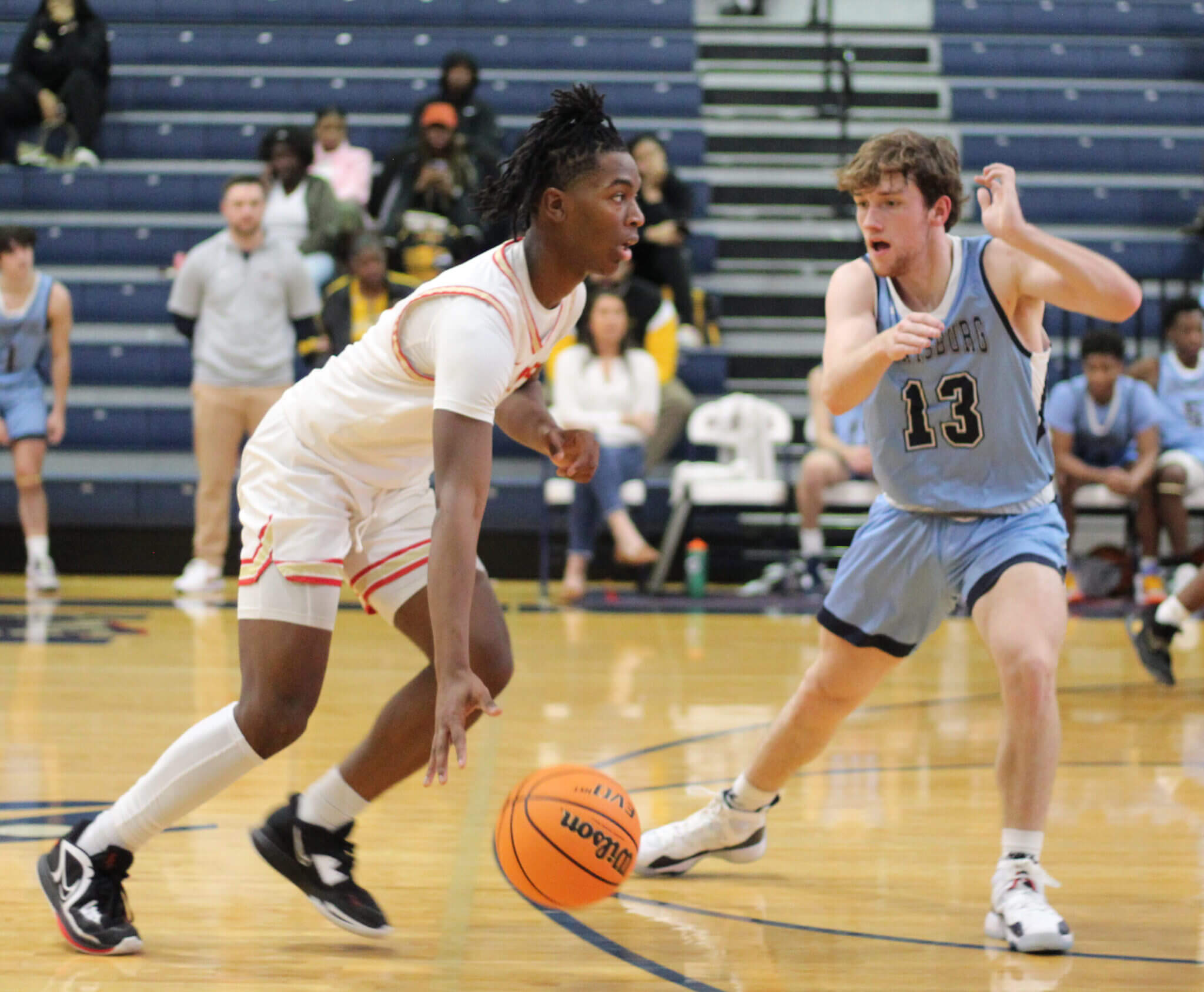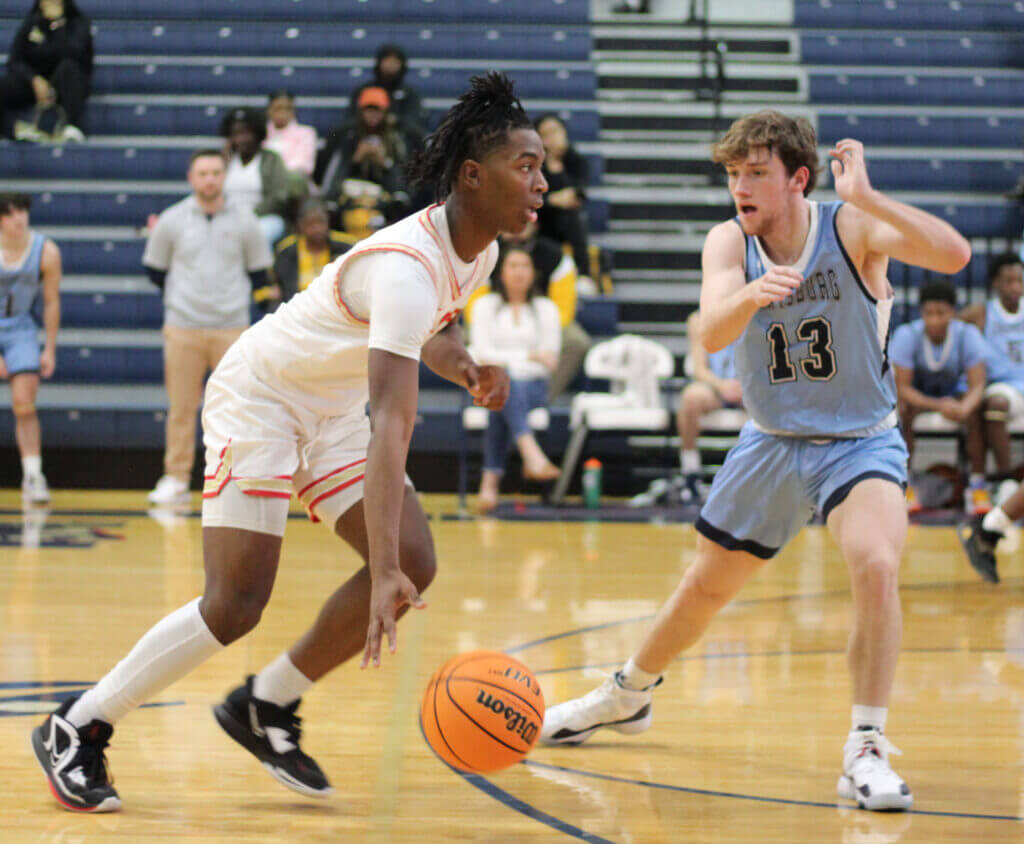 Offense took over in the third quarter to help put the game away for the Patriots, which scored 22 points to Lafayette's 15, finishing the quarter with a 46-33 Lewisburg lead. Eleven of the 22 points for Lewisburg came from Amarion Davis, that included five-of-six at the free throw line.
A 16-13 edge in scoring in the fourth quarter completed the 16-point win for the Patriots. Davis finished with 13 for Lewisburg while Jorgenson added 11.
"We didn't make a lot of shots in the first half, but overall they played well," said Lewisburg coach Zach Jorgenson. "We got some good energy in the second half off the bench. They gave us a few more shots and it worked out for us."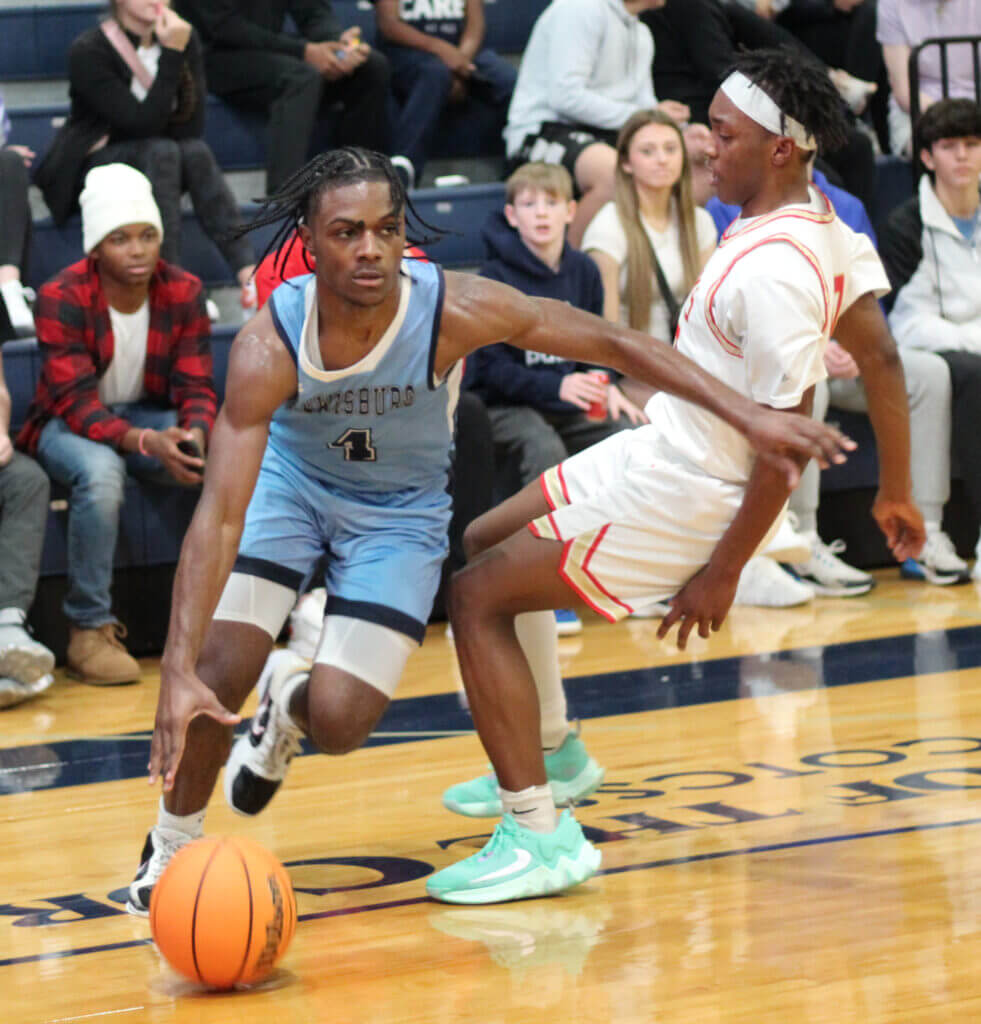 H.W. Byers defeated Lewisburg 66-55 Thursday night, sending the Patriots into Friday's third-place game. Byers won the tournament championship Friday with a 60-52 victory over Holly Springs.
---
Here's the Friday night DeSoto County scoreboard:
Prep boys basketball
Friday, Dec. 30
North Panola 68, Southaven 58
DeSoto Central 62, Independence 24

DeSoto Central: Ottabwa Dickson Jr. 16, Donovan Griffin 12, KJ Patrick 10
Coca-Cola Holiday Classic at Hattiesburg
Starkville 58, Horn Lake 47

Horn Lake: Kylen Permell 15, Kyren Pernell 14. Eagles first loss for the season.
New Hope Trojan Classic at Columbus New Hope
Wayne County 61, Hernando 53.

Hernando: Derrell Tate 12, Ryan Taylor and Justin Hammett 11.

New Hope 71, Center Hill 49
Lewisburg Holiday Hoops Classic Consolation
Lewisburg 62, Oxford Lafayette 46

Lewisburg: Amarion Davis 13, Noah Jorgenson 11
Prep girls basketball
Friday, Dec. 30
Pillow Academy 48, Olive Branch 40

Olive Branch: Brianna Black 16
Lewisburg Holiday Hoops Classic Championship
Lewisburg 49, New Albany 43

Lewisburg: Allison Irby 14, Izzy Goss 13
New Hope Trojan Classic at Columbus New Hope
NBA G League basketball
Memphis Hustle 118, South Bay Lakers 117

Hustle: Kennedy Chandler 29, Dakota Mathias 22.