FCA golf scramble played under near-perfect weather conditions
The Fellowship of Christian Athletes (FCA) held its 17th annual State Qualifying Golf Scramble on Monday, Aug. 28 under near-perfect weather at Cherokee Valley Golf Club in Olive Branch.
The top three finishers in gross and net categories qualified for the State Playoff at Mossy Oak in West Point. The top team in Gross was BankPlus with a 55 and in the Net category SouthGroup Insurance No. 1 won with a score of 50. 
Members of the BankPlus team are Michael Hensley, Collin McCrary, John David Sanders, and Billy Sears. The SouthGroup No. 1 team included Jay Thomason, Richie Schembechler, Richard Edmiston, and Josh Rowden.
With 60 teams competing, the event was supported by five title sponsors, seven corporate sponsors, 48 hole sponsors, five drink cart sponsors, 27 goody bag donors and 20 volunteer workers.
Gatorade supplemented the beverage inventory. Food service was provided by Tina Tatum's Coffee Central. The Big Green Egg drawing was won by Crye-Leike's Donnie Chambliss. Micah McCou, a senior at DeSoto Central and winner of this year's Bob Patterson Award, addressed the afternoon round about the plan of salvation.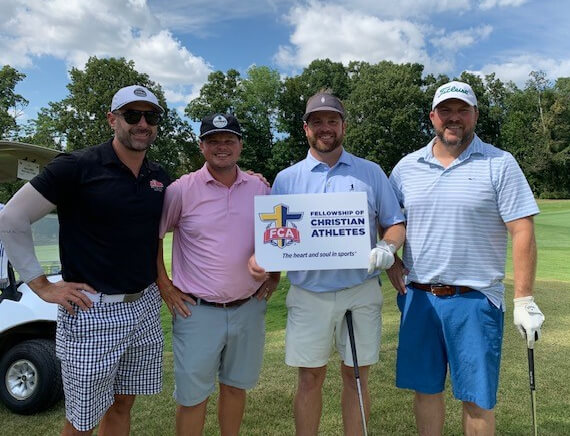 /shortcode