Charity basketball game to benefit Olive Branch High School
Photo: NFL linebacker KJ Wright stands inside Charlie Bibbs Gymnasium, where Friday's charity alumni game will take place. (Bob Bakken/DeSoto County Sports)
One thing you can say about NFL linebacker KJ Wright. After 10 years with the Seattle Seahawks and last season with the Las Vegas Raiders, Wright still knows how to come home.
The Olive Branch native, who was a football and basketball star at Olive Branch High School before playing football at Mississippi State and then the NFL, knows his experiences in the OB helped provide the opportunities that have led to a successful career, a Super Bowl championship ring and a Pro Bowl appearance.
Friday night, Wright returns home again and is getting a group of guys together for a little game of hoops. If you've followed Olive Branch basketball over the years, you'll know some of the names Wright rattled off getting together for the Inaugural KJ Wright Alumni Charity Basketball Game.
"We've got Ronnie Black, Justin Neely, Jon Jon Davis, Trey Lucas, and Joe Sharp, who scored 1,000 points in his career here," Wright said Tuesday. "Nathan Nash, Everett Morris, John David Little, a lot of guys. We have like 28 guys and it was really hard to say no to some people."
That should be enough to get some folks to come out to Charlie Bibbs Gymnasium in itself, but from alumni cheerleaders, an alumni dance team, three-point shooting contest, food trucks and award presentations, the 7 p.m. tipoff Friday night promises to be quite an event.
The $10 tickets have been going well already with about 800 already sold as of Tuesday, which means there's already been interest for what will happen between teams led by Wright and Neely. The game has the name charity inside, and Wright said that charity is his high school alma mater.
"I'm going to write a big check to whoever I have to write it to and whatever the school decides to do with it," Wright said. "There's baseball, softball, volleyball, wherever the money needs to go for different uniforms, shoes, that money can go directly to them."
It's not the first time KJ has stepped up for the school that set the foundation for what was to come in his athletic career. Boys' basketball coach Eric Rombaugh remembers four years ago in 2018, when the Conquistadors won the county's first-ever state boys' basketball championship.
The rings the champion Quistors are wearing came paid for by Wright.
"You think the hard part is winning the championship but sometimes it's even harder to raise money to get the kids their rings when they've earned that championship," Rombaugh said. "He's always been the kind of guy that gives back. That's who he is. He's from here and he's not embarrassed to say that."
Wright captains the White team and Neely leads the Blue team in Friday's alumni basketball battle. A live draft on Facebook picked the teams and Wright said it will put his team's strength against the speedy players on Neely's squad. KJ said Neely provides a good test for his team, remembering what Neely was like in high school.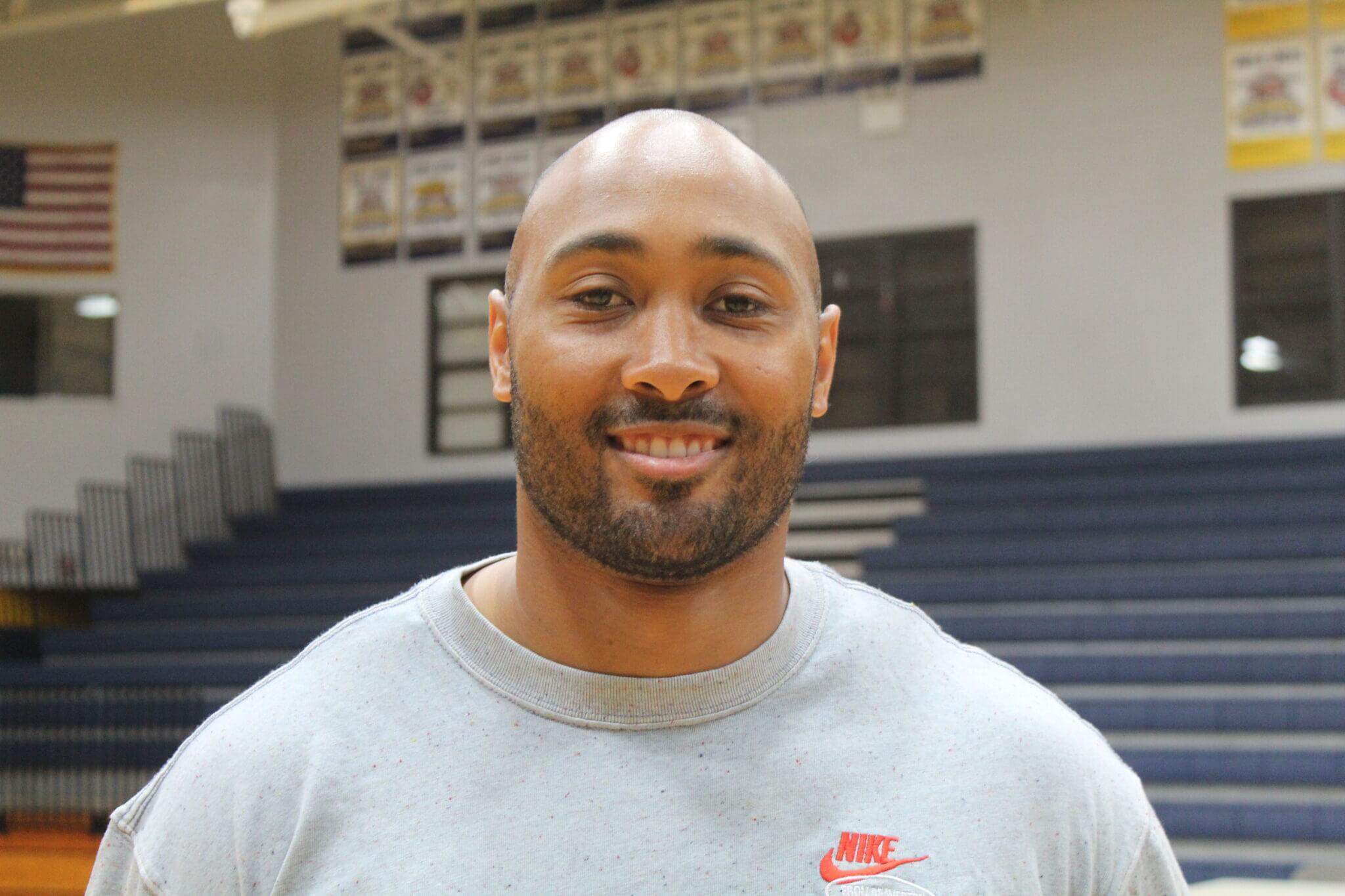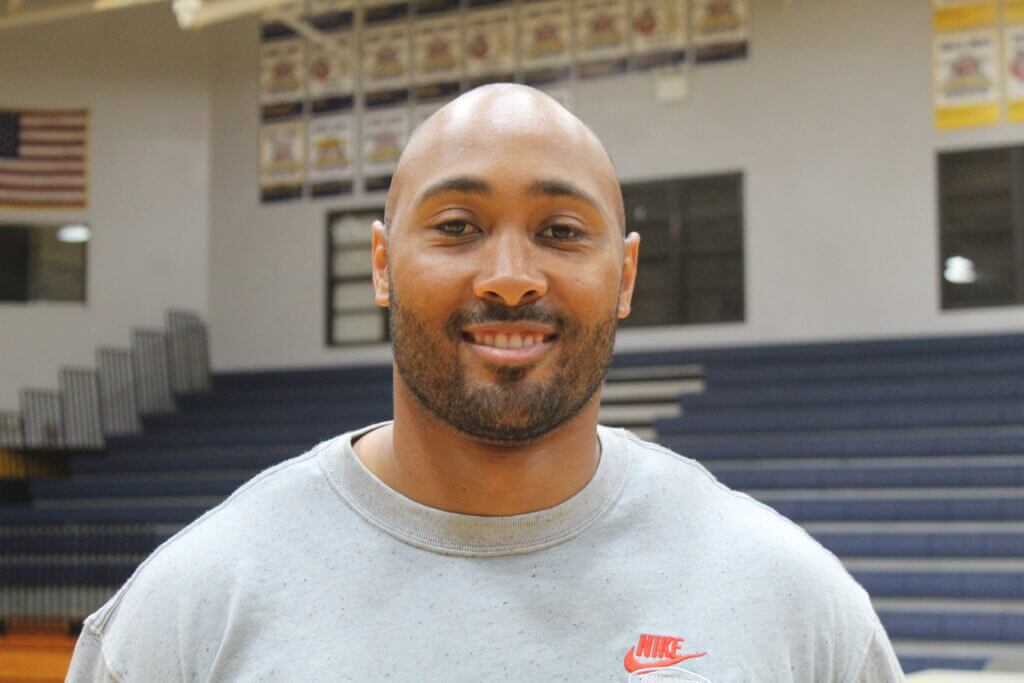 "Justin Neely was one of the first guys that I admired as a young cat," said Wright. "Coach (Andy) Orr was someone who said, 'if you want to learn what it looks like, watch Justin Neely.' He came in early, had a key to the gym as a high schooler and was just so dedicated to his craft. I loved watching him play. That's why he's captain of the Blue team."
KJ nearly moved away from football to only playing basketball in high school but was convinced to keep putting the pads on, a move he's thankful he made.
"I was always talented, I was always a big man," Wright said. "I lifted weights for football so I was a little more stronger and athletic than the guys I was out there with. I was the big man controlling the paint, dunking, playing tough defense and just having a good role for the team."
Along with basketball, there will also be philanthropy and community service awards and presentations in honor of Orr, who coached basketball at Olive Branch before a career as a school administrator, and Bobby Dillard, another Quistor name from the past, both of whom passed away in 2021.
"I've got to give a lot of credit to Cherri Colston and Erica Kelsey," Wright said. "They were two women that really came up with the idea about an alumni game. I've had my football camps in the past and that was fantastic but I was also a basketball player as well, so what better way to raise some money for the school and get all the people together and this city together."
Rombaugh is glad there's a Quistor alum like Wright who keeps giving back to his school.
"KJ's always been great about not only giving back to Olive Branch but always representing Olive Branch," Rombaugh said. "He mentions Olive Branch in his interviews and he doesn't have to do that. It means that we had an impact on his life and he's also had an impact on us."
But how many pro football interviews does KJ have left to do? This year will determine just what that answer will be for the unrestricted free agent linebacker. Year 12 in the pros for Wright will be in Seattle, or nowhere else.
"I've talked to the Seahawks about a possible return, so if it's not Seattle for KJ Wright, I'll be done," Wright said. "I went to the Raiders last year and I loved it but my family stayed back (in Seattle) and I was actually miserable so I won't be doing that again. So if Seattle wants to take me back and end it for year 12 I'd love to go back but if not that'll be it."
You'll be able to buy $10 tickets for Friday's alumni charity game online at Eventbrite. Tipoff is at 7 p.m.