Special meeting wraps up Hernando terms
Photo: Mayor Tom Ferguson presides over his final Board of Aldermen meeting on Tuesday, June 22 in Hernando. (Bob Bakken/DeSoto County News)
The current Hernando City Board of Aldermen had a couple small bits of business to do before a new Board takes over on July 1, so a special meeting of the board was held Tuesday evening to conduct that business.
The short meeting at Hernando City Hall was the final meeting for City Aldermen Jeff Hobbs and Gary Higdon, and City Alderwoman Cathy Brooks. Outgoing Alderman and state Sen. Michael McLendon did not attend the special meeting Tuesday evening.  
Tuesday was also the final time Mayor Tom Ferguson presided over a Board meeting. Chip Johnson returns to the position as the new mayor officially on July 1.
Hobbs, Brooks, Higdon, McLendon, and Ferguson, all will not be part of the city's governing body when new terms begin in July. Hobbs lost a bid to become Alderman At Large and replace W.I. "Doc" Harris in the April primary. Brooks, McLendon, and Higdon chose not to run for re-election, and Ferguson lost the April primary to Johnson.
In their place, in addition to Johnson, Bruce Robinson won election in the April primary to represent Ward 3, Chad Wicker won a primary vote to represent Ward 4, Beth Rone Ross will represent Ward 5, and Ben Piper moves into the seat to represent Ward 6.
After approving the agenda and the minutes from the June 15 meeting, aldermen moved to approve the closure of Center Street from Hernando Baptist Church to the County Courthouse the evening of July 2 for the Hernando Optimist Club's Independence Day parade at 6 p.m.
The board then recognized Nottinghill subdivision resident Jon Goss and his family. They came to the board meeting to make a special presentation to Waste Connections employee Craig White, whose quick action helped save lives during severe weather.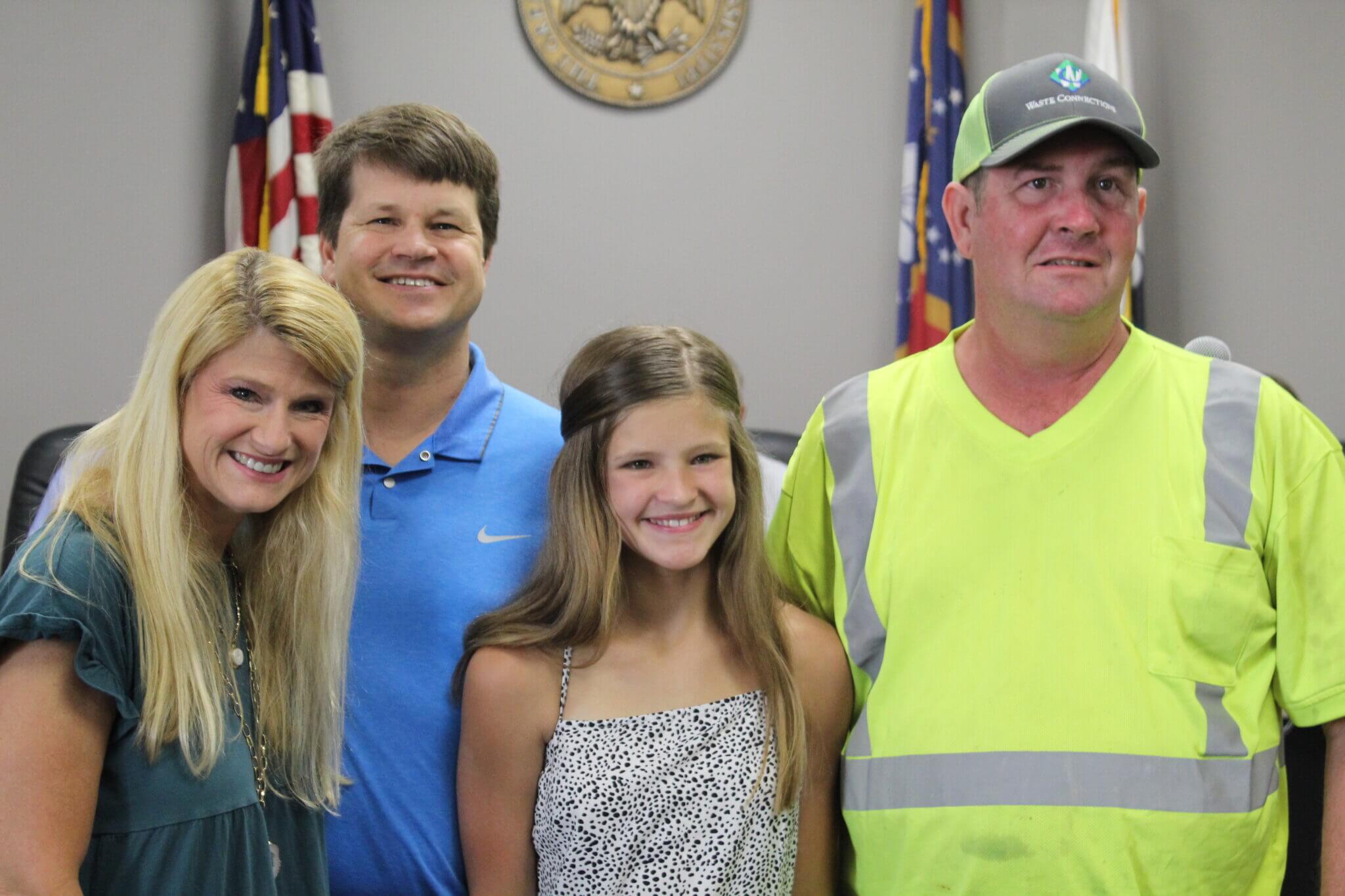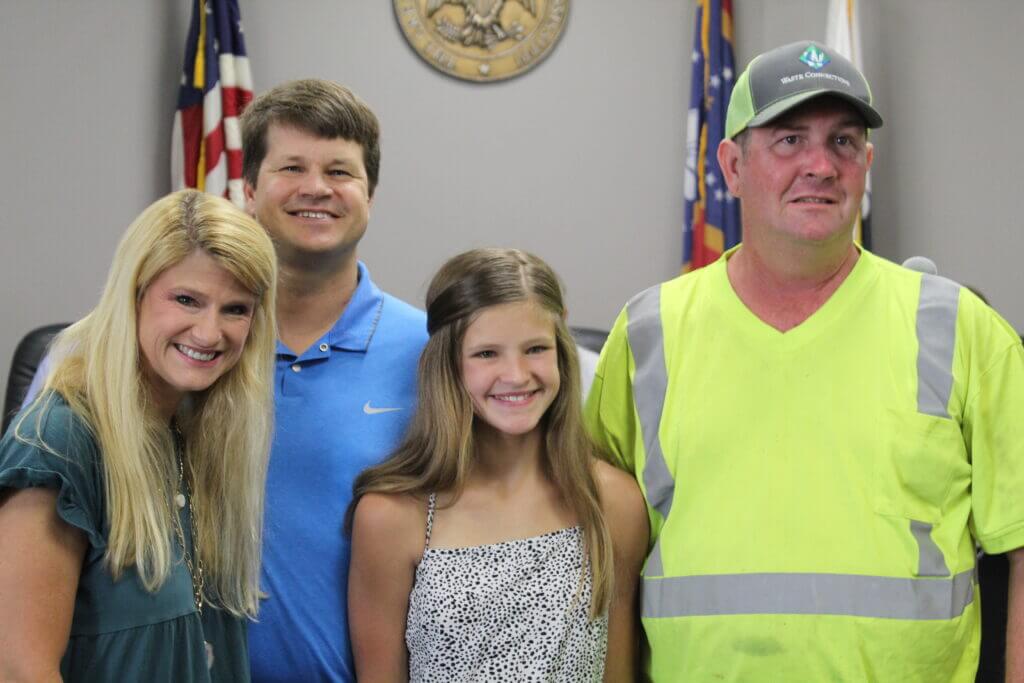 During the storms of March 17 that went through the city, the Goss residence was struck by lightning. Goss said White was in the vicinity and saw when the lightning strike happened.
"My girls were luckily out of town that day," Goss said. "The house shook with lightning and I knew something was going on, but luckily Craig (White) got out of his car, knocked on the door and said the roof was on fire. It allowed us to call 911 and get the fire department out before the smoke alarms had actually gone off."
Goss said a lot of the family's possessions and keepsakes were saved, thanks to White's quick action. They presented White a gift card token of appreciation. The Goss home is undergoing repair but likely won't be ready until late this year.
"Waste Connections has been very good to the City of Hernando," Ferguson said.
With that, the short meeting then came to adjournment and an end.
The new board and Mayor Johnson will be sworn into office on Friday, June 25, starting at 12 noon.