Officials review site for proposed fire station
Photo: From left, Bridgetown Assistant Fire Chief Steve Reeves, DeSoto County Fire and EMA Director Chris Olson, Supervisor Board President Michael Lee, developer Burke Hendrix, and Bridgetown Fire Chief Jerry Sides. (Bob Bakken/DeSoto County News)
"At least we have a timeline." Those were the excited words of Bridgetown Volunteer Fire Department Chief Jerry Sides Thursday afternoon after he got a chance to see where a new Fire Station #2 would be located along Getwell Road north of Holly Springs Road.
The developers of the Short Fork Farms project are donating two acres of land at their development site east of Getwell and north of Holly Springs Road that would house a fire station.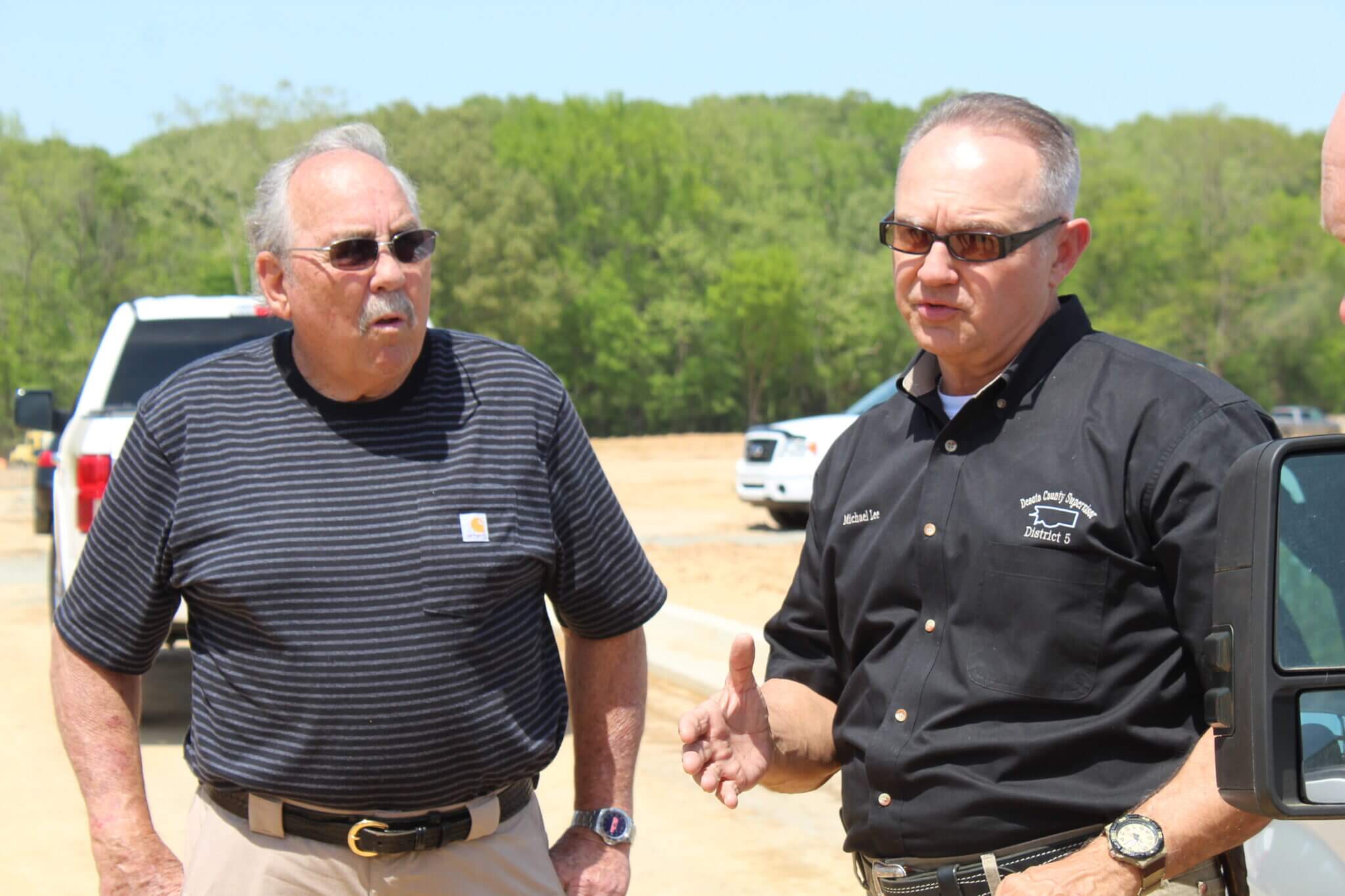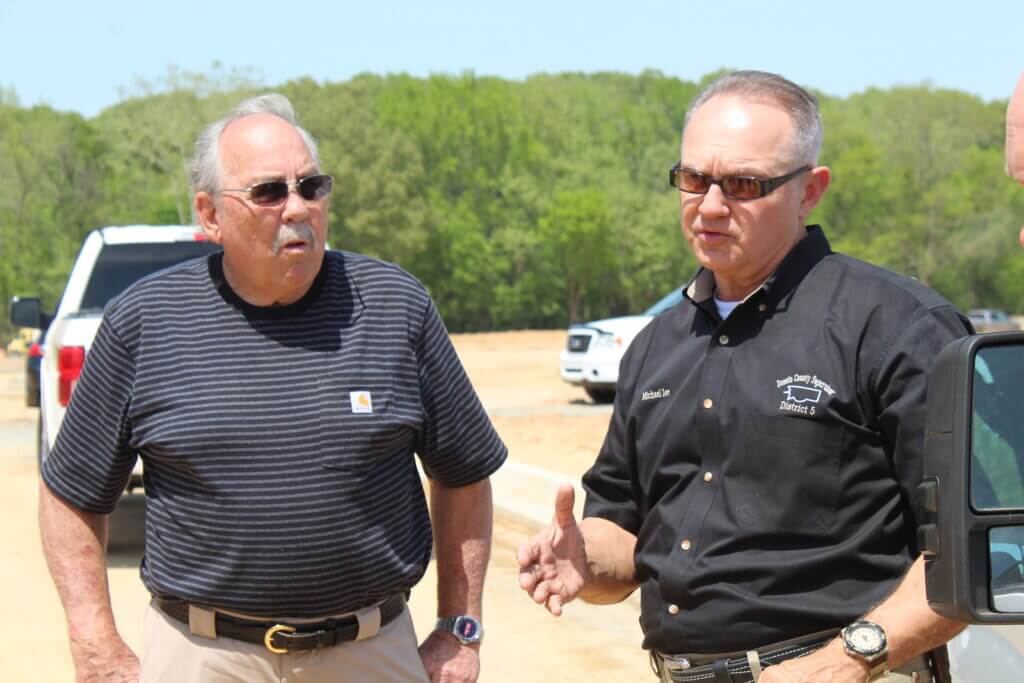 Sides said the homes in the area would benefit from a closer location, compared to the current fire station, which would remain operating for the northern part of the Bridgetown coverage area.
Short Fork Farms, a 951-acre development of about 600 homes, plus a town center, offices, and other amenities, would definitely benefit from the close proximity of fire protection located at the site.
The search for a new fire station site has been about six years in the making, Sides said, so the land donation is especially welcome. He adds the current homeowners in the area would see a substantial benefit in insurance premiums when a new fire station is built.  
"As it stands right now, about a mile and a half up the road, there's a community up there with a line in the middle of it," Sides said. "Half of those folks are in a "10"-rated insurance area. The other half are in our fire district and they are at a "6." It could mean somewhere between $600-$800 a year out of their pocket savings in premiums."
Homes that are rated "10" pay the highest premiums and the rates typically go lower as the rating number goes down.
Supervisor Board President Michael Lee said a quicker response time and the insurance rating improvements makes the new fire station especially important.
But the work on the fire station is just beginning, Lee said.
'The next step will be to work with the owner of the property and the Bridgetown Fire Department to be sure that they legally own the two acres so they can come in," Lee said. Whatever they have to do to legally donate this property. Once that happens, my understanding is the developer agrees to come in and help clear trees to where it will be a flat piece of property to work on and help us out on that part."
But, as Chief Jerry Sides said, "At least we now have a timeline."