'Obsessed' with Lululemon
Photo: Some of the items inside "Obsessed" in Hernando. (Bob Bakken/desotocountynews.com)
Have you ever liked something so much you wished you owned the store? In the case of Charlotte Withrow, that's exactly what she did. In fact, Withrow became so obsessed with a specific brand of clothing, that's what she named the store.
"I'm so obsessed about Lululemon that I opened a store," Withrow said.
The obsession has grown to where Withrow now has three, and soon to be four stores, including the one she opened earlier this summer at 2534 McIngvale Road in Hernando, which she calls, "Obsessed."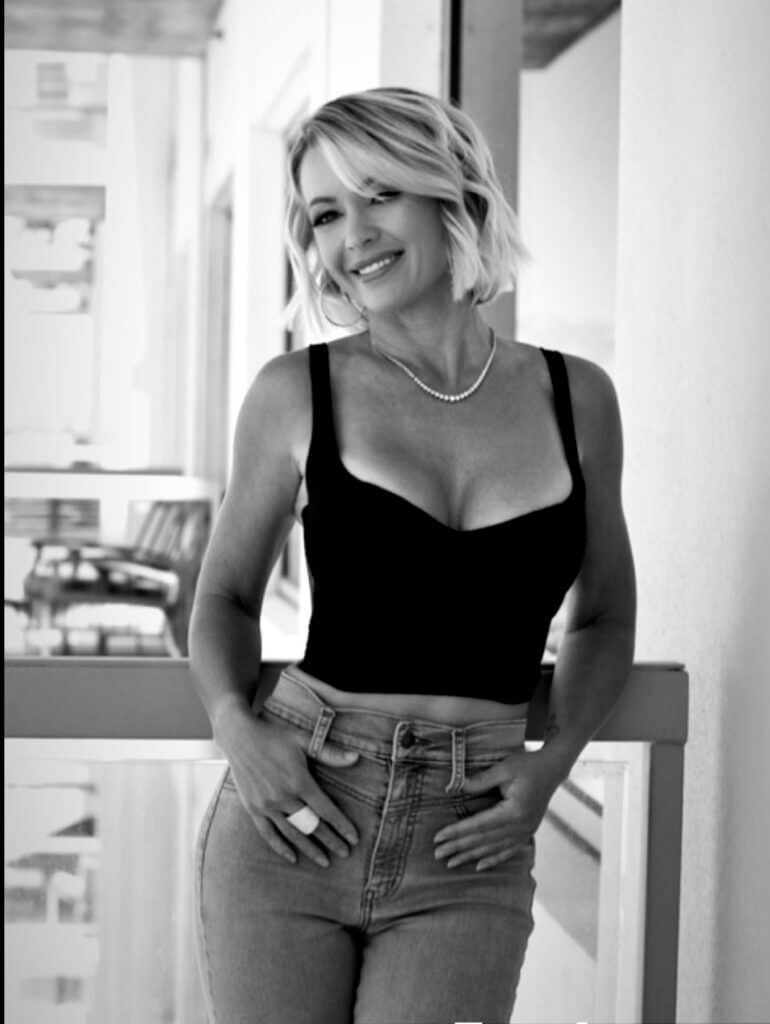 Fashion-conscious women know what Lululemon is about, but if you don't, Withrow said Lululemon is among the most popular brands of clothing there is.
"Lululemon is the number one brand of clothing in the United States," Withrow said. "It's just a higher-end athletic wear, but athletic wear has become the new everyday wear. It's a very fashion-forward, very cute athletic wear that doesn't look like athletic wear."
And people are buying it. Lululemon reported in September revenue increased by 29 percent to $1.9 billion for its second quarter of 2022.
Withrow has been in retail her entire life, having as many as three stores on the Oxford Square at one time, she said. Withrow said she also had stores in Starkville and Fayetteville, Arkansas.
However, it was her 19-year-old who got her into selling Lululemon.
"When COVID hit, we needed extra income like everybody else did, so she got me to join this Facebook group," Withrow said. "I joined the Facebook group and started flipping used items and it got to where I was buying a lot and reselling a lot."
As a result of the Facebook group where she was reselling used Lululemon apparel, which Withrow said has a large markup and demand, even used, Withrow was approached about buying and selling "NWT" Lululemon, short for "new clothing with tags."  
The items in her store are that kind of apparel. She buys it by the pallet but never sees what she has until she takes possession of that pallet of clothes.
"I am an independent reseller, which means I am not authorized by Lululemon to resell their product, however, they put the product out there to wholesalers, sell it by the pallet and I buy it from the middle person," Withrow said. "When I buy, I buy blind. I don't see it, I don't get sizing, I don't get anything. It just comes to me in a box."
Withrow added the demand for Lululemon, even in the secondary market, is strong.
"There is a huge secondary market for Lululemon," she said. "They hold their value better than any line of clothes I've ever seen."
Withrow started her Hernando store at the beginning of August, after her husband Jason, who builds in-grown swimming pools, noticed the growth and potential for the Hernando market. 
"Jason is up here a lot and told me that Hernando is booming and will 'blow up' in the next 5-10 years," Withrow said. "I like to go where there is no Lululemon store."
The connection with her store also continues on Facebook, where Withrow has more than 30,000 members in her group Obsessed Inc. 
In addition to Hernando, Withrow is moving out to locate in Columbia, Missouri and in Tupelo.
"In the end, I'll have four stores by the end of the year," Withrow said.
Obsessed is located at 2534 McIngvale Road and is open Monday-through-Saturday from 10 a.m.- 6 p.m., Sundays from 12 noon-5 p.m.
Known for its women's apparel in particular, Lululemon also offers men's apparel, and accessories, such as bags, caps, gloves, and more.  
It's certainly worth a stop in to shop and learn about what Lululemon is about, but be careful, you too may soon become 'obsessed' with Lululemon.