DeSoto Civic Garden Club's "Tip of the Month"
Members of the DeSoto Civic Garden Club zeroed in with their computers for the May "Zoom" meeting which was held in each of the club members' homes. At that time, plans were discussed for the club's upcoming calendar year which begins in June 2021 through May 2022.
Featured "Tip of the Month" of the meeting was the use of unusual containers such as a kitchen colander which housed a mass arrangement of spring flowers designed by President Emilie Michael. The contents of her design featured peonies, wild phlox, petunias, and verbena that were all planted in the colander for a festive garden arrangement.
The DeSoto Civic Garden Club is a member of the National Garden Clubs, Inc., Deep South Garden Clubs, Inc., and The Garden Clubs of Mississippi, Inc., Hills and Delta District.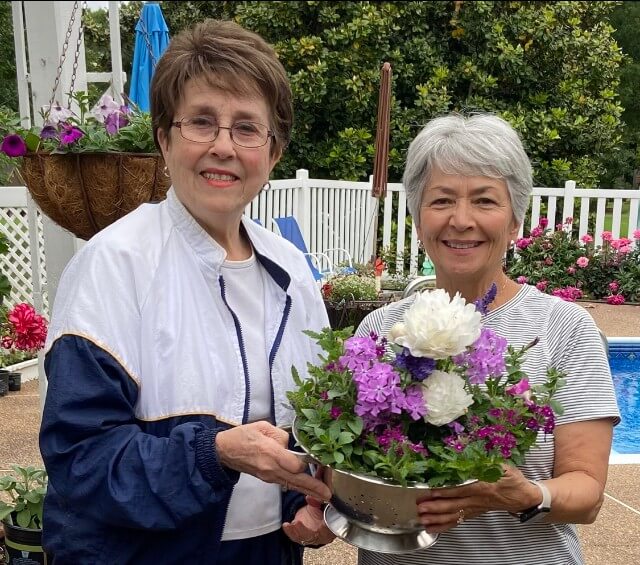 Submitted item and photo
.