Coroner decries COVID-19 death media reporting
THE VITALS: County Coroner Josh Pounders took to social media to express frustration over how members of the news media are presenting information on deaths from coronavirus.
THE DETAILS: The man elected to deal with death on a daily basis in DeSoto County is upset with how many deaths are listed as being caused by coronavirus, when in fact the virus may only be an underlying cause and not the primary cause for loss of life. 
Josh Pounders went to social media Friday and took what he described as "incompetent" media members to task for their reporting of deaths in the COVID-19 pandemic.
Pounders said DeSoto County's death rate is usually among the highest in Mississippi, regardless of cause, due to the county's population being among the largest in the state and it also being a part of the Memphis metropolitan area that also includes Shelby County, Tennessee and Crittenden County, Arkansas.
"Each month in DeSoto County year round we average 125-145 deaths of many different circumstances," Pounders wrote.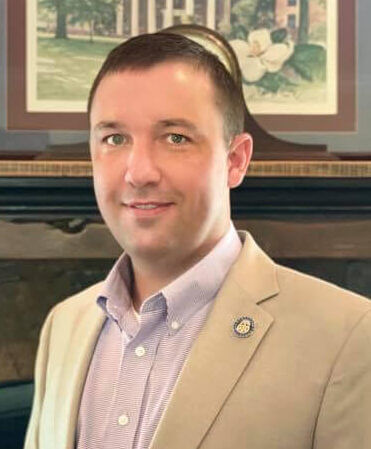 In November, Pounders' office completed 152 death certificates of all circumstances involved in those deaths. A number of those were people who came from other counties to DeSoto County for health care or comfort care at the end of their life, Pounders said.
While acknowledging the tragedy of death and the pandemic, Pounders said the virus is not the main cause for November's numbers being above the average number of deaths seen in DeSoto County each month.
"Though COVID-19 is real and we have no doubt seen some tragedy from it, the majority of people who don't have major medical problems or a prior terminal illness are surviving this virus or the total death numbers each month would be drastically higher than normal," Pounders noted.
To explain his point, Pounders wrote about a terminal patient who recently passed away but whose positive test for coronavirus was included as an underlying cause of death.
"This person had metastatic lung cancer that had spread to the liver and bones," Pounders said. "They were on hospice care because the family and doctor agreed that due to the cancer, the end of life was near. They happened to test positive for COVID several days prior to death. COVID is listed as an underlying cause of death and cancer is listed as primary."
The patient can then be counted among the numbers reported on media reports as being caused by coronavirus, when it actually is not the real reason the patient died.
"A very large majority of the numbers you see reported by the news media as 'COVID deaths' are deaths like these with zero mention of the real facts," Pounders said. "I feel for any family who has lost a loved one for any reason during this past year during all the smoke and mirrors created by incompetent news media reporting."
Pounders' post about COVID-19 death reporting is found on his Facebook page at https://www.facebook.com/josh.pounders.5/posts/10214675001707889
When he recently decried that if he lived in DeSoto County, he would "be afraid to leave his house" because of the county's high number of cases, Mississippi State State Department of Health State Health Officer Dr. Thomas Dobbs failed to factor in his comments the close proximity DeSoto County has to Shelby County, Tennessee and that people go back and forth between the counties for work and other activities.
It should also be reported that, as of Thursday, the recovery rate in Mississippi based on cases versus deaths is 97.6 percent. About 5.3 percent of the state's population has been diagnosed with COVID-19 since the pandemic started in March and about .88 percent of the population, or about 26,000 Mississippians, currently have the virus.
However, state health officials Friday did report another daily record high for cases with 2,480 additional positive cases. MSDH reported 37 new deaths. DeSoto County again did not report any deaths related, either directly of indirectly to coronavirus, but now has a total of 10,483 case reports that emanated from the county.  The county's death total for the pandemic remains at 104.