Baby girl is first 2023 newborn at Baptist-DeSoto
Photo: Little Kamauri Anderson and mother Brenda Pegues of Holly Springs. Kamauri is the first baby born at Baptist Memorial Hospital-DeSoto for 2023. (Bob Bakken/desotocountynews.com)
The first reported new bundle of joy for 2023 in DeSoto County is a little girl born the morning of New Year Day.
The first baby of the New Year at Baptist Memorial Hospital-DeSoto in Southaven was Kamauri Anderson, born Brenda Pegues and Roderickious Anderson of Holly Springs.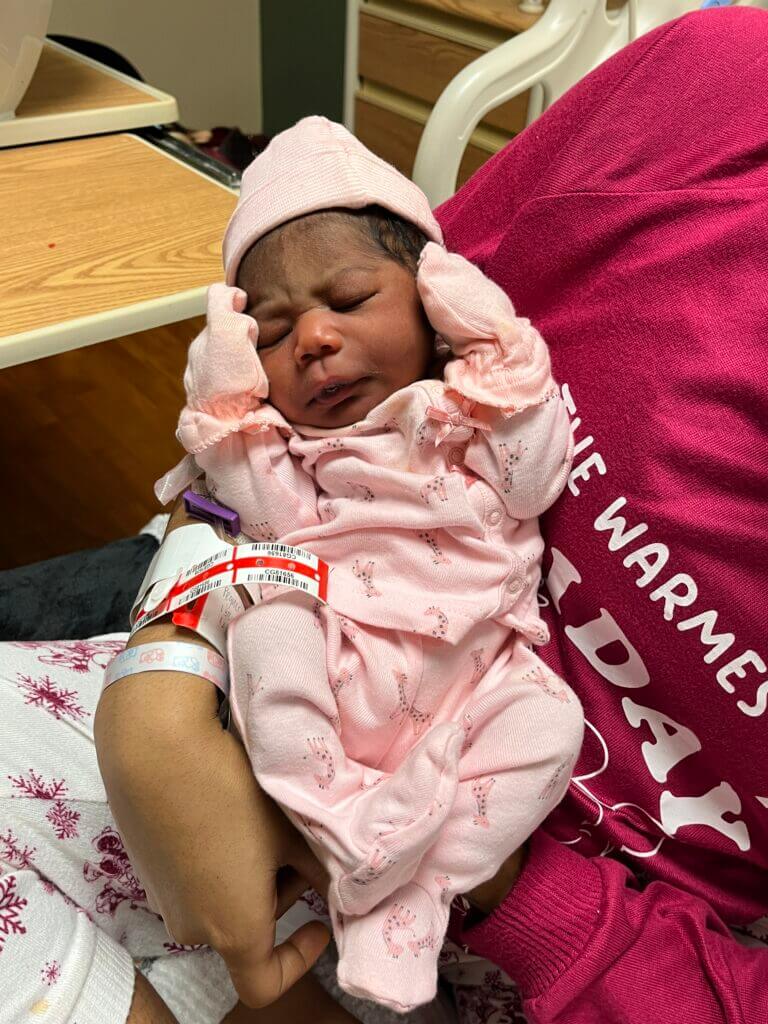 Kamauri came into the world about 8:05 a.m. on New Year's Day, weighing five pounds, 13 ounces. She was 18 inches long,
Pegues said Kamauri was a quick delivery, arriving after about seven hours of labor.
"I thought my epidural was going to run out but luckily it didn't," Pegues said. "My water broke and I really didn't have any contractions until I got here (to the hospital). I just went from seven to 10 (centimeters) pretty fast. It was shocking."
Pegues said Kamauri's original due date was Jan. 10, so she came nine days early.
As the first baby of the New Year at Baptist-DeSoto, Brenda and Kamauri will bring home some extra baby supplies, diapers, wipes, shampoo, and other different necessities for caring for the baby.