Additional positive cases found in jail testing
The Friday, Sept. 11 testing of inmates and staff of the DeSoto County Adult Detention Center in Hernando has resulted in 11 additional inmates coming up positive for COVID-19. None of the center staff members tested positive.
A total of 22 inmates have been found to have been infected with coronavirus since the pandemic was first declared, still a remarkably low number, according to Detention Center director Chad Wicker.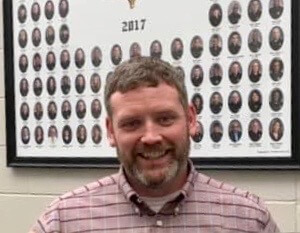 "We are very pleased with the results that we did receive," Wicker said. "Eleven additional positives out of over 400 people I think is just a very good number. I think it shows the competency of our staff and their ability to address a crisis, work through it, and that's what we've done."
The 11 new cases found at the Hernando facility included six who were already in quarantine due to their contact with the 11 trustees who were initially found to have the virus. That discovery came earlier in the month and caused the state Department of Health and National Guard to come in and do Friday's mass testing.
Wicker pointed out the results mean only five additional cases have actually come into the facility, cases found by the mass testing on Sept. 11.
"The initial 11 trustees have recovered and are back in the general population as of this (Wednesday) afternoon as their 10-day quarantine is over, according to CDC guidelines," Wicker said.
It took about 90 minutes to conduct Friday's mass testing inside the Adult Detention Center. A total of 265 inmates were tested along with the 36 staff members. There were some inmates, 108 in all, who were not tested. Wicker said legalities and other factors were there that kept them from being checked for coronavirus.
"The Health Department will not hold them down and give them a test," Wicker explained. "They have a legal right to refuse a test. None of those inmates were showing any symptoms and some of these guys were getting out the next day or later that day and there really was not a reason to test them."
The 11 new cases are now in quarantine and will remain in quarantine for as long as the CDC requires them to be isolated.
Meanwhile, the battle against coronavirus inside the jail will continue and Wicker credits his staff for their hard work in fighting its entry into the facility.
"We have a tremendous staff here," said Wicker. "They have dedicated themselves the last 6-8 months to fighting this crisis. They're coming to work every day in a risk environment where they could possibly bring the virus back home to their family. The detention staff has done a great job and they've been outstanding."
Visitors continue to not be allowed inside the center. Video visitation continues through a Facetime-like system where the visitors are at a remote location. Religious services have been scaled back out of concern for the people who come and conduct those services, many of whom are elderly or immuno-compromised people.
Trusty activity, such as what initially resulted in the positive case discovery, continues to be suspended, Wicker said, until he and Sheriff Bill Rasco determine it is safe to allow outside work to resume.
Wicker also had a word of encouragement for families of inmates who may have contracted COVID-19.
"We always provide a high level of care and we're going to continue to provide that high level of care to the people who are infected with the virus," he said. "We have an obligation to provide it to them and we are going to continue to do that. I would argue that these guys get better care here in custody than they would outside and we're going to continue to do that."