A 'cool community': Hernando visions a more vibrant Main Street
Photo: A conceptual image was shown of what a pop up park under the Hernando Water Tower could look like. (Bob Bakken/desotocountynews.com)
An idea of what Hernando can be and look like was recently presented by members of a team that spent two days in the DeSoto County seat.
Hernando Main Street was among 11 Mississippi communities each awarded a $25,000 USDA Placemaking grant to fund the team to come, get public input, and then offer project suggestions. Funding of $2,500 will then be available for the city to put one of the suggested projects into reality.
The money comes from the USDA Rural Partners Network and came with the title, "The Place: Map + Design + Build Project."
Ben Muldrow, with urban planning firm Arnett, Muldrow and Associates of Greenville, S.C. was among the team members who were in Hernando recently.
"I think the biggest thing that we want is for the community to see opportunities to give people places to fall in love with Hernando," Muldrow said.
Part of the team's research in Hernando was asking the public the access and needs for broadband internet. A representative from the state's Broadband Expansion and Accessibility of Mississippi was there, asking people to take and send in speed tests and also point out areas in the city where high-speed internet may be lacking.
The team also asked for and offered suggestions about how Hernando can become a vibrant place, a "cool community," as Muldrow suggested. "Noted in the initial comments was how the Courthouse Square could be made a more vibrant space. Muldrow said it could become a spot with movable chairs, shrubs, flowering grass, and other items that could attract people to make more use of the space.
"Whether we're talking about bistro tables that are movable, that are clustered together in ways that lets them spend time on the square," Muldrow said. "Or just doing fun things, like lawn games, cornhole and giant Connect Four. Being able to simply give people permission to spend time together."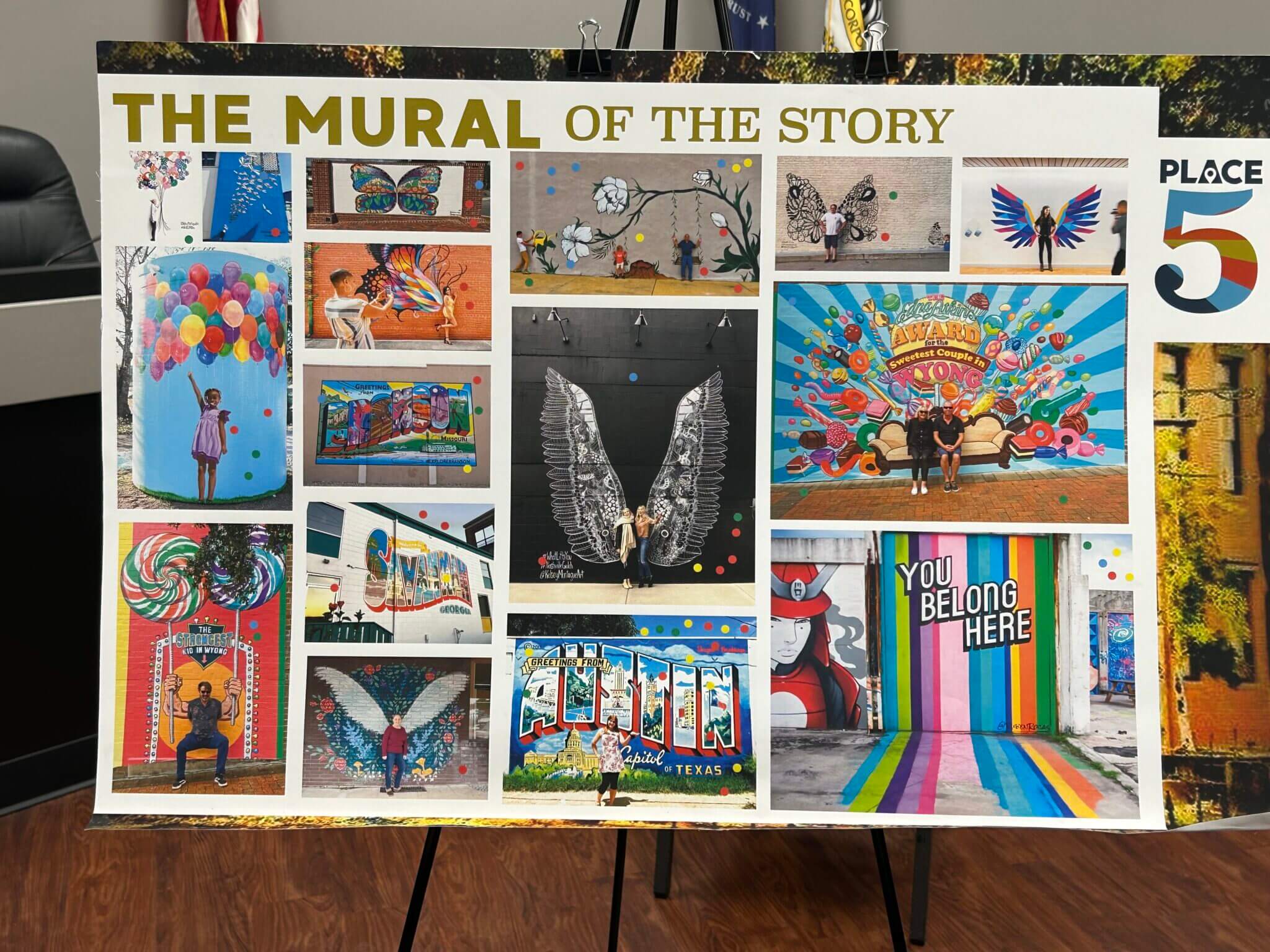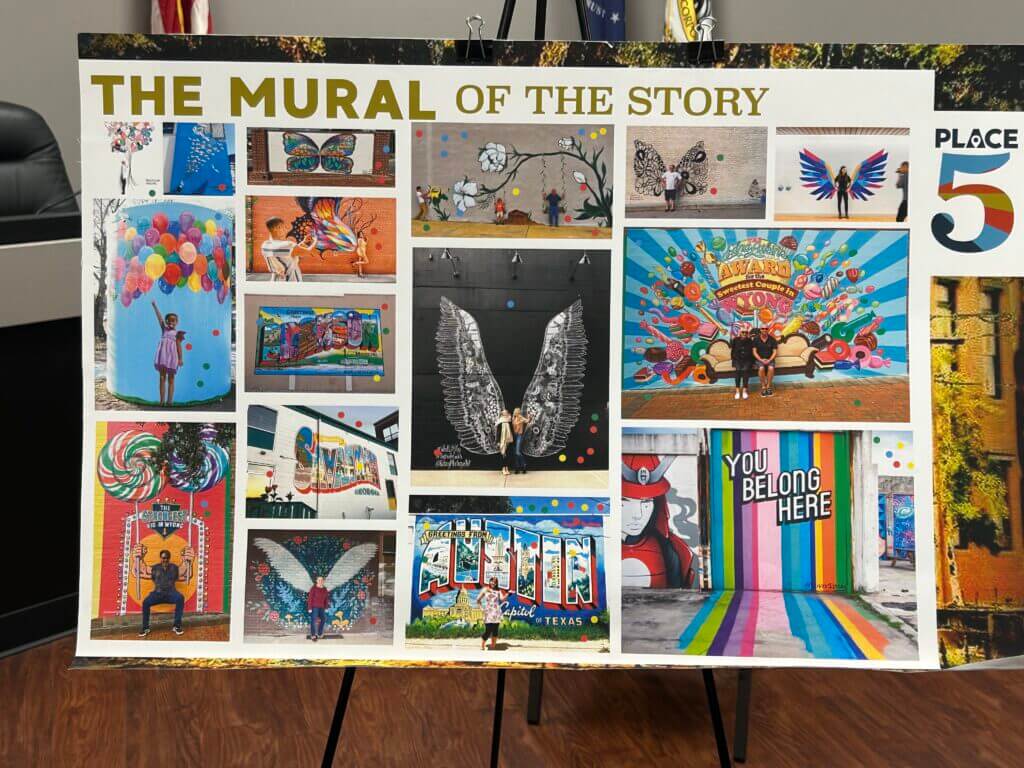 The team did note the swooping curves around the courthouse should be reconfigured, aging trees be possibly removed in favor of supplemental trees, and ornamental lighting being added.
Several pop-up parks were looked at with various possible locations, including the courthouse, some current vacant lots, even the area around the iconic historic Hernando Water Tower.
"There is no doubt to anyone that the Water Tower has become a symbolic icon on Hernando," Muldrow said. "The city expressed some interest in being able to maybe give people an opportunity to spend time in the base and the shadow of the Water Tower."
But Muldrow also said there was one plan the
"We were looking at several pop-up parks, whether we were activating the county courthouse square, whether we're talking about activating some temporary vacant lots," Muldrow said. "But I think one of the biggest things we focused on was an initiative the city had talked to us about which was turning Center Street into an Arts District."
The Arts District plan would include sculptures and murals that also take on rear facades of buildings along the street, something Muldrow believes the businesses along the street would be in favor of.
"Anytime that a business is part of a district that is focused on attracting more customers it's a benefit to them," Muldrow explained. " Oftentimes with more traditional strip centers, they were always forward facing, and being able to create the dynamic where they can actually serve customers from both sides of the bay is a big benefit to them. It opens them up to being able to do business in a whole different way."
It will be up to the city and Hernando Main Street to decide which of the plans it wants to pursue, but Muldrow, who was in Hernando on another project eight years ago, believes Hernando is "rich in personality."
"I had the privilege of working here eight years ago and I've seen the change that has taken place since 2015," Muldrow said. "I think the community has got a lot of momentum and they have been able to carve out a really strong personality for themselves. I'm excited to see when a community owns its own destiny."
The 11 Mississippi Main Street communities that were given Placemaking grants were: Amory, Batesville, Byhalia, Greenville, Greenwood, Hernando, Pascagoula, Moss Point, Tunica, Woodville, and Louisville.